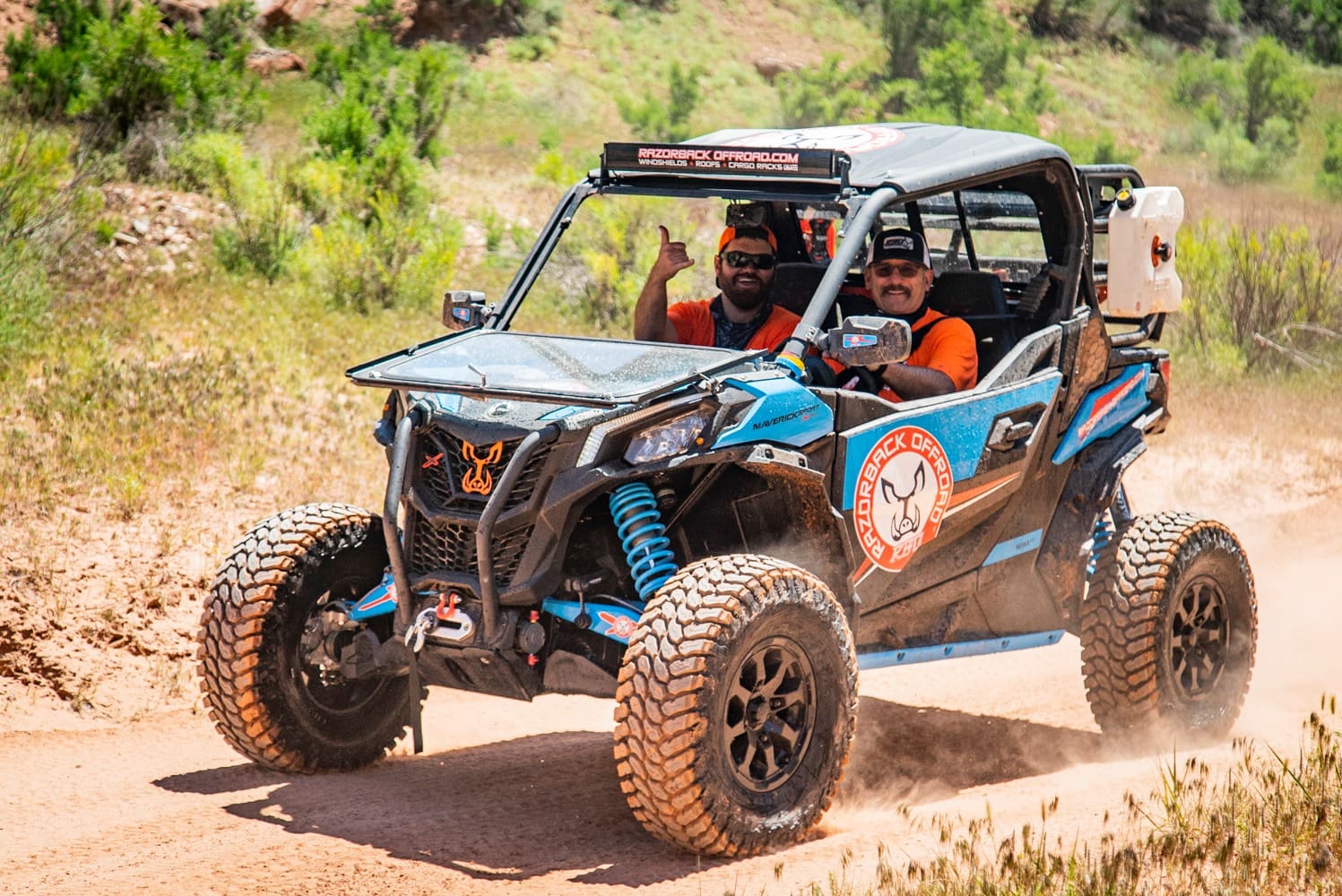 It's evident they're all about the rider. You don't have to look very far to see the difference. It's in the products they manufacture and the corporate culture that influences their decisions. They're innovative, performance driven and completely customer focused; and their Side x Side accessories are creating quite a buzz in the offroad industry. Can you guess who we are talking about? It's got to be Razorback OffroadTM (RBO)
RBO lives by their motto – to maximize our off-road experience so we get the most out of every trip we take. And they do that by ensuring every product made is the absolute best they can build. Their products are designed and manufactured based on tons of feedback from agriculture, recreational and commercial users.
You get products you want, with the functionality you need and the durability to stand up to your most aggressive riding.
Innovation In Every Detail
For Razorback Offroad, building the best means looking outside the box. It means coming up with novel design features & not simply doing things the way they have always been done.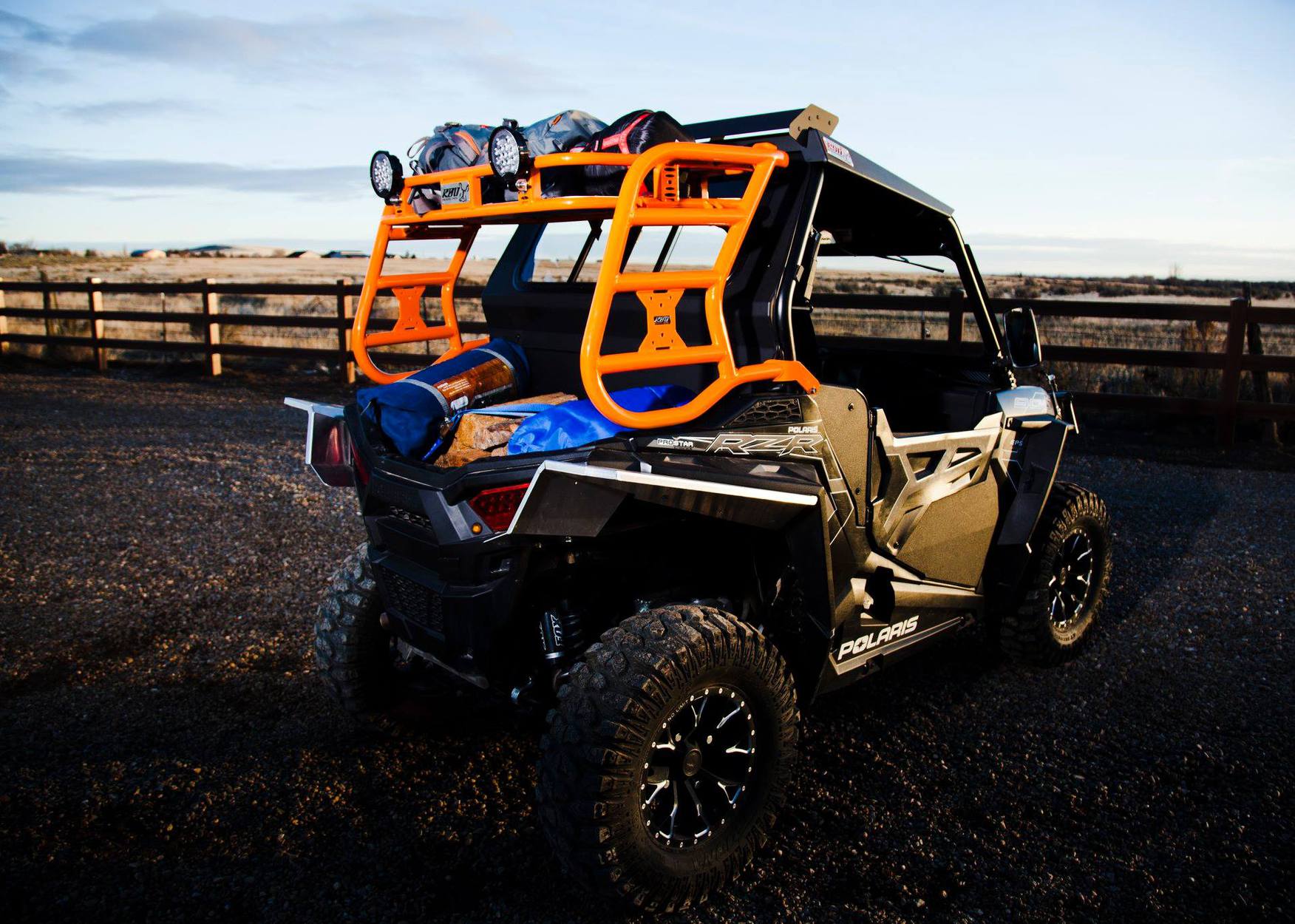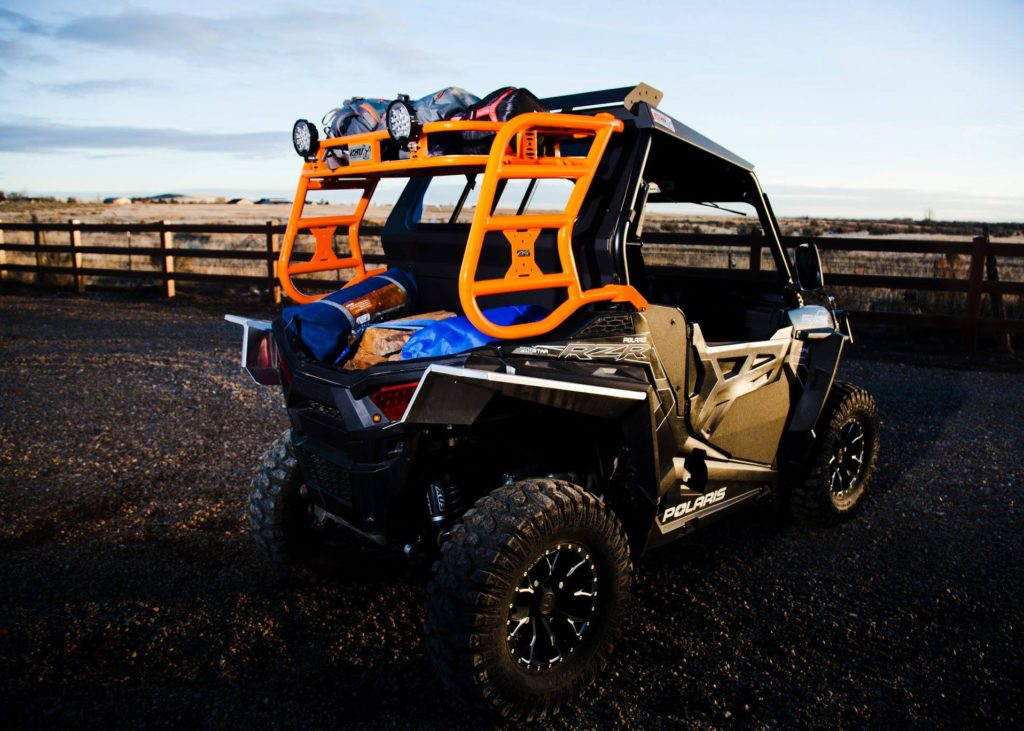 One example of this is the hinges Razorback Offroad uses on their cargo racks and windshields. Part of the RBO manufacturing process is to thoroughly test their products to ensure they hold up on the trail – mile after mile, jump after jump. There were no hinges on the market that met the RBO standard, so they designed their own.
The result – functionality and design features so novel and creative you can't help but be impressed.
In fact, they manufacture all their products right there in their own facility. All the engineering, assembly, welding and powder coating is done by them – no outsourcing. They want to control every aspect of the fabrication process to maintain quality and eliminate excuses – the buck stops with RBO.
If you have a problem, and that's rare, they work with you to help correct it.
They take great pride in their products, from their cargo racks, to windshields, to their brilliantly designed 'It Fits' mounts.
RBO's ingenuity has designed some pretty sweet accessories; but the care they put into building their accessories is what makes them really stand out. Every step of the process instills the confidence that when you buy a RBO product you are getting the best of the best. That's why they stand behind their products with a 30 day money back guarantee.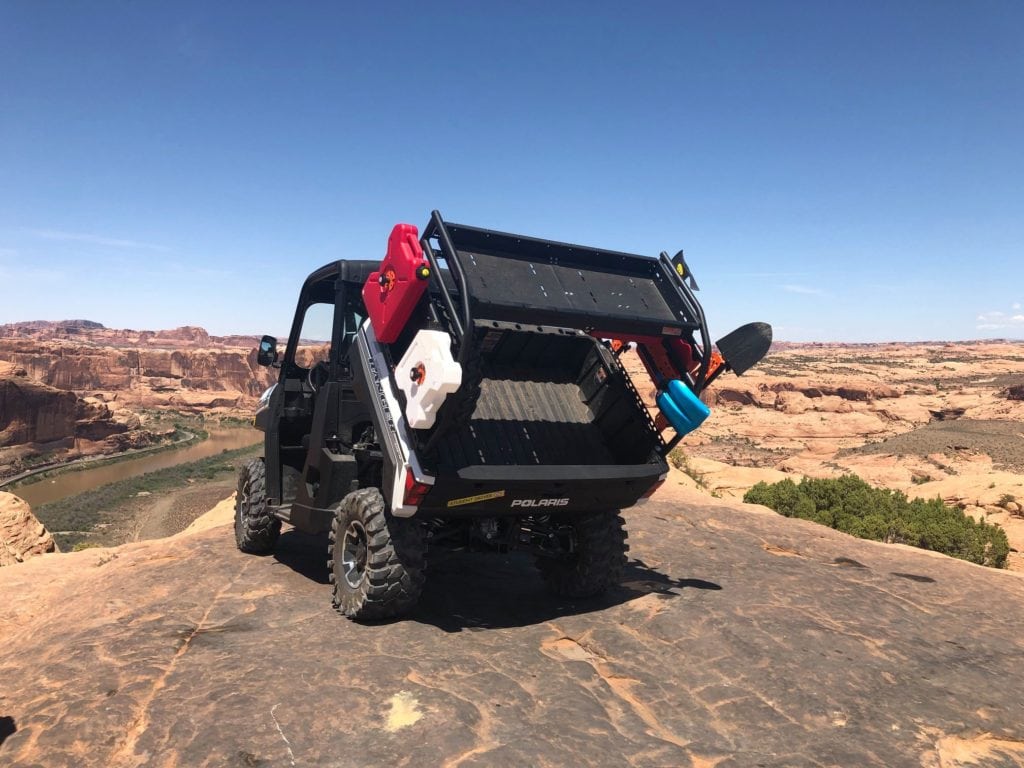 What Does Razorback Offroad Offer?
Razorback Offroad products are sold exclusively at UTV Canada. Check out their product line up and see what the buzz is all about.
Masterfully designed with a ton of mounting and design features. Razorback Offroad thought of everything when it comes to what you carry on the trail and how to perfectly store it.
Specialty Mounts:
RBO has come up with an ingenious mounting system they call 'It Fits' to complement their cargo rack. Customizable mounting features allow the user to modify the cargo rack and move the 'It Fits' mounts around the rack.
Hands down one of the best fold down windshields in the industry due to its innovative features. RBO has put a lot of thought into this design, from changing up the hinge system, to their hood latches, to their individual venting options and more. Their windshields offer the largest viewing area possible for a UTV. When folded down they provide a level, stable surface on which to target shoot from or use as a table.
RBO`s rear sliding window has one of the largest viewing areas available and is the best sealing window in the industry. It will help eliminate dust inside the cab and the sliding window allows for air to flow through the cab and provides an access point to the cargo box. They`ve also incorporated a custom storage tray built into the rear window to store gloves, hat, binoculars, etc.
Brilliant product. Heat shields were designed to allow your pet to ride comfortably on the trail, while preventing the ice in your cooler from melting. The temperature in the back of a Side by side can reach up to 50 degrees Celsius – way too hot for pets. The heat shield brings the temperature down to the ambient air temperature outside – your pet stays happy and the ice in the cooler will last up to 8 hours longer.
RBO designed their roof with added strength features, noise eliminating features and its own mounting system for easy installation with no drilling or modifications required. It looks pretty sweet too.
---
HAVE YOU SIGNED UP TO GET OUR E-NEWSLETTERS, YET?
It's super easy to do and you'll be the first to hear about sales, promotions, upcoming events, more great blog posts like this, plus so much more.
We call it our UTV Canada Ride Tribe and we'd love for you to join hundreds of other riders who have already signed up, too!