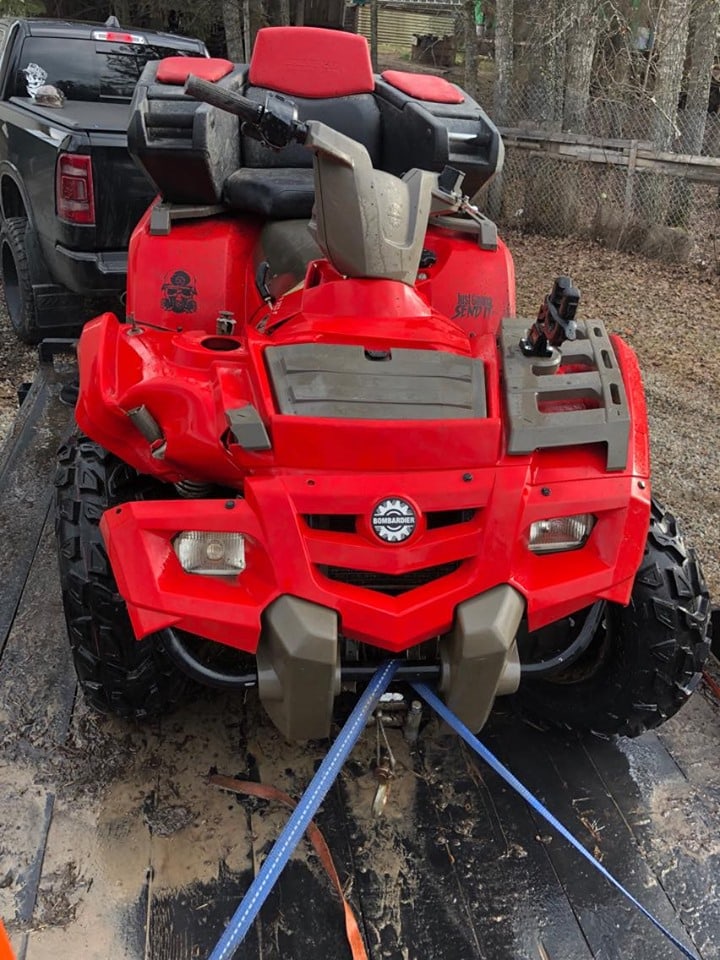 Heroes Among Us
Unlikely heroes surround us though we often don't know it. Heck, they often don't know they're a hero – they're just doing what they know to do. But when crisis hits, out of the woodwork comes someone you least expect, or have never met, and helps get you through. You don't have to be Iron Man or Black Panther to save the day. That's what Matthew Waite and his family discovered when a few misinformed decisions led to a crash that wrote off their ATV.
Matthew's son Carter had just switched gears from a dirt bike to a quad.
His Christmas present was a 2004 Outlander 350 – not new, but new to him, and he was pumped.
When a family member came to town asking to go riding with them he didn't hesitate to offer up his machine.
Only 10 minutes into the ride the "experienced" family member proved her inexperience and drove head on into a tree. Luckily she wasn't hurt, the quad on the other hand didn't fare so well.
From an insurance perspective it was completely written off and no shops were willing to repair it. The frame had been torn apart where the a-arms were and there was damage to the a-arm, axle, strut tower, and the front aluminum assembly.
Facebook Groups – Alberta OHV Trail Riders
Feeling hopeless Matthew Waite put up a post on the Alberta OHV Trail Riders Facebook page telling his story. That's when a fellow club member stepped up in an amazing act of kindness and offered to fix it for a few hundred bucks.
Jayden Labas saw Matthew's post and knew he could help.
He saw a lot of people commenting on Matthew's situation but none that were offering advice on how he could get his machine rideable again – so he offered his services. It wasn't a lot in his mind – a phone call to Sled Parlor to source a control arm and some other parts off a salvaged machine, and 2 nights after work to take the machine apart and remake what was ripped off the frame.
Jayden is a red seal automotive mechanic by trade and works at a shop restoring cars and performance vehicles. In his spare time he works on all kinds of different machines from dirt bikes to snowmobiles, and everything in between – there is always something in pieces in his garage.
For Jayden it was just another day working on a vehicle – he didn't think he was doing anything special. He repaired the frame and re-welded the new control arm mount back on.
The Waite's, on the other hand, were blown away by his kindness.
Within minutes of putting the post up on the Alberta OHV Trail Riders Facebook page, Matthew Waite had people offering him their machines, people telling him he could buy their machine. He really felt like his riding community had his back and was willing to help him out. It was an amazing experience for him and his take away is that when you build community, you learn so much more than you imagined.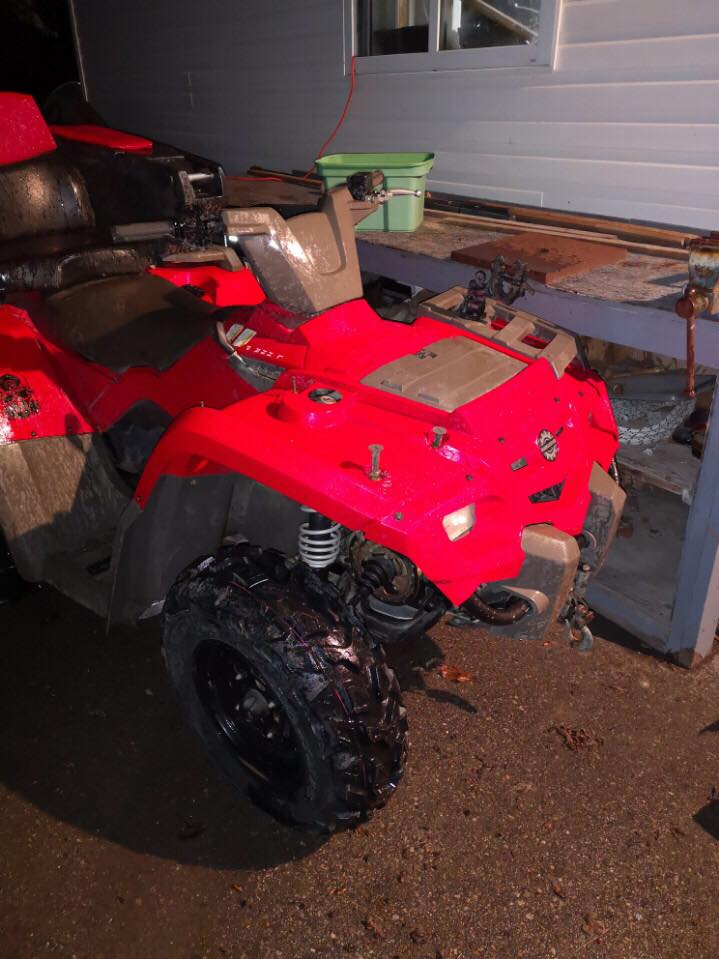 A Community Stands Together
We are very fortunate to be part of a great riding community who's there for us in good times and bad. If you aren't part of a riding club we encourage you to get out and join one. You might just find that unlikely hero you didn't know you needed…or, better yet, you might just find an opportunity to become an unlikely hero yourself.
The Waites could not have been more thrilled. Carter got his machine back – in time for May long – and is out riding again. And they were so impressed with Jayden's work that he is repairing a dirt bike engine for them now.
Do you have an unlikely hero story?  Share it with us on our Facebook Page under this post.  Let's show the world why we love being part of a riding community.
Check out Jayden Labas on Instagram.
---
HAVE YOU SIGNED UP TO GET OUR E-NEWSLETTERS, YET?
It's super easy to do and you'll be the first to hear about sales, promotions, upcoming events, more great blog posts like this, plus so much more.
We call it our UTV Canada Ride Tribe and we'd love for you to join hundreds of other riders who have already signed up, too!