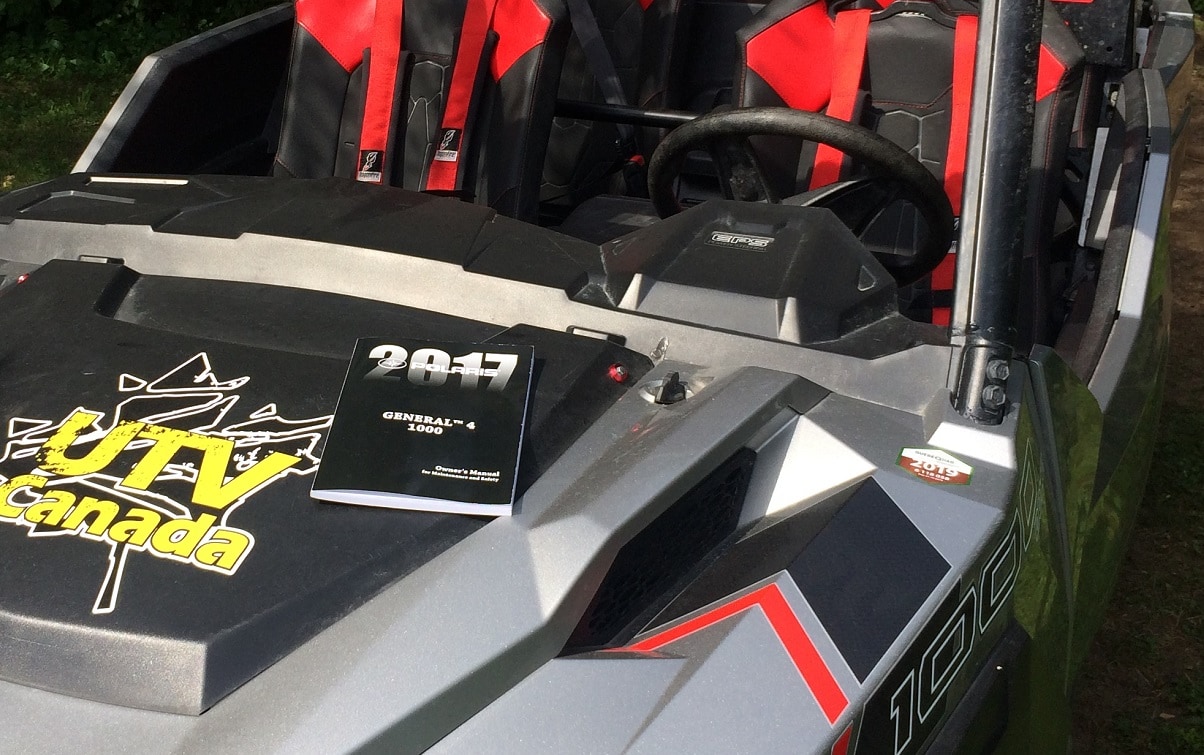 There's no black and white, just a helluva lot of grey! They're intricate and complicated, and more often than not they're given little attention – until we need to claim something. We're talking about warranties on your Side by Side.
Multiple variables affect your warranty differently, resulting in countless scenarios laid out in cover-your-ass statements and lawyer jargon meant to confuse us. So we get overwhelmed and ignore it.
Unfortunately there's no easy button when it comes to warranties. We can't simplify them for you, but we can try to clarify a few things to make them easier to understand.
Know Your Warranty:
People are given the warranty run around all the time.
Something happens, you make your claim, you think you're covered, but the manufacturer claims you're not.
READ YOUR WARRANTY and understand what you're getting.
The Original Equipment Manufacturer (OEM) will cover all their basis, so read the fine print and understand what is being said.
Most manufacturer warranties will give options stating the warranty is good for a certain number of years, kms, or hours – whichever comes first. However, the vehicle must be registered at the time of purchase with the OEM.
The dealership you purchase from should set all this up for you at the time of purchase, but it's your responsibility to make sure this happens. Whether you like it or not, you are required to play an active role in making sure your warranty holds up when and if you need to make a claim on it.
Watch out for conditions in your warranty agreement that you must adhere to or the OEM can (and most likely will) void your warranty.
For example, most manufacturer warranties state you must maintain your equipment in accordance with the manufacturer recommended maintenance schedules laid out in your owner's manual. Failure to do so gives the OEM the right to void your warranty, leaving you to deal with the repairs yourself.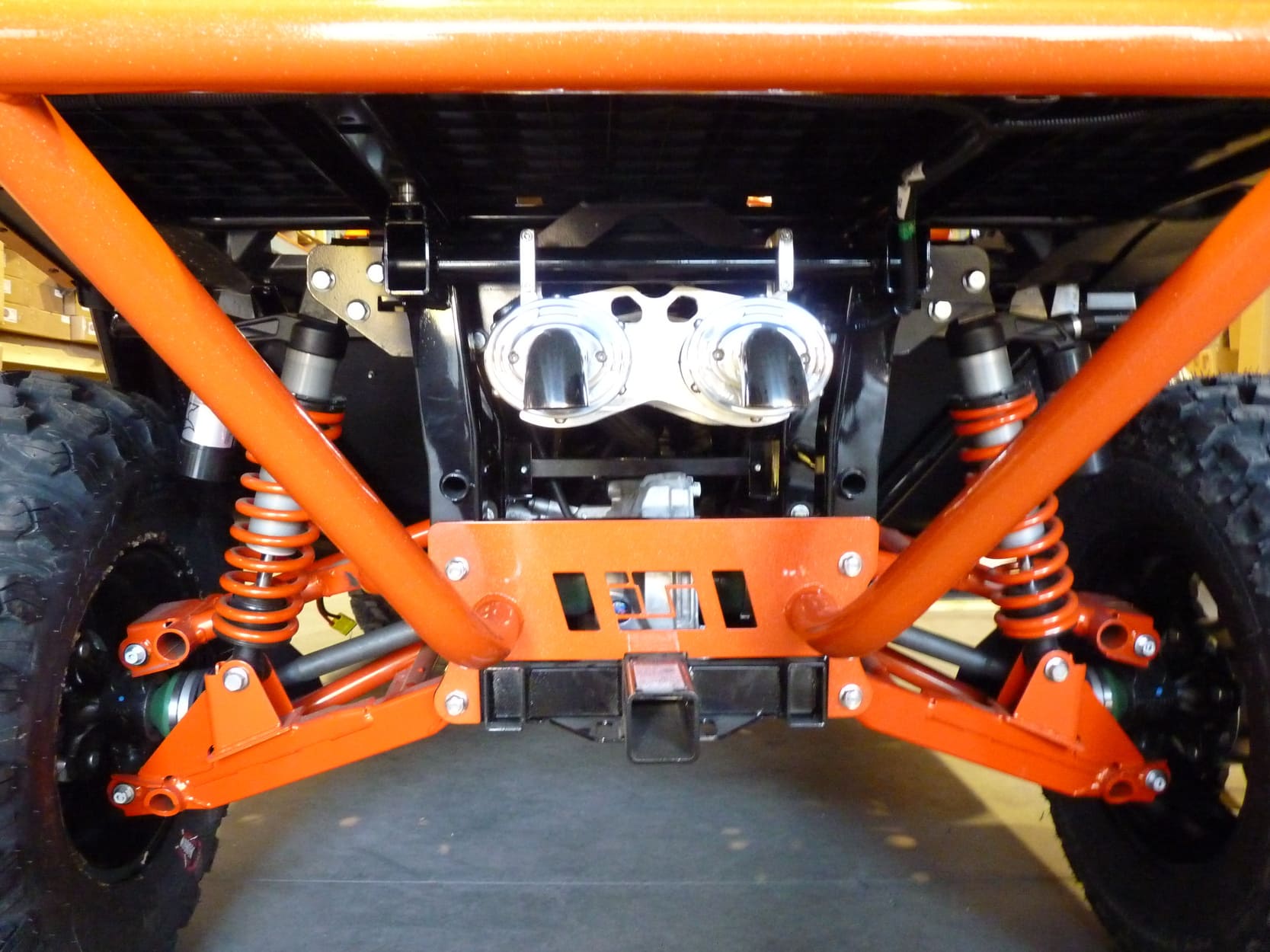 Document, Document, Document:
The easiest way to prove to the OEM that your warranty claim should be honored is to document everything, and I mean everything you have ever done to your machine.
Every receipt from every part and accessory purchased and installed, every fuel receipt, every oil change, etc. Keep a record of everything.
If you can prove your machine should be covered, the dealership should have no problem servicing the warranty work or going to bat for you to be covered.

Extended Warranties:
We're riders – modifying our ride is part of the thrill. We modify and accessorize and sometimes, without knowing, void all or parts of our warranty. Really, with the hell we put these machines through every weekend it's a wonder why we can warranty them at all.
Extended warranties are recommended for a few reasons.
General peace-of-mind is a big one.
There are so many electronics in these vehicles nowadays that replacing one electronic module can cost the price of the extended warranty itself. With all that you've invested, it's worth the extra money to get the extended warranty.
It also helps keep your resale value higher. If you plan on holding on to your machine for only 2-3 years before you replace it, you can add value to your machine with a fully transferable extended warranty.
Be warned though – you need to be clear on what the extended warranty covers.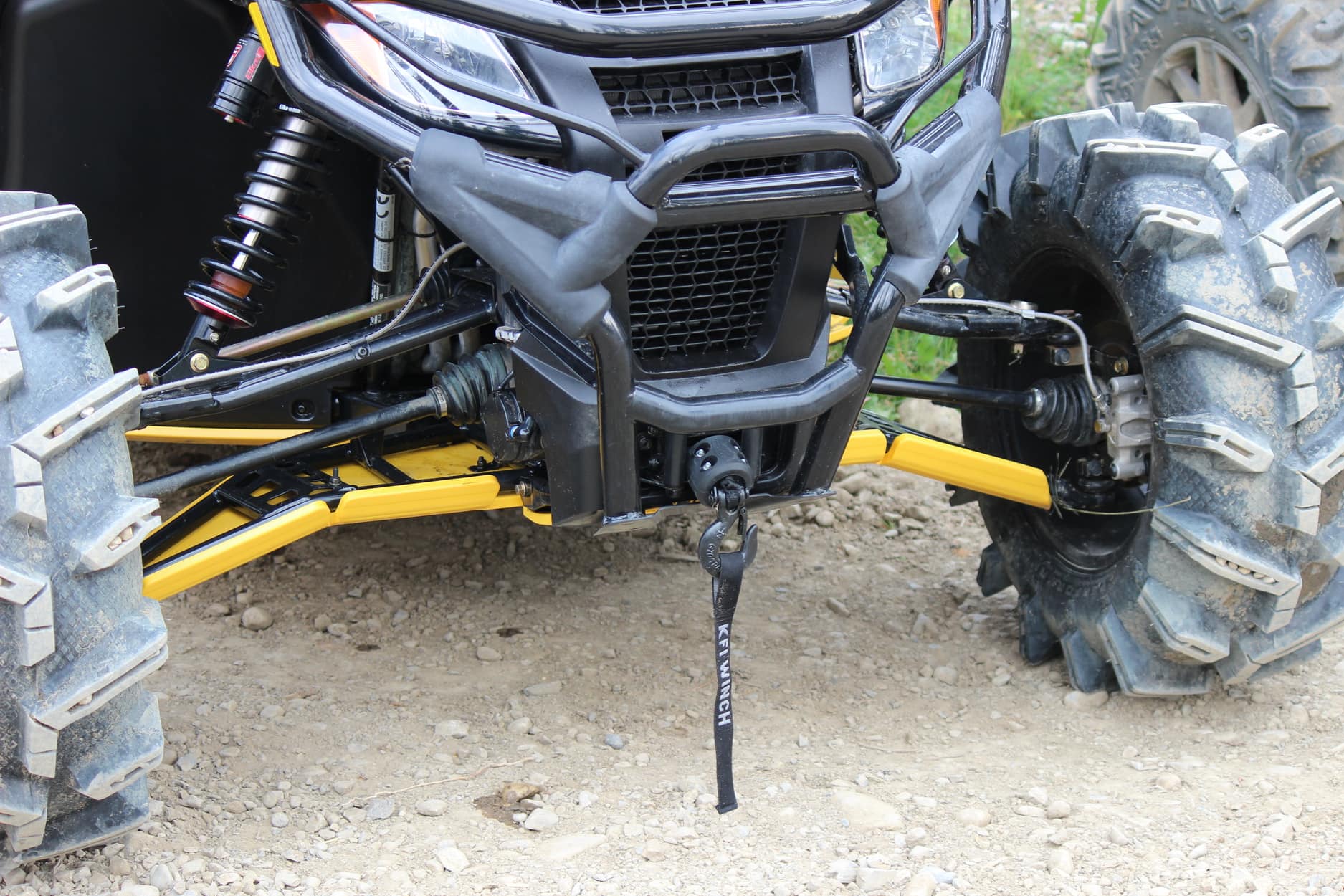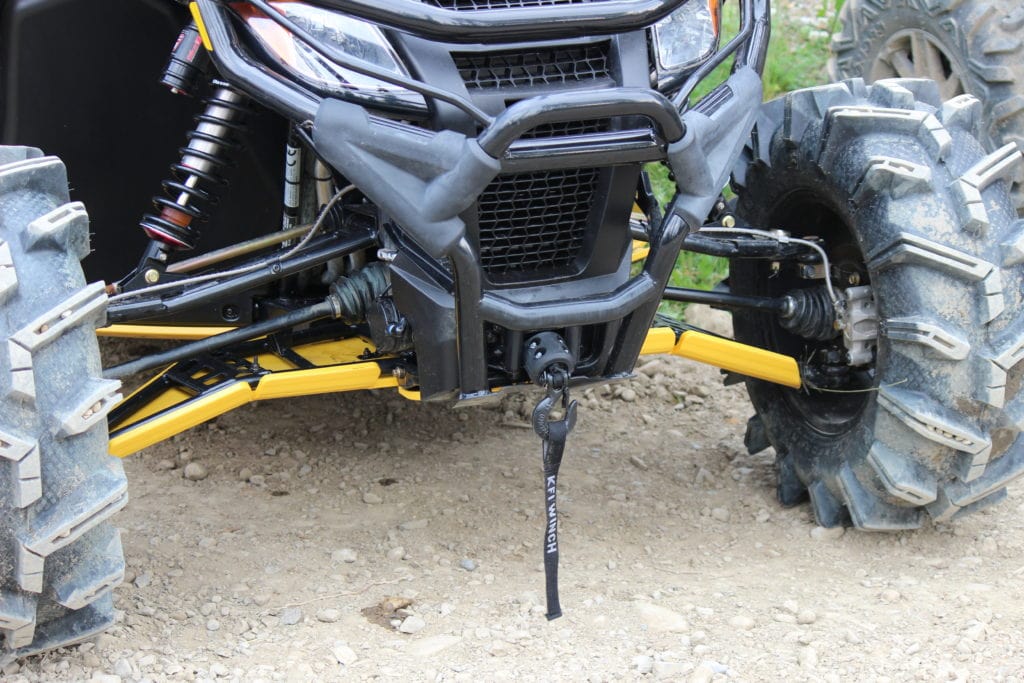 How Your Warranty Works:
When buying a new ride there are different components of your machine that have different warranties. Most OEM warranties are 1 year. Some offer a manufacturers warranty of up to 3 years with an option to extend to 5 with aftermarket accessories.
There isn't just one single warranty on your machine – but many.
The engine warranty will be separate from the suspension warranty, which will be separate from the drive system warranty, and so on. When you purchase an aftermarket part or accessory you could be messing with the warranty on that area of your machine.
If you buy a lift kit, for example, it may affect your suspension warranty – but not necessarily your other warranties.
Most dealer OEM supplied parts are warranty approved, however there are exceptions to this rule. Dealer supplied and installed is necessary in some cases.
Before installing any aftermarket mods like lift kits, snorkels, exhausts, or even large tires, know if, and how, your warranty will be affected.
Time and time again, it comes back to knowing what you are getting and reading the fine print. The best advice we can give you is to always ask questions.
Ask Questions, and Then Ask More Questions:
You invested a lot of money in your machine, you deserve to know what your money gets you.
Ask questions before you buy.
Keep asking questions until you understand what your warranty options are. Ask the sales associate you are dealing with for scenarios, or to communicate the warranty terms in easy to understand language. Know what warranty options are available and how they differ. Ask what mods will affect your warranty.
Don't be scared to ask a lot of questions. Keep asking until you understand.
Knowledge is power – the more knowledge you have the easier it will be for you to claim what you are rightly owed. Understand both the OEM terms of the warranty and the dealer terms of the warranty and who is responsible for what.
Hold the dealer accountable – don't let them brush you off quickly. You have rights – know them and assert them.
If you are getting the runaround look to forums/social media for answers. You can often get advice from riders who have had similar experiences on where to turn, or what phrases are best to use to get what you need out of the OEM. Often it comes down to the way a claim is made as to whether you will get the approval or not.

Lifetime Warranty:
Lifetime warranties are rare. If you can find one it often comes with limitations. Knowing what is covered and what is not can help you make decisions on what items should be replaced before you even get your new ride out on the trail.
Axles, bearings, brakes, belts and ball joints are not typically covered under your warranty – double check to make sure.
Often times if they are not covered it's a good idea to replace them with aftermarket accessories that come with a better warranty. The stock part can then be used as a replacement part if something does break.
It's common to replace stock a-arms and radius rods with SuperATV's to take advantage of their lifetime warranty. Parts like axles and belts are often replaced as well – to get better quality parts that stand up to aggressive riding and to get them under an aftermarket warranty.
No Easy Button
At the end of the day, with all the variables affecting your warranty, there is no easy way to understand it.
Just know that you are taking too big a risk if you assume your dealer or OEM has your back whenever something happens.
Read your warranty thoroughly, ask lots of questions, document everything and know your rights. It's a lot of work on your part, but too important to leave ignored.
If you want to make sure your claim is covered, then you are responsible to do your part!
Share your warranty stories with us, both good and bad.
---
HAVE YOU SIGNED UP TO GET OUR E-NEWSLETTERS, YET?
It's super easy to do and you'll be the first to hear about sales, promotions, upcoming events, more great blog posts like this, plus so much more.
We call it our UTV Canada Ride Tribe and we'd love for you to join hundreds of other riders who have already signed up, too!