One Of The Most Essential Parts You Will Ever Purchase
Every rider has a different style and way of riding. Some individuals like to get a lot of torque out of their machines while some like to get a ton of acceleration and power off the line.
Having a certain breaking point in one's axle can be considered a good thing. It's better to have an axle break versus having something like a differential or transmission go on a rider.
That's why choosing an axle is considered to be one of the most essential and important purchases you will make.
With aftermarket suppliers offering wicked warranty on their axles - there is no reason not to swap out your stock oem axle and use it as a spare in-case something goes with with your aftermarket.
What Axle is Right For You?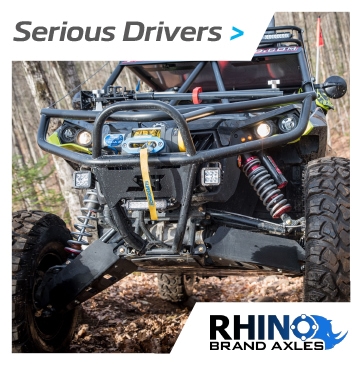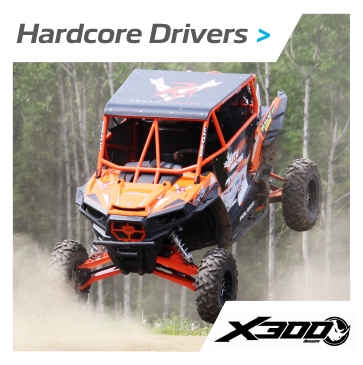 Multiple Brands & Multiple Options
Rogue
UTV Canada's in-house brand that is built for performance and attitude at the most competitive prices in the industry. Perfect for the riders who do a bit of mudding and trail that are looking for an axle that is a bit stronger compared to stock.
20% stronger than stock oem axles
TPE material provides superior tear and puncture resistance on boots
All axle components are heat treated and tempered to deliver superior strength and long riding life
Rogue axles are comparable to the Super ATV Rhino Original Axles.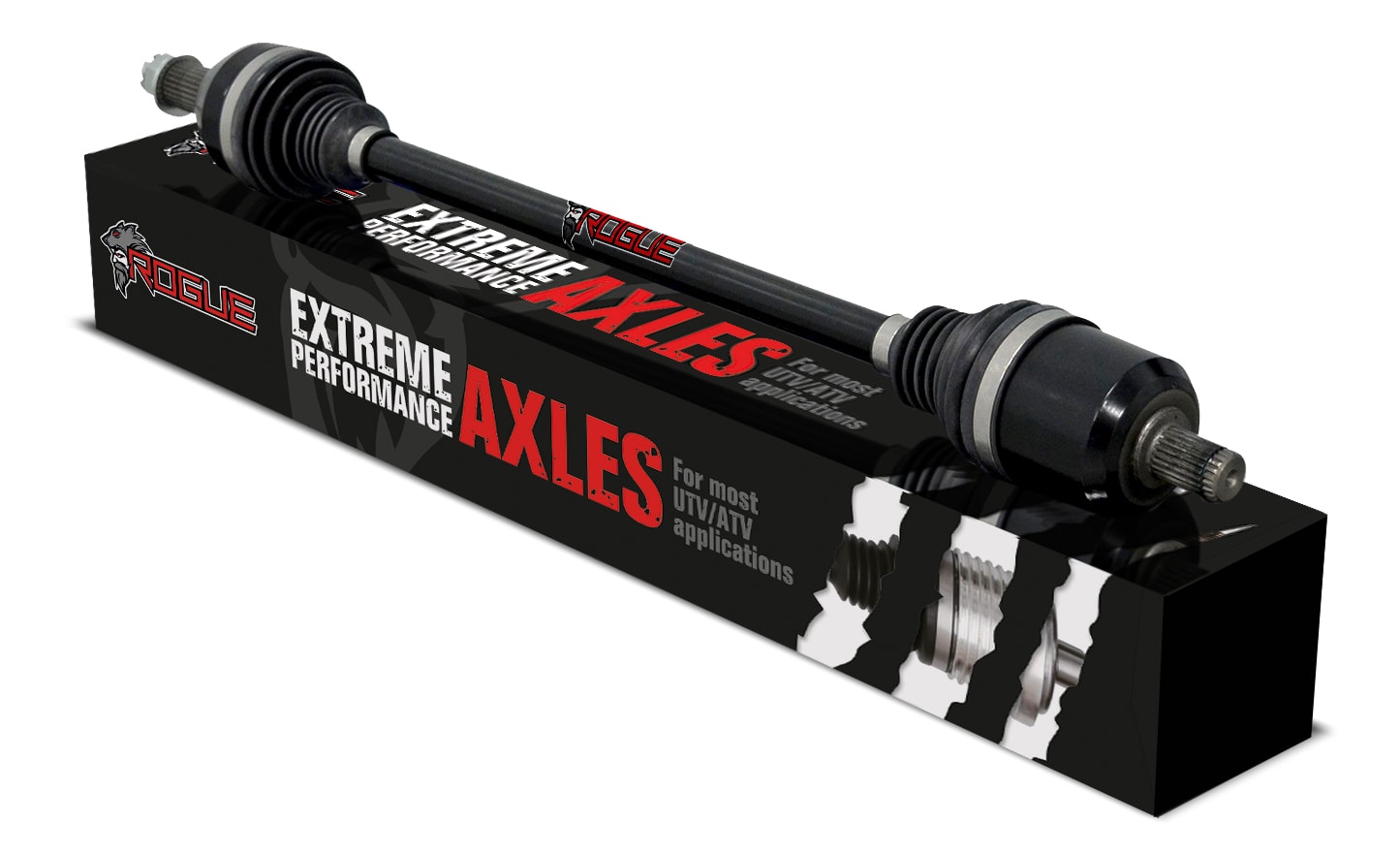 Rhino X300 Axles
The X300 axles from Super ATV are the toughest and most durable axle they produce. These axles are for the most aggressive drivers who drive like a maniac.
What makes these axles unique is their flexibility. Flexibility means riding harder with bigger tires on the toughest trails. For the aggressive drivers out there, who transform their ride like no other - look no further than a set of X300 axles.
300M alloy steel shaft
CV components made of 300M and 4340 alloy steel
Maximized CV, spider and cage size for superior strength
CV's packed with proprietary high-temp gauge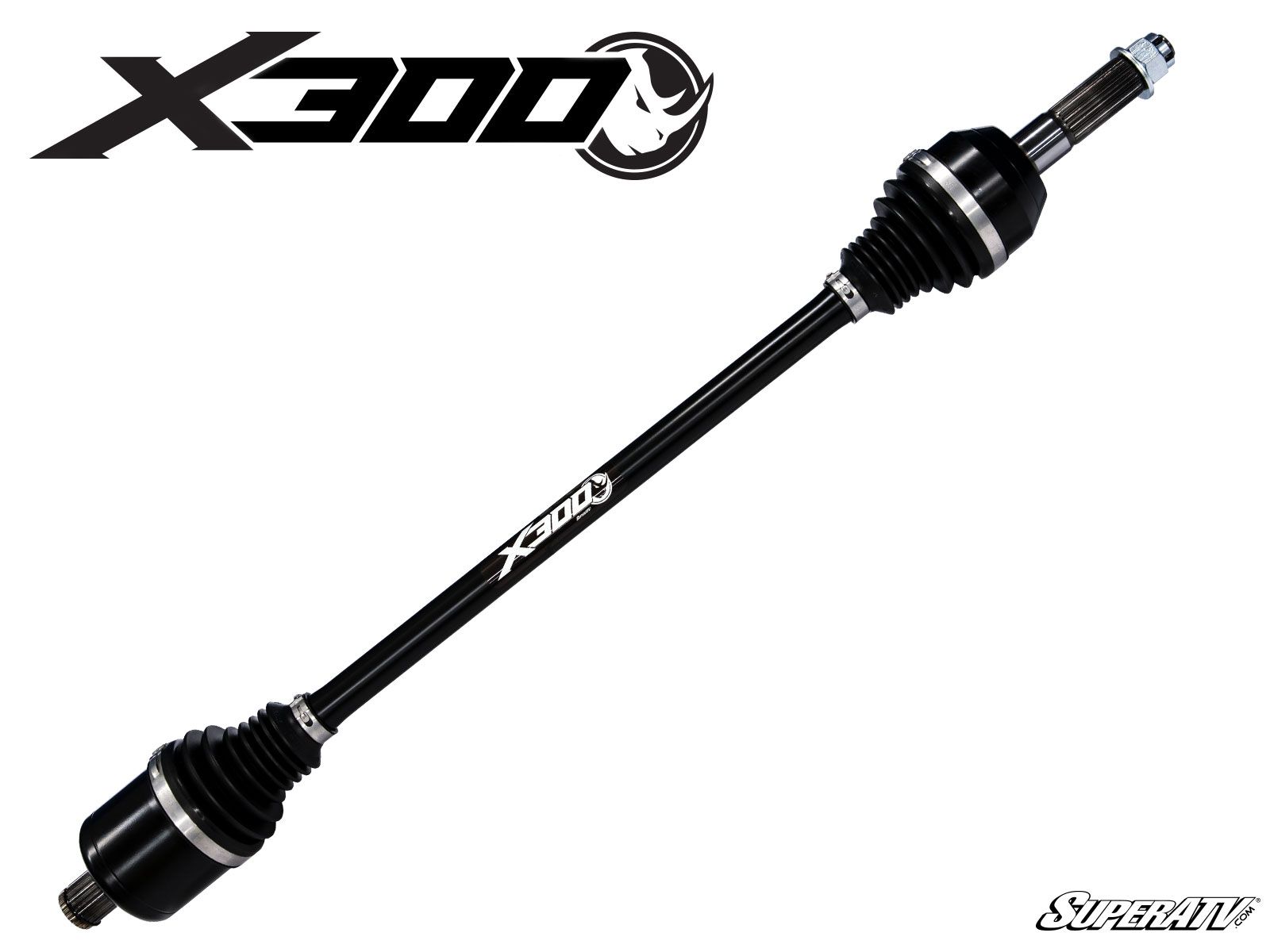 Rhino 2.0
Super ATV'S Rhino 2.0 axles are built to handle any riding style, and considered to be one of the most versatile axles on the market. Perfect for individuals who like to do extreme trail and mud riding. These axles are twice as strong as stock axles and can handle extreme angles.
Massive 4mm increase in size

Constructed of 4340 chromoly steel and finished proprietary heat treatment

Industry leading 18 - month warranty

Designed and built for extreme strength and endurance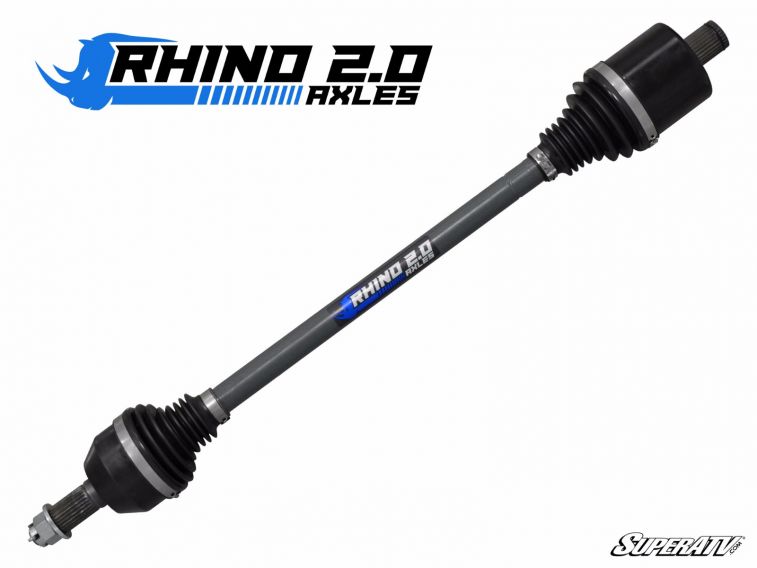 Original Rhino's
Super ATV's original axle that was designed for individuals who hit the trail hard and don't slow down.
4340 Chromoly Steel
Synthetic grease to keep CV's cool each time you ride.
1 Year warranty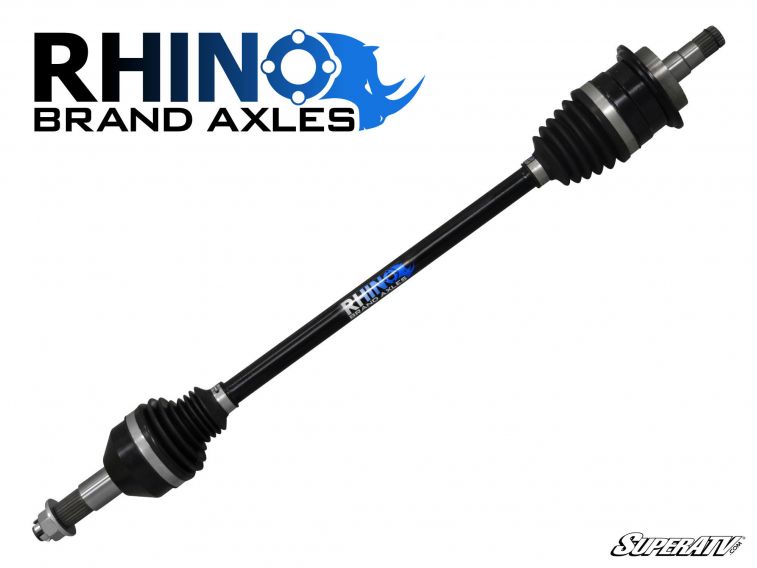 Not Sure Which Axle Is Right For you?
You want an axle that can handle your riding style and what ever you through at it.
If your still unsure about what kind of axle is right for you - please don't hesitate and reach out to us.