UTV Canada has been in business for over 10 years, and we want to be in business for another 10 to help serve you.
UTV Canada began as nothing more than a dream and a seized opportunity by Reid Nehring, who was at the time, a shareholder and General Manager of a large local motorsports dealership. In 2006, Reid saw the tremendous potential of the upcoming UTV market in Canada for parts & accessories.
He started out with one manufacturer while working evenings and weekends out of his small 400 sq ft rented mezzanine. Sales steadily grew and in 2010, Reid left the motorsports group and brought on his wife and 2 daughters into the business.
UTV Canada continued to grow for many more years until the oil & gas industry saw massive cutbacks in 2015/2016. Just like many small businesses, we have good years and we have bad years.
For the first 13 years, UTV Canada serviced exclusively motorsports dealerships coast to coast. To help keep the business alive in an economic recession, we revamped our business model and started selling to retail in September 2017.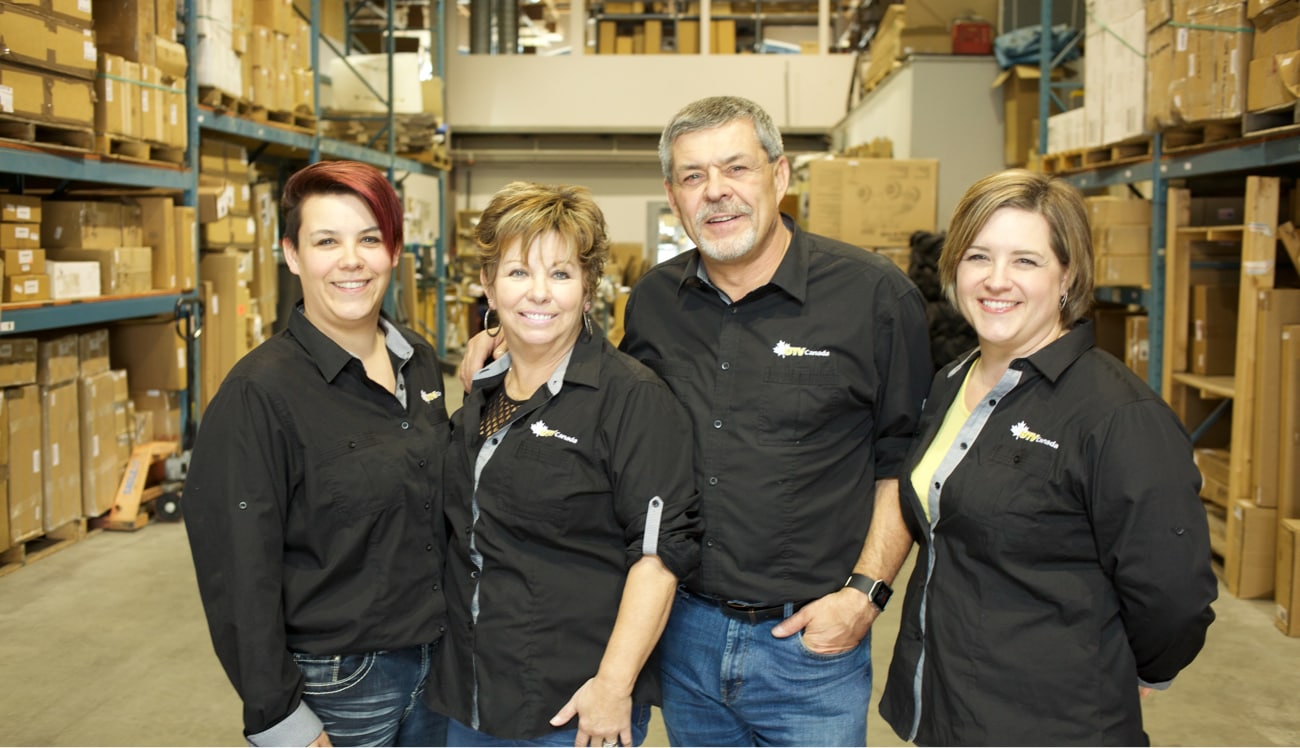 Nearly 2 years later, we went through an ownership change as Reid's daughter Stacy became the sole owner of UTV Canada.
Even though we have gone through ownership changes, and experienced challenges, we know one thing is for certain. We would not be where we are today if it wasn't for you, our customers
To help showcase our support for you, we are hosting a Customer Appreciation Event!
Believe us when we tell you, this customer appreciation event is going to be our largest and most kick-ass event ever!
Fill the Parking Lot ON A Saturday
On September 25, 2021 from 10:00-3:00, we will be hosting our first inaugural show & shine event. This event will be hosted at UTV Canada's store in Leduc at #109 6051 47th street.
Anyone who is attending the event but not participating* is asked to park at the Best Western Plus Edmonton Airport Hotel at 5705 50 St, Leduc which is just around the corner from our store!
You might be thinking, what is going to be happening on September 25th, that I can't miss out on.
Want To Be Involved In The Show & Shine?
Our show & shine participants are open to anyone who owns a UTV. 
Whether you have $500 worth of parts & accessories installed or you have $25,000 invested, there is no harm in entering.
If you are interested in bringing your machine out to the Show & Shine, please find more details here.
One Full Day Of Fun For The Whole Family
On September 25th, UTV Canada will open not only it's store at 10:00, but kick off our event. Whether you are an avid rider, or you are simply looking for something to fill your Saturday, come down to our annual Customer Appreciation Show & Shine Event!
Voting for the best machines will run from 10:00-2:00. Our door prize raffle winner will be selected at 2:30, and we will be winding down our event at 3:00.
Amazing food, door prizes, over 40 UTV's on display, great deals on parts & accessories, come September 25, UTV Canada is the place you are going to want to be!
If you are interested in coming to our Show & Shine event, please respond via our Facebook Event Page found here.
If you are interested in bringing your unit to the show please click the button below to bring you to a form page.
If you have any questions or concerns about the UTV Canada Customer Show & Shine Event, please contact Matthew Ankerstein, Marketing Manager at Matthew@utvcanada.com.