Products That You Will Love For A Lifetime
Razorback Offroad is built around the passion for off-roading. The company was built around helping riders experience the most outdoors.
Razorback Offroad works incredibly hard to develop products that are incredibly useful that hold up year after year and trip after trip. Their products are designed and engineered to last a lifetime.
Built-in Idaho, Razorback Offroad is dedicated to helping you experience more through products they know you'll enjoy using,
One of the most popular cargo racks they offer is their expedition rack. The expedition rack is designed to give you extra cargo capacity while you are out with your UTV. These cargo racks allow you to store items on the back and on the top cargo tray of your UTV.
These racks are made from 1.5" Diameter Steel Tubing and have a powder coat finish.
The cargo racks have RBO's "It's Fits" Mounting System. This mounting system allows you to quickly and easily install any RBO accessory with the IT's FIt.
The rack comes with everything you need to install it on your machine without drilling or modifying your machine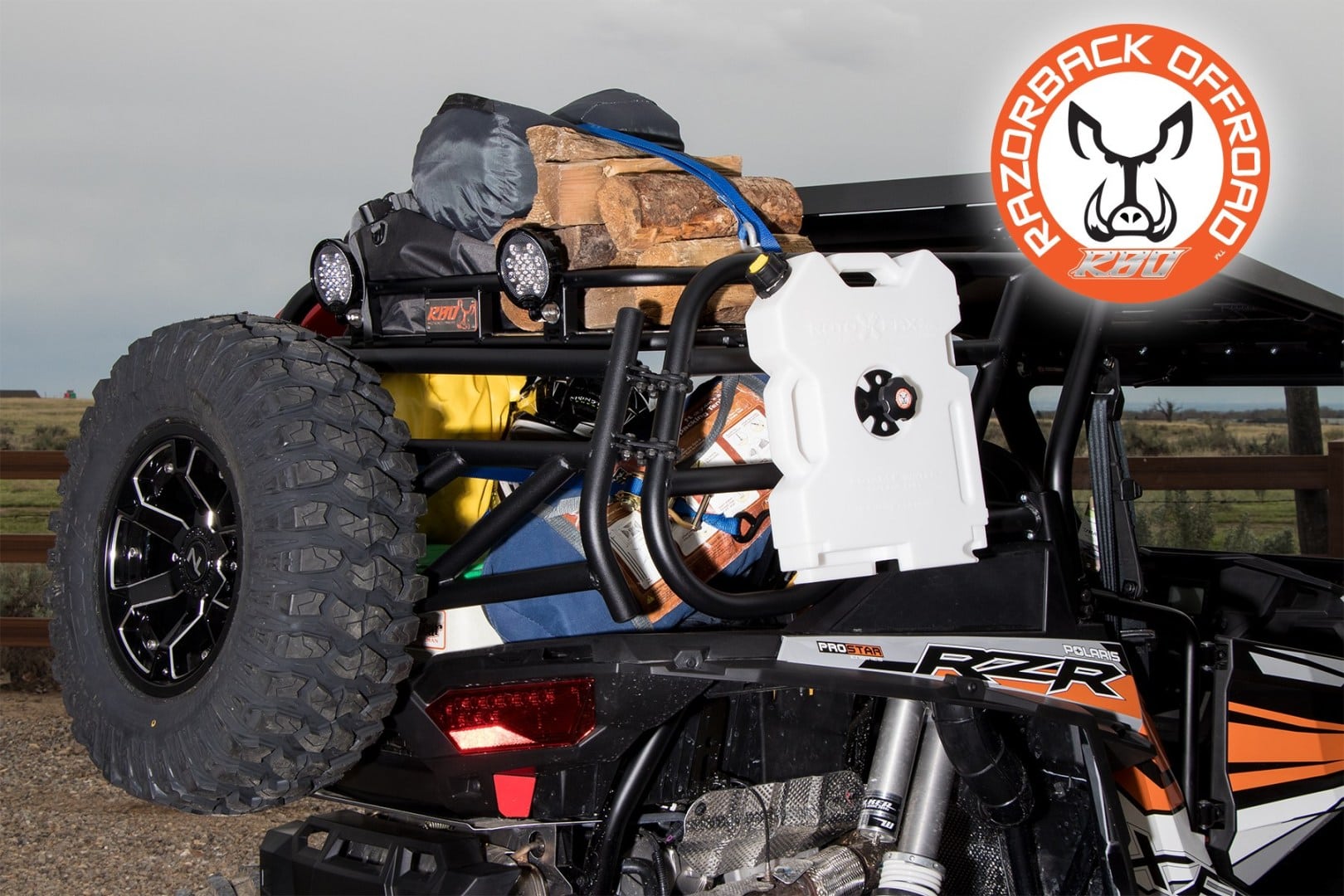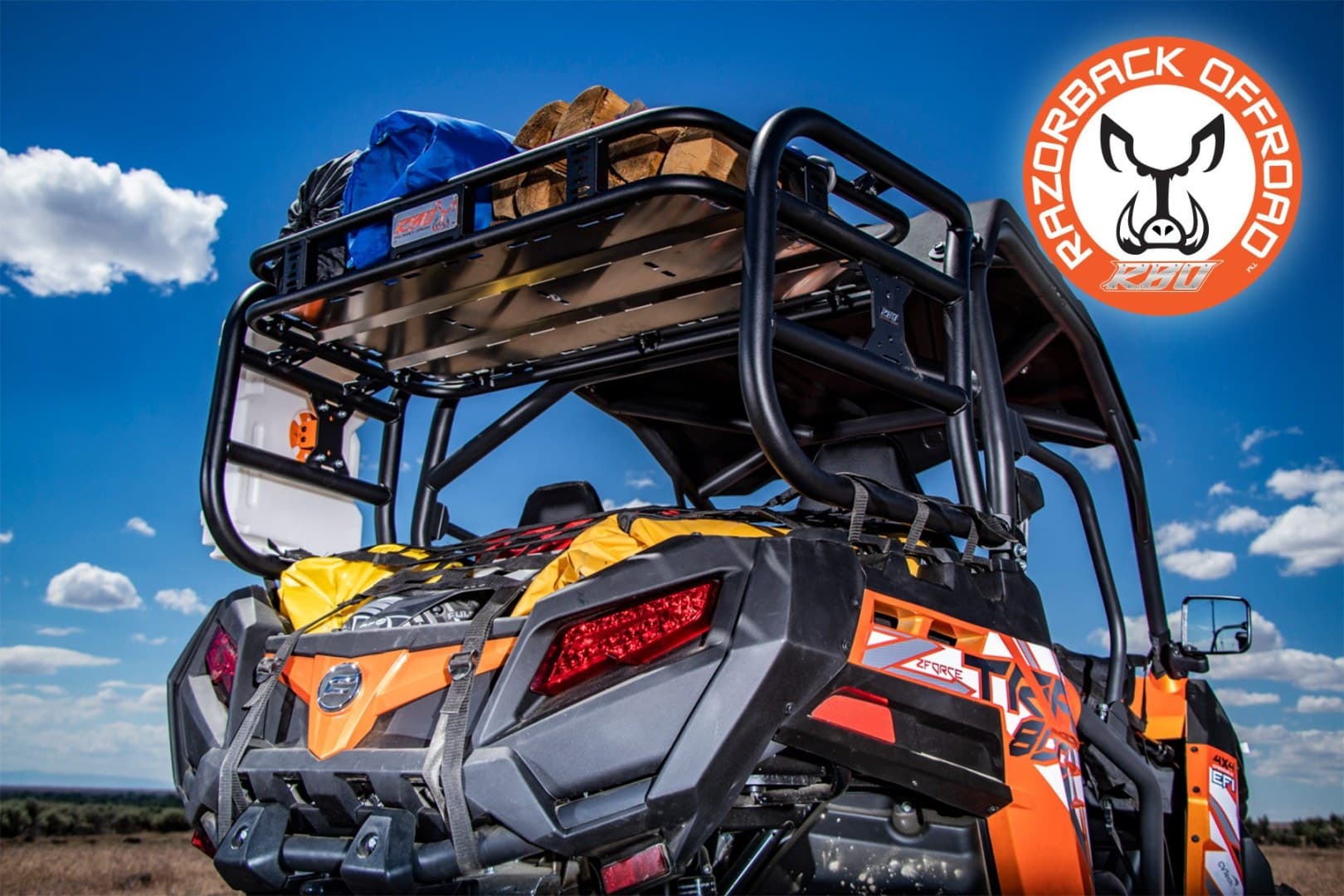 Made from Aircraft Grade Aluminum for the mainframe assembly. The aircraft-grade aluminum allows helps keep the weight down so you can fly in your side by side over jumps while adding strength to support the glass.
Razorback Offroad windshields have one of the largest viewing areas in the aftermarket space.
If at any point in time, the windshield has specially designed hinges to allow the windshield to come down onto the hood of your UTV.
Designed with a venting system allows you to have full control of the airflow going throughout your unit. You can decide to have windshield up, down, vents open or closed.
Offering you the freedom to ride in the comfort and style you've always wanted.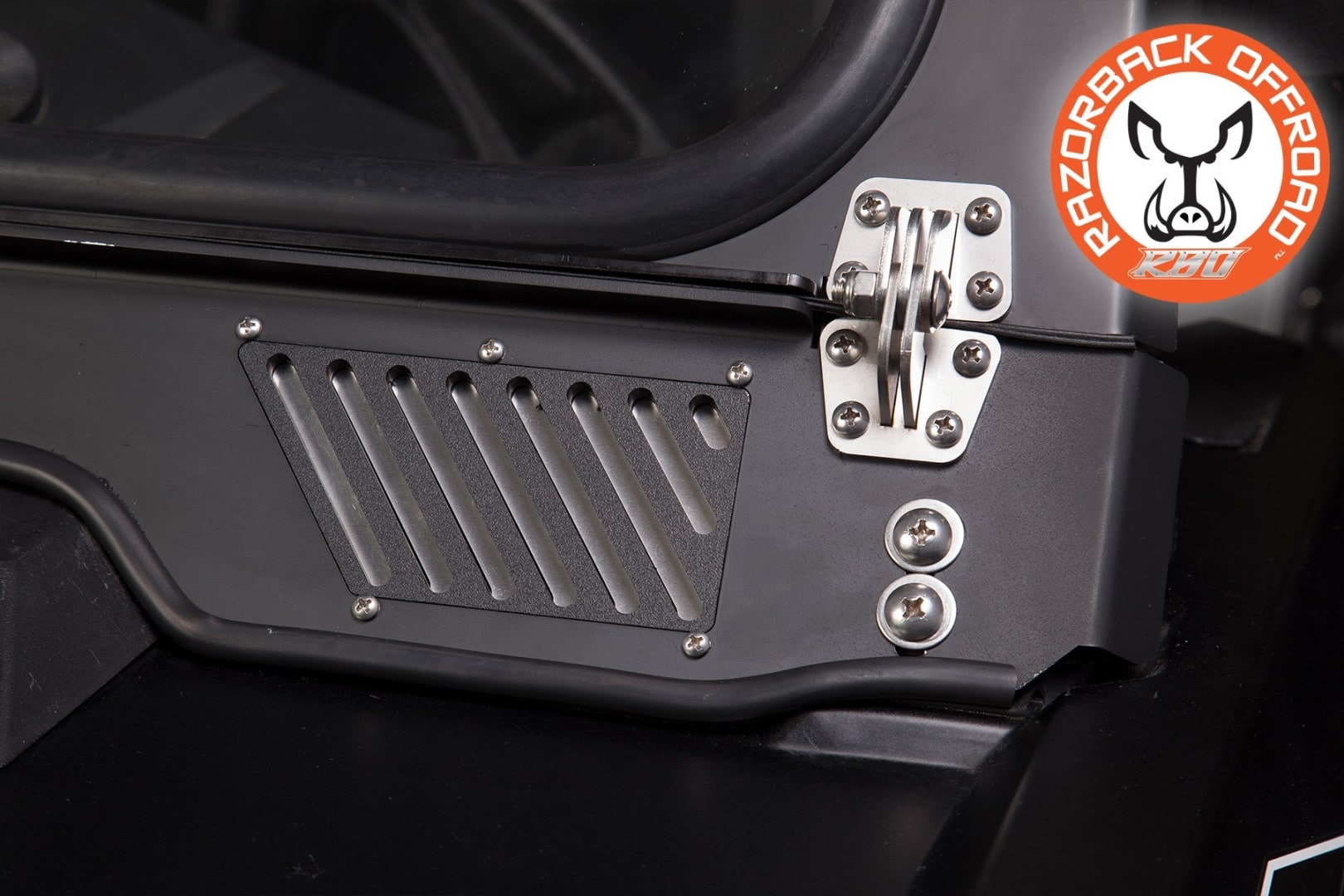 Razorback Offroad understands that we can experience more adventures to the fullest when we can involve our entire family. That's why the company designed and created the Heatshield / Pet Pad.
Many sides by side generate a tremendous amount of heat in the bed of the UTV that can reach over 140 degrees. This can be an unbearable amount of heat to a pet and cause them to become uncomfortable.
Razorback Offroad's heatshields are designed using Military Grade Heat Deflection material on the bottom of the Dog Pad allowing for the transfer of heat not to occur to a pet.
The Ruff Rider Heat Shield is the perfect pet pad for you Side X Side UTV.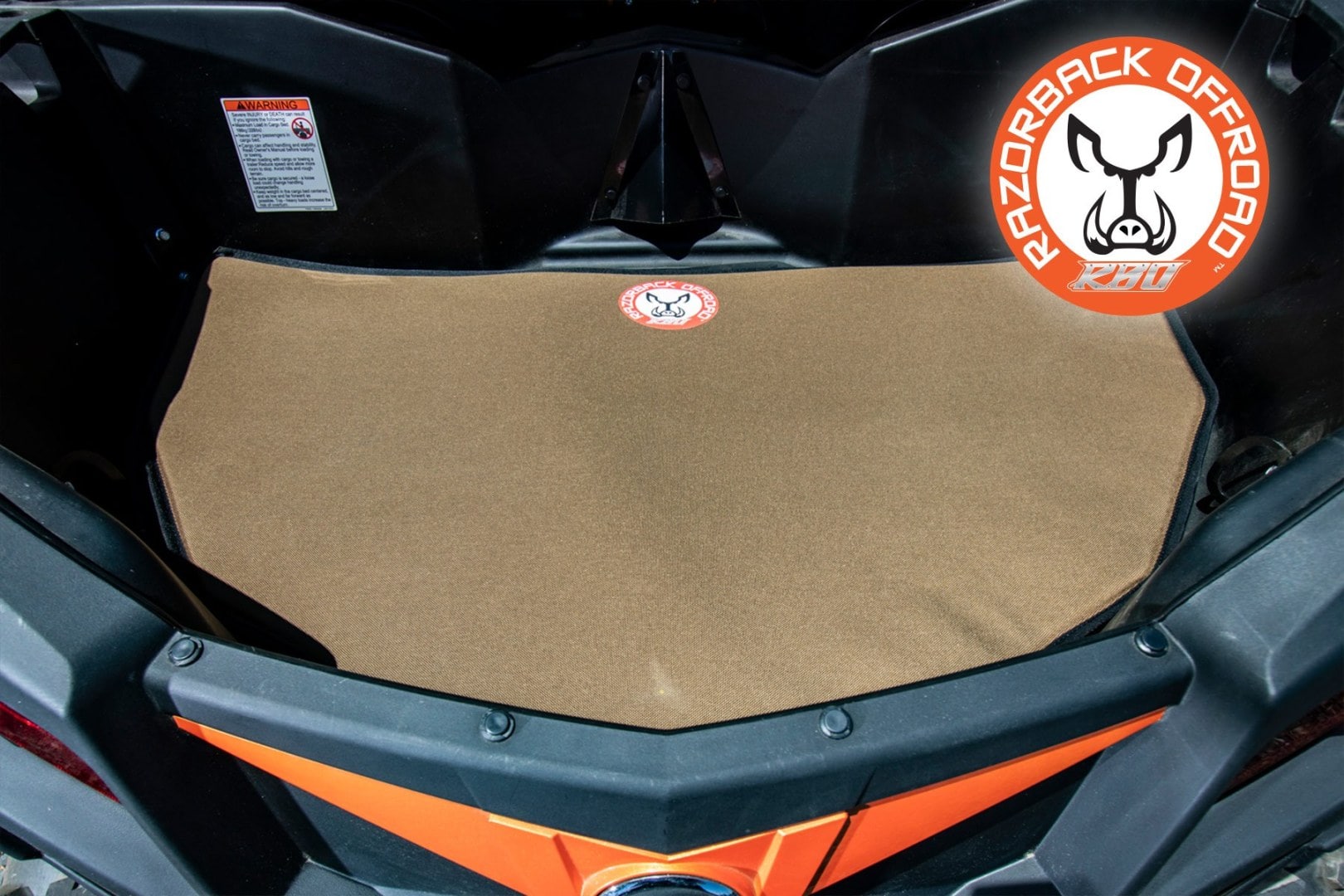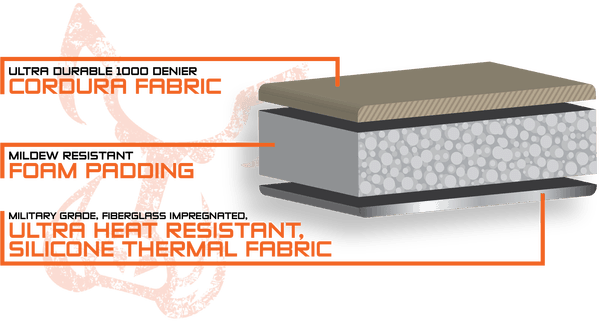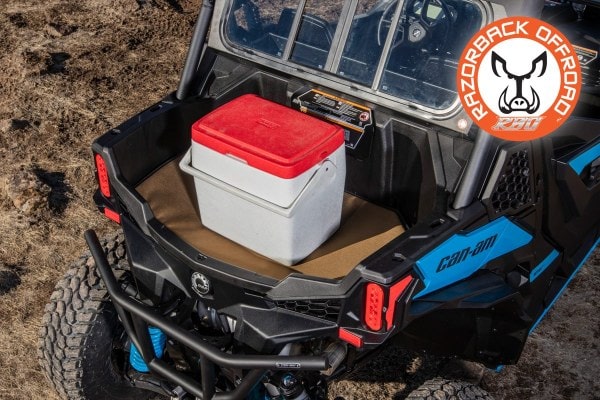 Recent Blogs On Razorback Offroad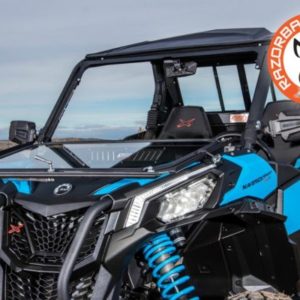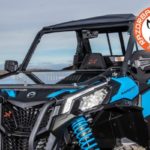 It's a challenge we all face. There's not enough air flow, too much splatter, or too many blind spots. There are a lot of things to think about before purchasing a windshield. Get the wrong one and you suffer with limited visibility, lack of airflow, etc. Razorback Offroad (RBO) has designed a fold-down windshield that […]