Brrr. This country is cold. Of course, we don't let the cold stop us from doing what we love. That's why heaters are such a great investment for your ride. They can be pricey – especially the good ones – but let's face it, this is something you will use close to 6-8 months out of the year. That's why it's important to do your research, and understand what you're buying. This blog will discuss what you need to know when buying & installing a UTV Heater.
Direct Fit vs Universal Fit
When it comes to buying a heater for your UTV, you have two options. You can either go with a direct fit or a universal fit heater.
Direct Fit
A direct fit heater is designed for your specific machine and is installed without any visible signs. These heaters keep your machine clutter-free, allowing for you and your passengers to travel more comfortably.
Universal Fit
The second option is a universal fit heater. These heaters are less expensive and work on a wider range of side by sides. When installed, they are visible and don't provide you with the clean, clutter-free look of the direct fit heater.
You need to decide which option better suits your needs when it comes to fit.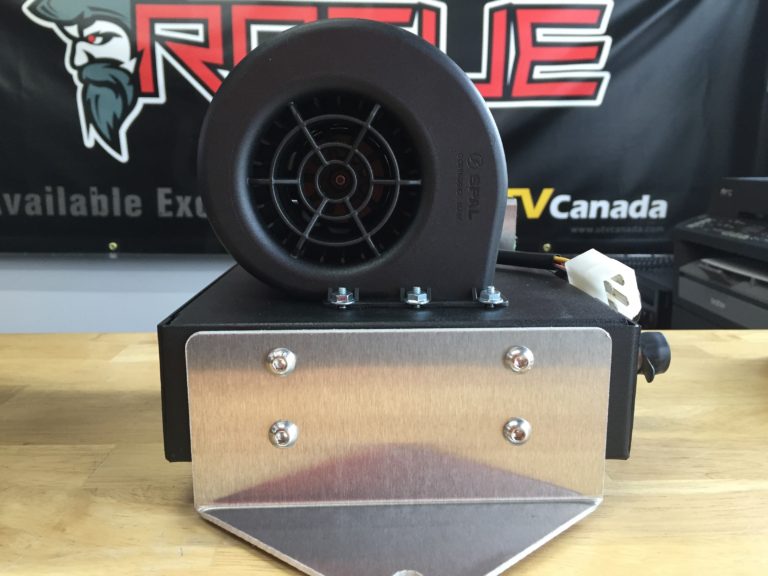 OEM vs. Aftermarket UTV Heaters
Once you've decided on fit, your next decision is whether you go with an aftermarket heater or an OEM one. There are a few options to consider before making your choice.
The majority of aftermarket heaters are a direct-fit heater. They produce more heat than OEM heaters, ranging from 16,000-18,000 BTU's, compared to 12,000-14,000 BTU's of an OEM heater.
Installing A UTV Heater
Another big difference between aftermarket heaters & OEM is install time. Some OEM heaters, such as Honda, may take anywhere from 8-12 hours to properly install. Where an aftermarket direct-fit heater can be installed in only 3-4 hours.
The Best of Both Worlds
The InfernoTM Heater is one of the most popular heaters on the market, as it mixes the best of both worlds. It's a direct fit heater, so it won't be visible in the cab, but it's priced in line with the universal fit heaters. And they put out an incredible amount of heat.
Standing Behind Their Heaters
InfernoTM Cab Heaters takes great pride in manufacturing top quality products. They put a lot of thought into what people want in a heater and take great measures to get it right.
They're confident in their product and stand behind every heater they make. That's why they offer a 3-year warranty – from the date of purchase – on defects in material and craftsmanship. Most OEM heaters only come with a 1 year warranty.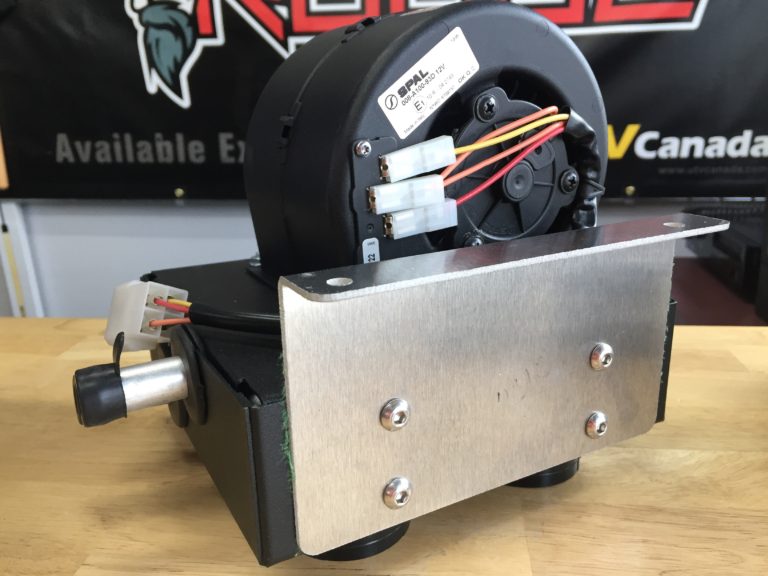 Why Choose InfernoTM?
The InfernoTM is the best-priced heater for what you get. They're equipped with a SPAL blower and an aluminium heater core that set it apart from the competition. And they're designed with ease of install in mind.
It's the highest quality and most heavy-duty heater on the market.
It's Gettin' Hot!
The InfernoTM Cab Heater is definitely one for your wishlist. Don't' spend another season freezing your butt off – make your ride the hottest this year. Check out our huge selection of heaters, including the InfernoTM Cab Heater, on our website.
---
HAVE YOU SIGNED UP TO GET OUR E-NEWSLETTERS, YET?
It's super easy to do and you'll be the first to hear about sales, promotions, upcoming events, more great blog posts like this, plus so much more.
We call it our UTV Canada Ride Tribe and we'd love for you to join hundreds of other riders who have already signed up, too!