There are many aspects to consider when choosing the right hunting gear. You want to ensure you have the right clothing, firearms, and we believe, the right UTV. 
The right vehicle is especially important if you hunt in rugged or remote terrain. A UTV is a great option for hunters who need a reliable and durable vehicle that can handle all terrain.
If you are in the market for a new hunting vehicle, there are many options out there from Polaris, Can-Am, John Deere, CF Moto, Honda, and so much more.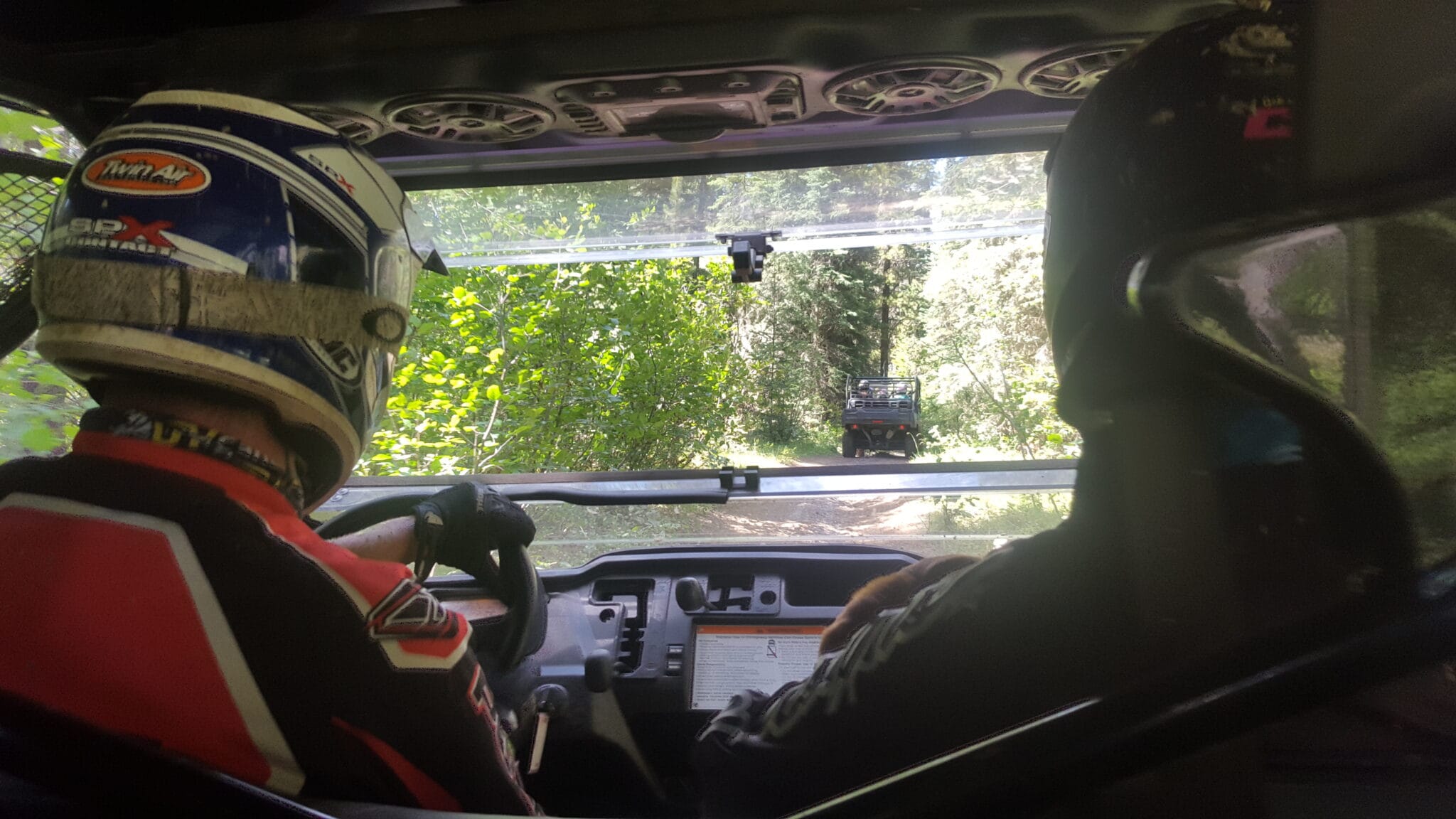 Why is a UTV great for hunting?
UTVs are built for tough conditions. They are made to withstand the elements and keep going even when it gets tough.
UTVs are versatile. There are so many parts and accessories you can add-on to customize your machine to your needs.
UTVs are comfortable. They provide a smooth ride over rough terrain and have plenty of space for all your hunting gear.
Some UTV's, such as the quieter electric UTV's, allow hunters to get deeper into the habitat without much noise pollution.
It can fit in so many areas where your truck can't.
They provide a less-exhausting, quicker alternative to hunting on foot.
Many hunting UTV's designed for comfort, so you can ride for hours without feeling fatigued.
What to look for in a hunting UTV
If you're looking for a UTV to help you on your hunts, there can be a lot to look for.
Storage Space
Firstly, you want a UTV with a lot of storage space. It's nice to have room to store your trophy, and any gear you want to take on the hunt. A large cargo bed is important, but there's also versatile storage options like the storage spot underneath the cargo beds on the new Can-Am Defenders.
Noise
You'll also want to look for a UTV that's relatively quiet. The Polaris Ranger XP 900 is noted for being fairly quiet, along with machines like the Honda Pioneer 700, Kawasaki Mule 4010 and Yamaha Wolverine X4.
How many seats?
Another thing you need to think about, is how many people you're planning to hunt with. If you hunt by yourself, or you have one hunting buddy and you consistently hunt with just them, a 2-seater might do. That being said, a 4-seater is never a bad idea in case you add more people to your hunting crew. 
Peformance
Of course, performance is still important. The best hunting UTV's will have high ground clearance and great suspension, that way you can traverse any terrain. You'll also want a payload over 1500 pounds, so you can haul any trophy. Many new UTV's have payloads over 2000 pounds!
Customizabilty
You can never expect the weather to be too comfortable on your trip, which is why we'd recommend a more popular brand Like Polaris, Can-Am, Honda, Yamaha or CFMoto so you can easily add more aftermarket parts and accessories like a full cab enclosure, a winch, a bow rack and more.
This article was a collaboraitive effort with Nathan Gillespie from Bowzones, if you'd like to find out everything you've ever wanted to know about archery from field practice to hunting and everything in between, including the tools of the trade, visit www.bowzones.com
---
HAVE YOU SIGNED UP TO GET OUR E-NEWSLETTERS, YET?
It's super easy to do and you'll be the first to hear about sales, promotions, upcoming events, more great blog posts like this, plus so much more.
We call it our UTV Canada Ride Tribe and we'd love for you to join hundreds of other riders who have already signed up, too!