We, at UTV Canada, are excited to launch our very own UTV Canada blog.  We are aware that everyone and their dog these days seem to have a blog, but we want to assure you we are not just jumping on the bandwagon.  This is not about being hip and trendy, although we like to think that we are!  This is about being informed, involved and innovative, and sharing our insights and knowledge with you.
Our current economy is uncertain to say the least.  But there are many of us who have driven this trail before and emerged from the dust and mud stronger.  This is a time for us to lean on each other, share information, and provide guidance where we can. So we are listening to your concerns, your needs, and what excites you for 2016, and using this information to guide our blog.  At the end of the day our goal is to help you be stronger.
The UTV Canada blog will cover topics ranging from builds, business and sales tips, races & events, the hottest new accessories that your customers are looking for, product reviews, and everything in between.  If you sell UTV's, ride UTV's, or are a UTV enthusiast, then follow our conversation.
We have an amazing team at UTV Canada.  The knowledge and expertise they have on the Side x Side Industry, the products and accessories, is extensive.  Meet our team and the faces behind the posts you will see week after week.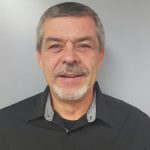 Reid Nehring – President
Reid has been a passionate motorsports enthusiast most of his life and brings 20+ years of Powersports industry knowledge to UTV Canada Inc. Reid's professional Powersports experience began in unit sales and eventually lead to the position of managing partner within a large chain of OEM Dealerships. With the evolution of the utility vehicle, Reid recognized the opportunity to cater to the niche SXS aftermarket parts and accessory market, and founded UTV Canada Inc. in 1998. Reid is an avid motorsports enthusiast who enjoys nothing more than an awesome weekend of riding and camping with family members… that includes his grandkids! Reid is also a past Vice President of the Alberta Snowmobile Association and founding member of his local snowmobile club.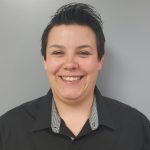 Stacy Nehring – Operations Manager
Stacy began riding snowmobiles and quads at a young age – but that's what happens when Reid is your father!  She started into the family business as a part-time shipper/receiver 6 years ago and that lasted about a week – the part-time thing that is.  Within a few months she was onto sales and now holds the title of Operations Manager.   Stacy and the team have been busy this winter developing many new product lines to bring you the highest quality products at the best possible prices.  You can expect Stacy to bring you the latest news and products from our manufacturers both north and south of border.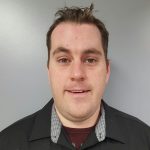 Colin Gaffney – Sales Manager
Colin joined the UTV Canada team in the fall of 2013.  While growing up in BC, he developed a love of the outdoors but was not introduced to the motorsports industry until his early 20's while working in Quebec.  Colin began riding the trails and was immediately hooked.  This passion led him on the career path that eventually brought him to UTV Canada.  After 7 years of sales in the Industrial Automation sector, Colin was looking to grow and develop his skill set further, and he was given an opportunity to work with UTV Canada.  It was here that Colin's knowledge of the SXS Industry developed into a comprehensive understanding of the ins and outs of the machines.  In two short years Colin has been promoted to Sales Manager, and is currently working on growing and developing his sales team to better meet the needs and expectations of dealers across Canada.  Colin is also our resident writer.  In 2014 he wrote an article on our custom Teryx4 that was later published in several off-road magazines and online publications.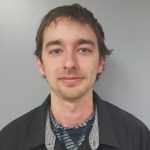 Mark Meyer – Sales
Born and raised in PEI on an organic potato farm, Mark love of motorsports began at a young age.  His first ride was a Honda CR 60 with no brakes and a sticky throttle.  For an avid young rider this was the dream…riding around with friends until the fuel tanks were dry (and never syphoning fuel out of the farm trucks!!).  Mark outgrew that Honda CR 60 and started racing quads and dabbling in track riding, mainly XC.  After graduating high school Mark enrolled in an exchange program through Katimavik, a not-for-profit organization that enables young Canadians to become actively involved in volunteering for the benefit of their communities.  After his Katimavik experience Mark settled in northern BC with his wife and they fell in love with SxSing.  Every spare moment was spent out on the trails with friends and family…including his two young sons.  Mark's knowledge of and enthusiasm for the SxS industry recently brought him to Alberta to join the UTV Canada team.  A more perfect fit between work and play could not be found and he is excited to share his adventures (and misadventures) with all of our readers.
---
HAVE YOU SIGNED UP TO GET OUR E-NEWSLETTERS, YET?
It's super easy to do and you'll be the first to hear about sales, promotions, upcoming events, more great blog posts like this, plus so much more.
We call it our UTV Canada Ride Tribe and we'd love for you to join hundreds of other riders who have already signed up, too!