I'm just going to throw this out there: Your stock OEM skid plates aren't good enough.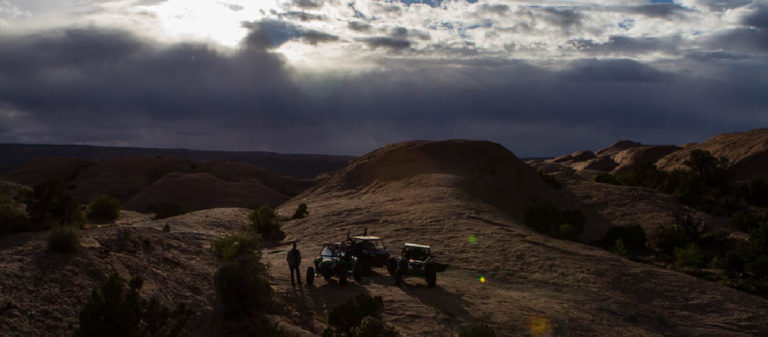 Especially not on Canada's notoriously rough and tough terrain that preys upon weak stock protection; ripping and puncturing at will with no empathy towards your wallet.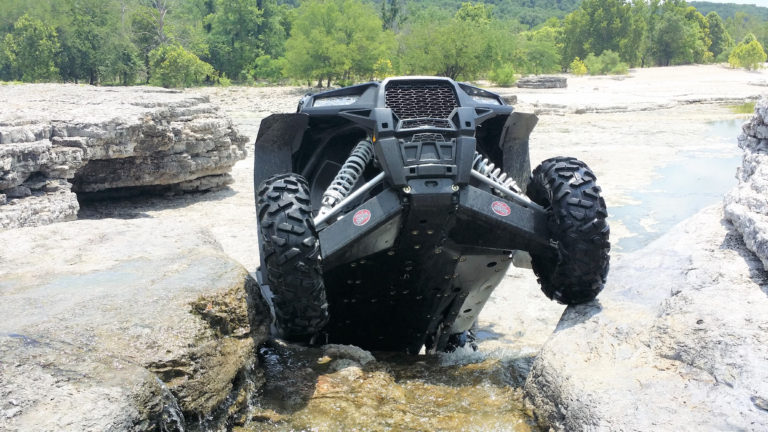 That's why UTV Canada joined forces with Trail Armor because we respect how defiantly their products stand up to jagged edges and unruly logs.
Since 2005, Owners Aundre and Allison Turner have turned Trail Armor into a major player in producing state-of-the-art products like their UHMW Skid Plates and A-Arm Guards that not only impress, but also fully protect the underbody of your valuable machine.
They also manufacture state-of-the-art doors, CoolFlo windshields, fans, and winch mounts…just to name a few, but their bread and butter certainly spreads over their stock in under vehicle protection.
Their UHMW (Ultra High Molecular Weight Polymer) Skid Plates are designed and made with their own custom blend and weigh lighter than alternative Aluminum Skid Plates, which is perfect for saving on gas money and easy vehicle maneuvering.
What makes their custom UHMW blend so special?
Their UHMW blend has no impact memory. All the bumps and shocks you take on the trail are easily absorbed and defended unlike the scar tissue you'd likely see resulting on an aluminum model.
What else sets them apart?
What makes their skid plate designs interesting is that they've factored extra protection into their design with front and rear formed leading edges that protect vulnerable frame edges and wheel wells from suffering costly blunt force, plus they also serve as a starting edge to help slide your ride over obstacles without the resistance and drag force you might experience with an Aluminum Skid Plate.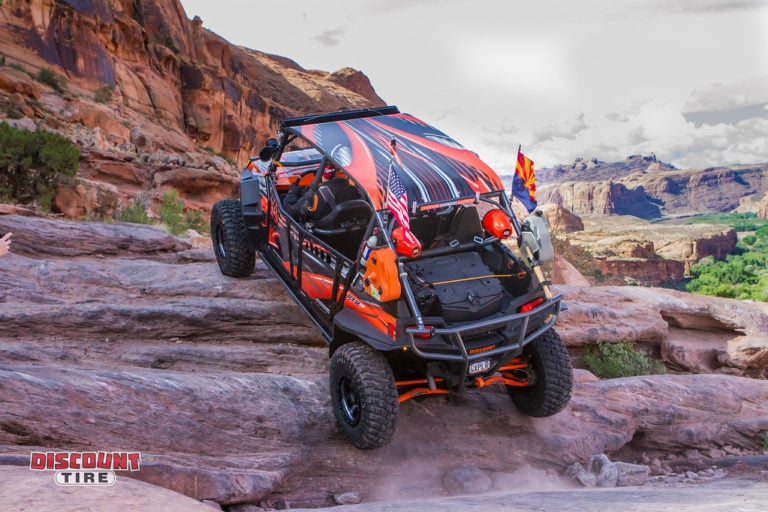 But what about the sides?
That was also taken into consideration! Their UHMW Skid Plates are made with extended side panels that are bent to serve as bonus slider nerfs which protect the vulnerable sides and rocker panels of your vehicle.
Plus, keeping sliding and maneuverability in mind, Trail Armor's Skid Plates feature recessed mounting holes to protect fasteners from damaging blows and keeps all bolt heads from protruding the skid's surface.
So nobody else has this kind of value?
Well, if you compare Trail Armor's skid set coverage with another manufacturer's design you'll likely discover that Slider Nerfs are either sold separately or you'll notice that the bottom skid coverage leaves the rocker panel exposed, making this part of your vehicle unprotected.
Installing Trail Armor's Skid Plates is easy and by implementing access holes to service points and oil drains, maintenance tasks on your Side by Side is a breeze. Trail Armor strategically placed drain holes to allow dirt and debris to wash out so you don't have to waste precious riding time to remove them in order to clean out the belly of your vehicle.
What if I need to get behind the armor?
No problem! Individual panels can be removed so you can get into different areas without removing the entire skid plate.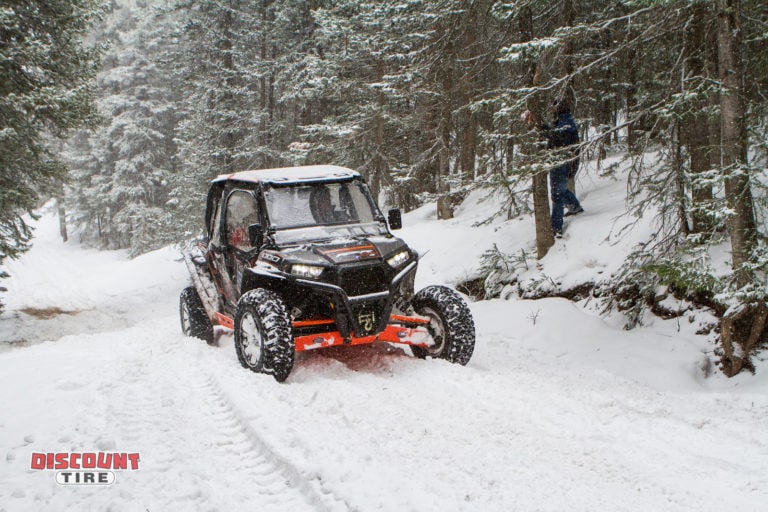 We'd be doing a great disservice to you by not mentioning the added protection of Trail Armor's UHMW A-Arm Guards. Take your machine anywhere, ride the gnarliest terrain you can find, and be confident these A-Arm Guards can take the pain with their three-sided protection of your CV boots—front, rear, and bottom.
They're made from the same custom UHMW blend they make their skid plates with, and are by far the toughest, smartest, and coolest A-Arms on the market, plus they mount just as easily as the Skid Plates with no drilling required.
UTV Canada proudly carries over 80 Trail Armor products and we trust them all because we'd use them on our own rides, too.
UTV Canada. Your best ride. Experience it!
---
HAVE YOU SIGNED UP TO GET OUR E-NEWSLETTERS, YET?
It's super easy to do and you'll be the first to hear about sales, promotions, upcoming events, more great blog posts like this, plus so much more.
We call it our UTV Canada Ride Tribe and we'd love for you to join hundreds of other riders who have already signed up, too!