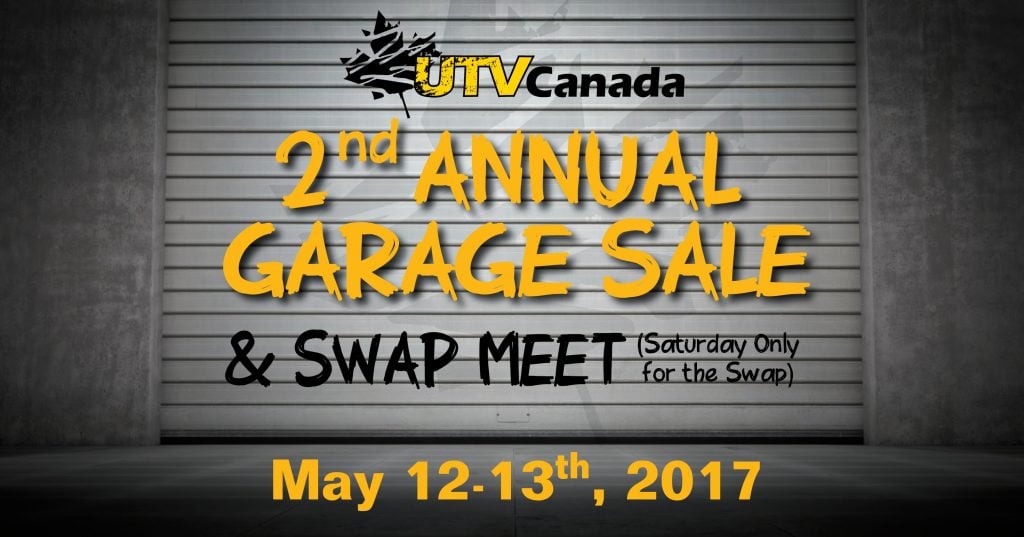 Are you looking for something fun to do this weekend? Do you love a good sale? You're in luck. UTV Canada is excited to host our 2nd Annual Garage Sale this Friday and Saturday. While we can think of plenty of reasons for you to head to our shop, here's our top three:
1. Best deals in the country
We're not kidding. There will be literally thousands of items on-sale from items ranging from parts to accessories. Who doesn't love a sale? Times are tough in Alberta, let's take a deal while we can! We will post our full list of items tonight, so stay tuned.
2. Get your unit set up right for May Long Weekend
What's better than ripping it up on May Long Weekend? How about ripping it up with your new toys! May Long Weekend is only a week away. Start the mudding season off right.
3. Come see our newest RZR 1000 build
We will leave this point to the imagination. You may have seen our social media posts a few weeks ago about this. We are so pumped about our new toy. It is a must-see!
4. Buy Mom Something Nice!
Ok, we know we said it was only three reasons but Mother's Day is this weekend! Public Service Announcement! If you haven't got Mom something perfect yet, we're sure you'll find something at the sale.. or at least buy yourself something while you pretend you're really shopping for her.
Questions? Contact us today! Stay tuned to our pages for full details on the items we have for sale. We are sure this is a sale you WON'T want to miss.
Happy Shopping!
The UTV Team
---
HAVE YOU SIGNED UP TO GET OUR E-NEWSLETTERS, YET?
It's super easy to do and you'll be the first to hear about sales, promotions, upcoming events, more great blog posts like this, plus so much more.
We call it our UTV Canada Ride Tribe and we'd love for you to join hundreds of other riders who have already signed up, too!