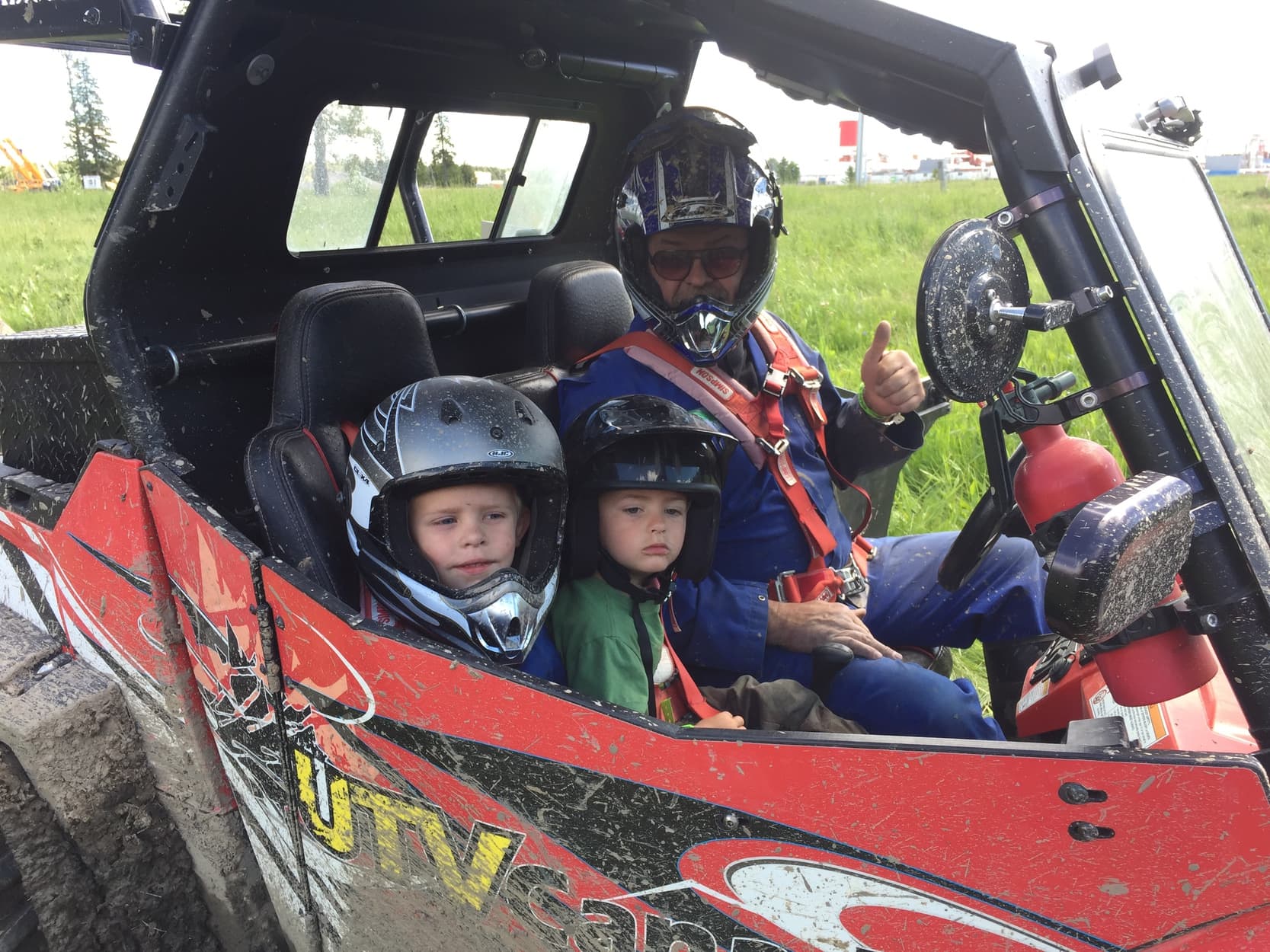 Welcome to the New Year! I have been really looking forward to being able to write a new-year message that starts with "Holy crap, wasn't this past year a blast?" It makes me sad to say that it's looking like that message will be thrown onto the back burner for another year. Well the good news is, anyone in the industry still reading this message has survived another year and the tough just keep on chugging along!
Reflecting back, 2018 has been a big year of change for us in trying to adapt to the ever changing market place. Trying to keep pace with the Amazon's, EBay's and the whole world-wide-web has been challenging to say the least! One thing that we have learned is that if you don't get yourself and your company immersed into and onto the internet you are going to be left behind. As most of you know we have added a retail segment to our website which opened doors that we never thought possible. Not only are we now reaching into the smallest pockets of communities in Canada, but we are now getting demands and subsequent sales for some of the quality and unique products that we are known from all over the world! Our awesome team in the warehouse have been shipping product into the US and into Europe and are working with another likewise and like size ATV/UTV parts distributor in Australia consolidating shipments of product to them down under. We have a great team in that department working hard to keep our customers' products on the move!
In order for the online side of the business to flourish we knew that we needed to bring in some team members that were smarter than us in regards to website management, purchasing and web marketing. I am pleased to introduce Talat Baksh and Matthew Ankerstein and officially welcome both to the team. With these guys coming onboard, we are now all sharing offices at UTV Canada and will continue to do so until we can emerge from this current economically challenging time. There are no secrets in the UTV Canada offices I can tell you!
We have never been one to beat our chest but looking back at 2018 brought me to realize that we have just completed our 10th full year in business! As we move into 2019 we are proud to say that we are ahead of the curve on the success of new small businesses and hope that we can keep it that way! As always, we continue to search for new and innovative products that we can bring to the Canadian ATV/UTV marketplace. And if it's a Canadian product we typically jump all over that! We are pleased to be working with Bert MacEwen at Jemco Manufacturing, located in Western Canada, with his awesome rear cargo boxes for Polaris RZR's. We look forward to continue to work with Canadian manufacturers such as Bert as he continues to develop more products for more makes and models of UTV's.
We continue to be involved in the sport with our participation with the membership of the Alberta OHV Trail Riders. Matthew Niddrie has done an awesome job of bringing 3100+ people together to form this Facebook group that has now morphed into a registered non-profit organization! Matthew is one busy dude organizing rides and events and getting members involved in the current fight that they as outdoor recreationalists having going on with the current Alberta NDP government. The Alberta government is working hard to close huge tracts of current riding areas and turn them into parks. UTV Canada supports the Alberta OHV Trail Riders through discounts that benefit the individual members and the group itself.
Staying involved in other aspects of the industry is an important part of our everyday existence. Our support of the two UTV/ATV Ice Racing series in Alberta and the several different cross country and endurance race programs always gives our marketing team something to be busy with. Even as small as these events are here in Western Canada, we feel that it is important to support them and the core group of racers that benefit through our sponsorship programs.
Most Western Canadians are fully aware of the land closure issues facing Alberta and BC riders and what it means to the industry and the sport. We are working diligently to keep ourselves informed on what is going on and passing that information along to our dealer and customer base. We have guys like Garrett Schmidt with the AOHVA that are working tirelessly to keep this fight alive and salute him for his valiant efforts. We need the whole community to support the AOHVA to help keep the riding areas open! If you are an outdoor or off-road enthusiast, camper, fisherman, hunter, trapper, work in the oil and gas industry or work in the Powersports market you owe it to yourself and the rest of your friends to be involved in this fight as Garrett can't do it by himself! When asked to attend a rally or do the surveys, get involved and do it! If you don't do anything, you are just as much to blame for the closures. We should all know by now that we all need to be better stewards of our riding areas and of the environment; and now, more than ever, shouldn't be afraid to report the d-bags that don't! I could go on for days but only have so much room for this message.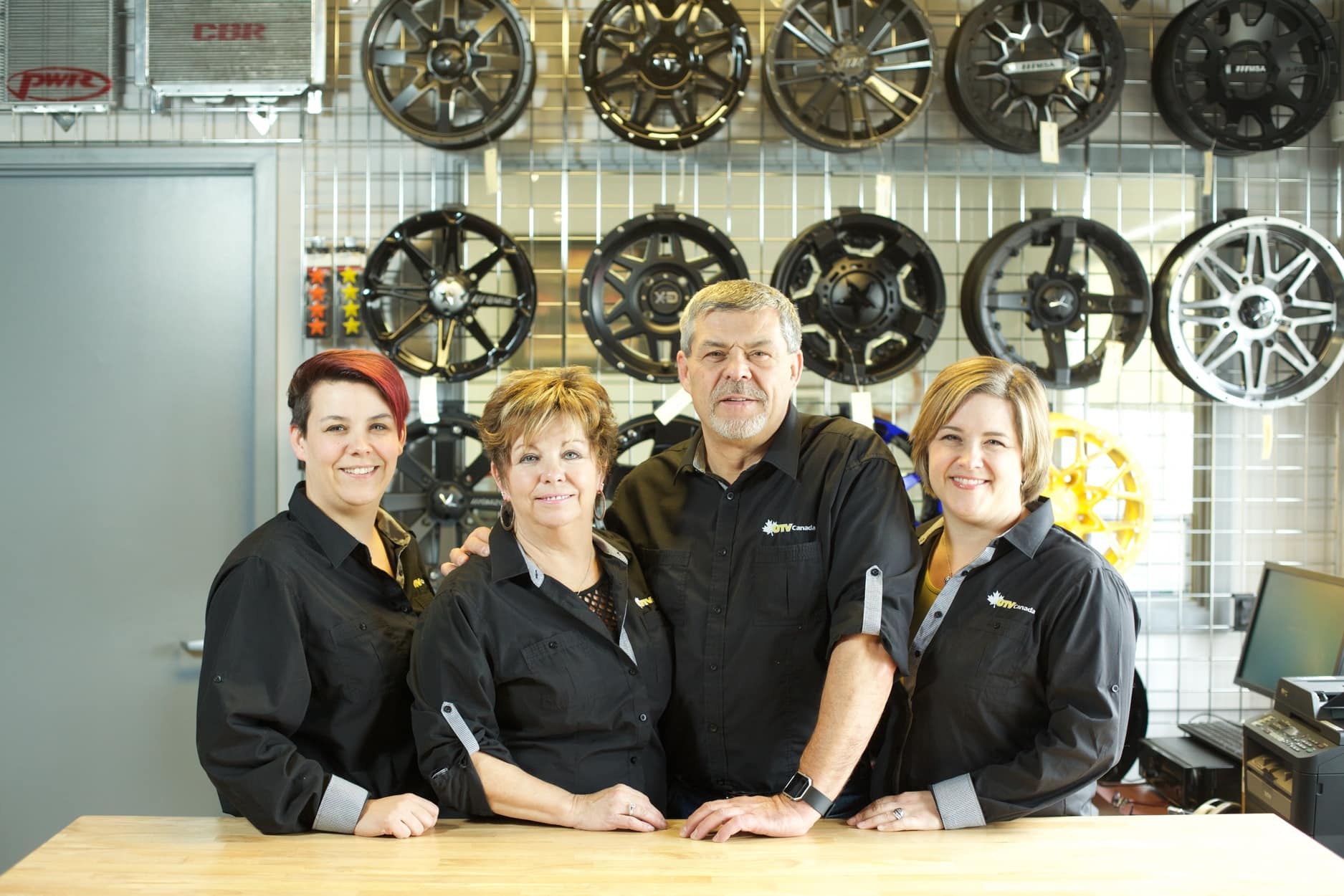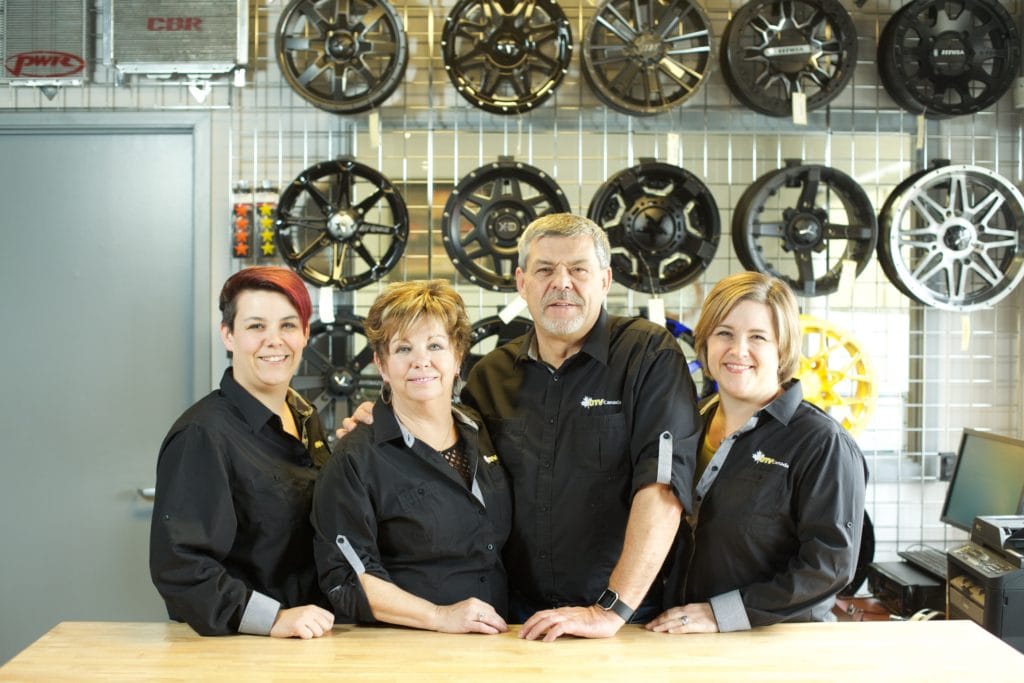 New staff members such as Talat and Matthew have brought along a whole new dimension of innovative ideas and processes to UTV Canada this past year. As I look back at my early years of the motorsports industry and compare it to what is going on today, I have to say times have changed! I'm sure most of you can say the same! These things have made me reflect on where we as a company are going. As I'm not getting any younger, I have been putting some thoughts around retirement and have decided that I'm going to take a step back in the company and turn the reigns over to my daughter Stacy. I have now handed the title of CEO over to this young lady. Stacy has been working diligently on furthering her management skills and has been very active in EO Entrepreneur's Organization which has elevated her skills to a position way over my head. It made it an easy decision for me to decide to step back! I'm not going totally away quite yet and will be involved with other tasks within the company for the next while. Please join me in congratulating Stacy on her promotion and wishing her the best of luck on continuing to build on the success of UTV Canada! My continued hope and vision for UTV Canada is that it will remain a proud family run Canadian business. As Stacy is the second generation, my dream will be for the future employment of the third and next generations of the Nehring family. Stacy, please accept the torch and run with it carefully and safely!
In closing, I thank you for your past support of UTV Canada and thank you for your future business! I do look forward to seeing you out at the races, events, rallies, shows or at the store as I'm sure you'll catch me still answering a phone or two or working on my next project in the shop! See you soon!
Best regards,
Reid Nehring
---
HAVE YOU SIGNED UP TO GET OUR E-NEWSLETTERS, YET?
It's super easy to do and you'll be the first to hear about sales, promotions, upcoming events, more great blog posts like this, plus so much more.
We call it our UTV Canada Ride Tribe and we'd love for you to join hundreds of other riders who have already signed up, too!