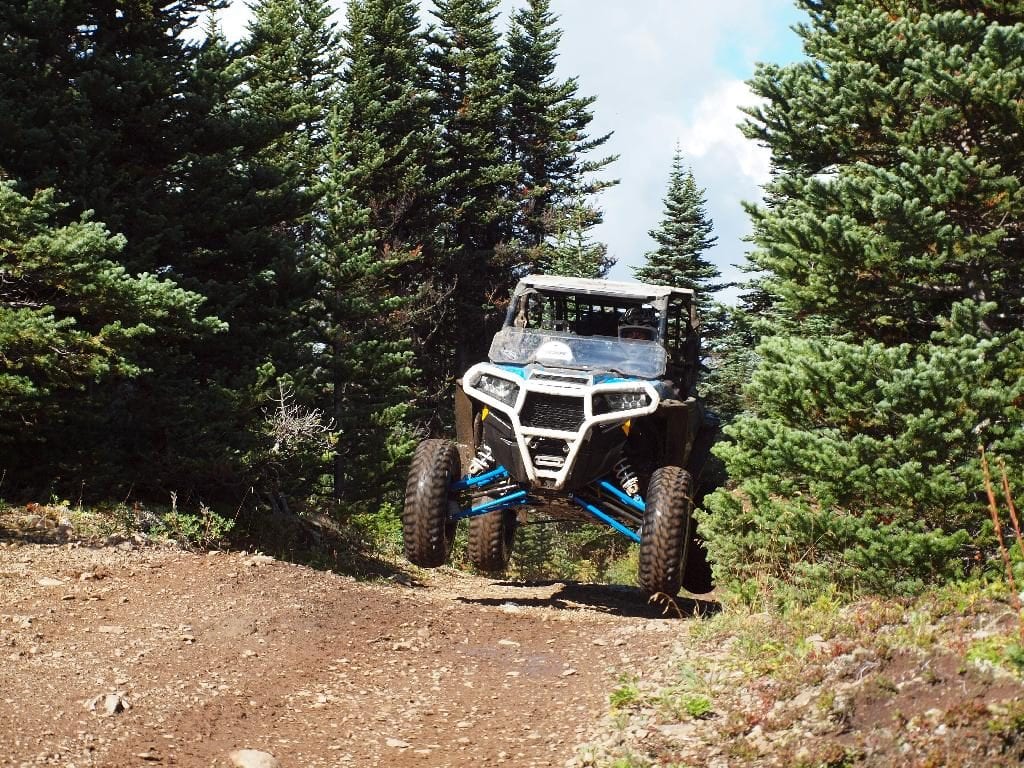 This age of evolving electronics continues to grow at such a rapid pace making it tough to keep up with all the new technology! Last week I had to bring in a dual car radio/intercom system for one of our Dealers and guess what…Rugged Radios has been raising the bar and pushing the limits…again! Gone are the days of tangled cords and plug-ins for headsets and mics. Rugged Radios now have really cool headsets and mics that fit right into your helmets! You can still get the traditional headsets that you wear without helmets, but all are now available with Bluetooth. Several bonuses with this set-up are the quicker installation and the fact that you're not messing around with a bunch of cords, you can stream music and freely and easily chat with your passengers or your buddies in the next car. Rugged Radios has some kickass products that we can set you up with!
Another awesome technology trend that continues to quickly evolve is the NavAtlas Command Centres with Bluetooth and Dual Camera digital video recorders. Currently they now offer Command Centres  for the Polaris RZR, Can-Am Maverick & Commander, Polaris Slingshot and a model for universal applications for motorcycles, ATV's, all other UTV's and sleds! These systems will record all of the excitement of your days ride while controlling your music, including sound and quality simultaneously.  The guys over at NavAtlas are on fire with some of the accessories that will function with the Command Centre such as push to start key-less technology, navigation, soundbar speakers, sub woofers and amplifiers. All available at UTV Canada!
Speaking of sound systems, we know that SSV Works has some sick stuff coming soon as well. As the phones get bigger and bigger, they are being forced to abandon the docking station and working solely with, you guessed it, Bluetooth technology! Stay tuned for all the latest product developments from SSV Works!
Lastly, GPS locator technology also continues to evolve at a rapid pace. We are working with the guys at FIN – Find It Now – in bringing back their locator technology. I don't know why we all don't have this technology installed on our toys. I just love reading the great recovery stories from FIN that absolutely blows the minds of the thieves when they get caught so quickly! This is a great product that helps protect our recreational vehicles that we all love so much. I know a lot of people that have had their stuff stolen and have never seen it again, and then have to go through the long process of dealing with insurance companies. Wouldn't you just love to be able to catch the a$$holes that stole your toys before they have stripped it and/or sold it? We can help you get set up with this great technology before you become another theft statistic.
It will be very interesting to see where we are in terms of electronic technology in the next 5-10 years. I can only guess that we will look back at today and chuckle to ourselves about how outdated the technology was. We at UTV Canada will endeavor to stay on top of the latest developments and continue to be the go-to guys for all the latest and greatest gadgets of the electronic age pertaining to the motor sports industry!
Ride safe and ride sober!
Reid Nehring
---
HAVE YOU SIGNED UP TO GET OUR E-NEWSLETTERS, YET?
It's super easy to do and you'll be the first to hear about sales, promotions, upcoming events, more great blog posts like this, plus so much more.
We call it our UTV Canada Ride Tribe and we'd love for you to join hundreds of other riders who have already signed up, too!