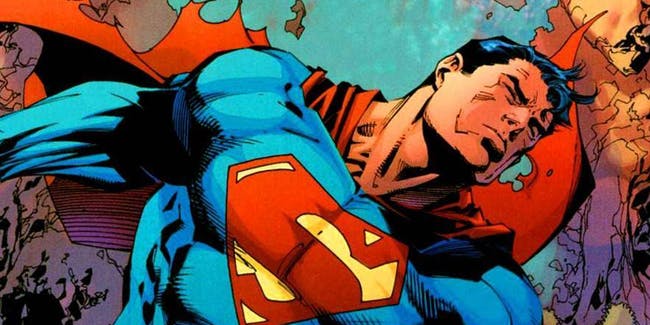 Remember that feeling?  Standing on the picnic table in the backyard, the wind blowing the cape around your neck, your underwear pulled on over your pants, and your arms raised in command?  You were about to change the world.  You were a Superhero, after all!  We all were.
Generation after generation have idolized these iconic heros – I watch my own children wrapped up in their imaginary worlds spinning webs, ejecting retractable claws, or shooting repulser beams at each other, all with amazing sound effects.  The costumes may have become a little more sophisticated, new characters may have been introduced, but the bravado, the confidence, what we are capable of when becoming our favorite superhero has not changed.  Why?  Because the underlying message in every superhero story is that an everyday person can become someone extraordinary and can make a difference to the world we live in – they just have to act!
"A hero can be anyone, even a man doing something as simple and reassuring as putting a coat on a little boy's shoulder to let him know that the world hadn't ended."  Batman, The Dark Knight Rises
All month we have been talking about #ResponsibleRiding – what it looks like, trail stewardship, riding with kids.  Now it is time to wrap up the month looking at a modern day Superhero  – an ordinary person (by his own definition) who keeps your riding world safe and rideable by taking action, Blaine Branconnier aka "The Boss".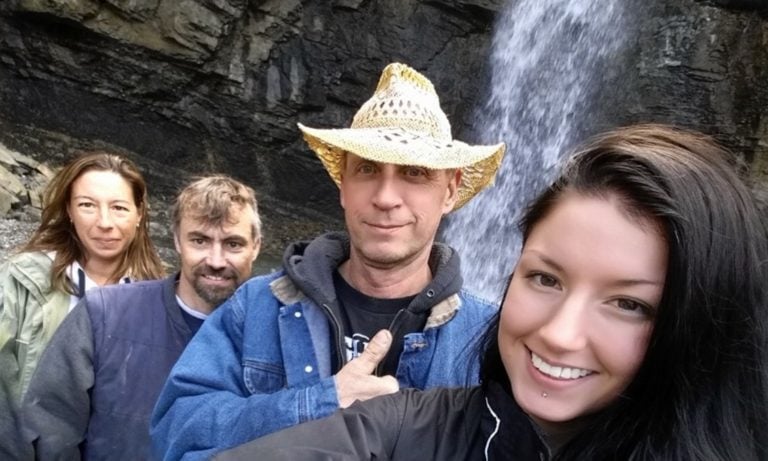 Blaine is an avid rider of all things off-road and an outdoor enthusiast who loves fishing and kayaking.  He characterizes himself as an introvert, although his daughters Carlie and Randi would disagree saying he is an adventurer who loves people.  Blaine has passed along his love for the trails and respect for the land to not just his daughters, but all their friends.  They lovingly call him "The Boss" because he is always the lead guy on the trail and has a big thumbs up and smile to all he meets.  He still rides with his two girls and their friends today, even though they have all grown and moved away.  Blaine continues to pass along his enthusiasm and knowledge to others – when he meets someone who is unfamiliar with riding, he is more than happy to take them out to his favorite riding area, Ruby Fall near Edson, AB, and introduce them to the love of riding, love of the backcountry, and how to protect it for generations to come.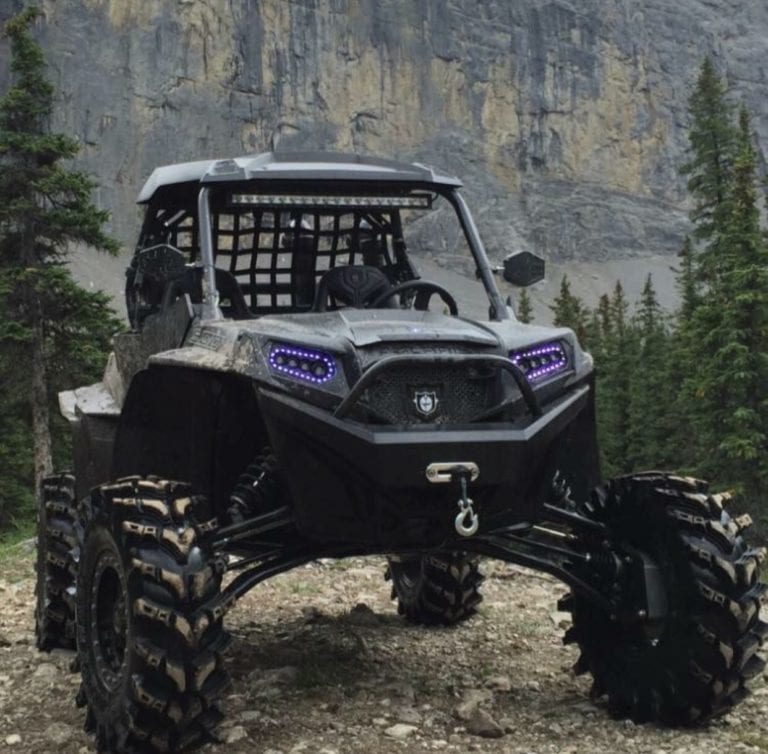 "Being a hero doesn't mean you're invincible.  It just means that you're brave enough to stand up and do what's needed." Rick Riordan, The Mark of Athena
We, at UTV Canada, consider Blaine to be a Trail Ambassador which is the same as Superhero in our eyes.  He is someone who realizes what needs to be done today to ensure we can ride again tomorrow.  He used to get pissed off over all the litter and wreckage he would come across while riding, but he soon came to terms with the fact that will never change – so he changed.  Now he stops, picks up the garbage and packs it out so it won't be there for someone else to see.  From trail clean-up he moved on to maintenance of picnic tables and fire pits in the camping/staging areas.  Sitting at a picnic table or around a camp fire are everyday pleasures we take for granted.  Have you ever thought that it was your responsibility to keep them usable?   We all need to do our part.
When asked what his motivation is for doing what he does, Blaine humbly said "There will always be a percentage of people who litter, who take but don't give, and who have no respect for the trail & its users – both present and future – but I like to believe some day there will be more people doing trail maintenance.  I can't imagine what the staging/camping areas and trails would look like if no one put any effort in."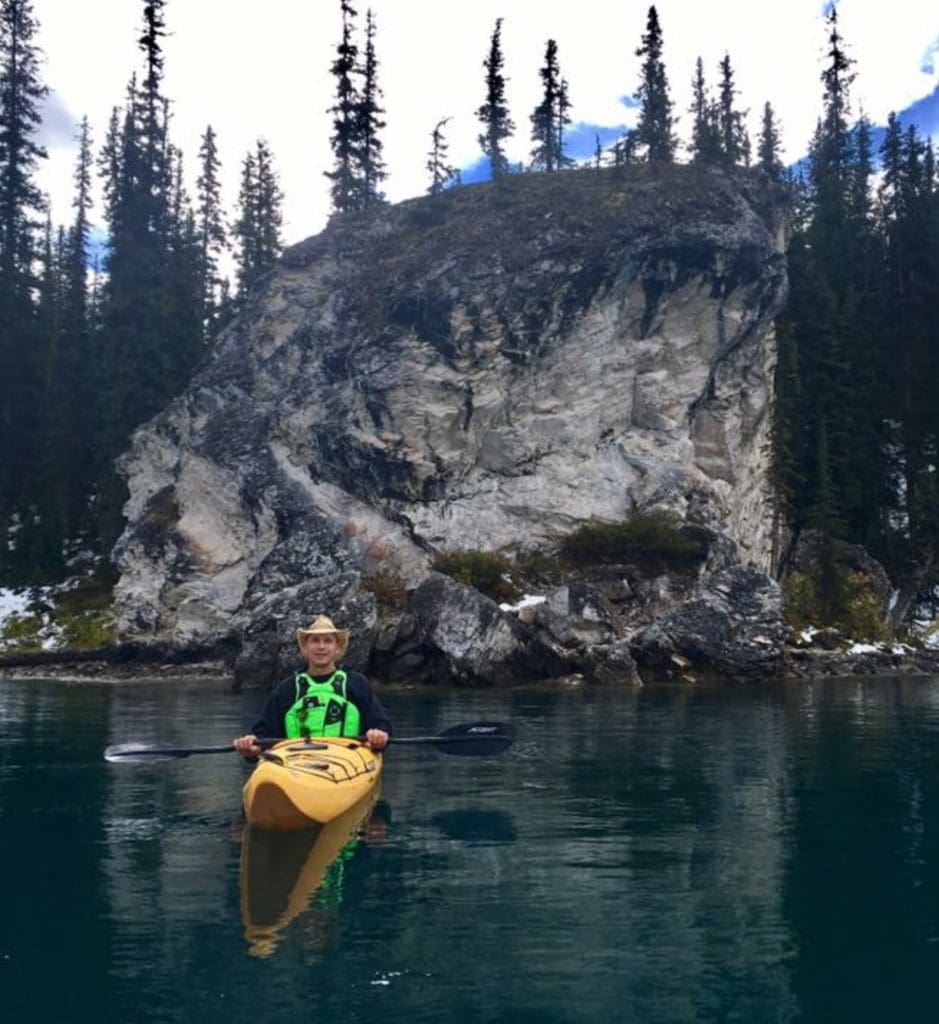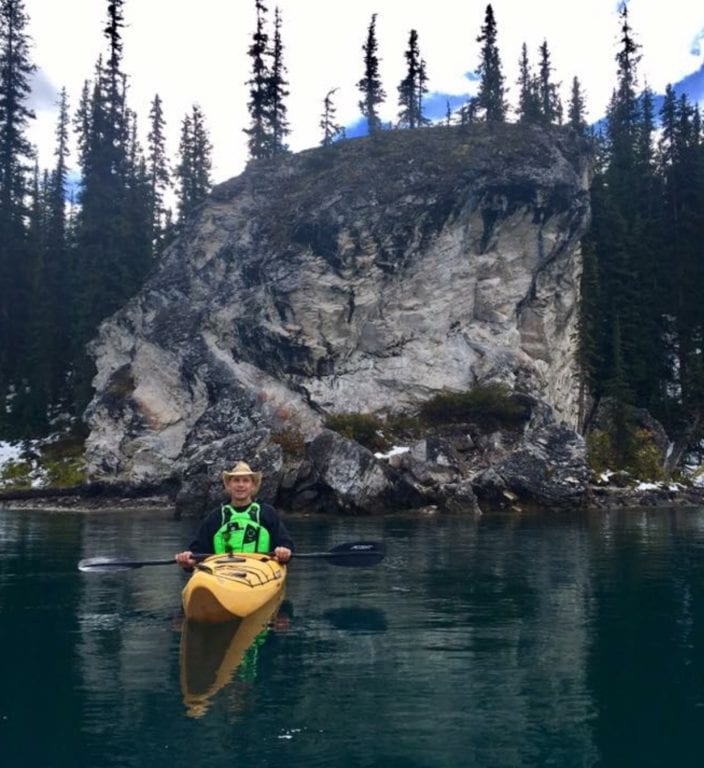 To encourage others to be trail stewards Blaine says "Treat every trail like it was your own, change your way of thinking and step up to the plate – every little bit of effort helps.  Don't have the 'next guy will take care of it' attitude."  When we realize we need to be part of the solution and not part of the problem (you are part of the problem when you do nothing) that is when we can make a positive impact on our backcountry; that is how we can influence our OHV reputation; that is how we make a difference.
Blaine is inspirational.  If we all did a small part of what he does the impact would be huge.  We know Blaine is just one of many people across our country who volunteers their time and resources to help us enjoy what we do and practice #ResponsibleRiding, and we want to meet more of you like Blaine.
Stay tuned because in 2019 UTV Canada will be introducing The Trail Ambassador of the Year and Club of the Year Awards as a way to acknowledge those that go above and beyond.  So start thinking of who you would nominate and be sure to sign up for our newsletter so that you will be among the first to know.
#ResponsibleRiding
UTV Canada.  Your Best Ride. Experience It!
---
HAVE YOU SIGNED UP TO GET OUR E-NEWSLETTERS, YET?
It's super easy to do and you'll be the first to hear about sales, promotions, upcoming events, more great blog posts like this, plus so much more.
We call it our UTV Canada Ride Tribe and we'd love for you to join hundreds of other riders who have already signed up, too!