by Stacy Nehring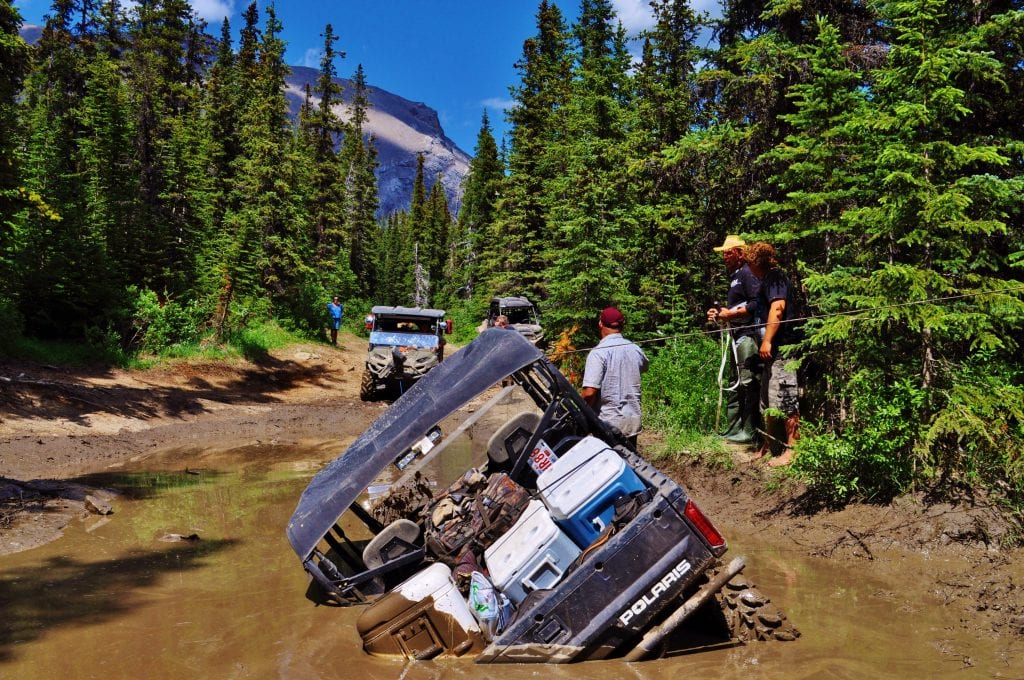 OEM vs Aftermarket:
In only a few short years I have noticed how quickly the landscape has changed in the powersports industry, mainly in the parts and accessory departments across the nation. I have seen firsthand how aggressive the OEM manufactures have become, to the point that I feel for my dealer network. Secondly, I have noticed how educated the consumer has become. Before they land in front of the parts counter they have typically spent hours on the internet pricing out, and checking to see what is all available for their ATV or Side by Side.
SEMA Market Research conducted a study a few years ago in the USA. The main points taken from the study concluded that accessory decisions are made early. Most purchases occur within the first 3 months of the purchase. Most modifications are geared towards enhancing its overall functionality, focused on safety over speed, durability over performance and practicality over excitement. The largest point I took away from the study showed that only 40% of those accessory purchases happened at the dealer. So it is possible that, as a dealer, you are losing 60% of the part and accessory business. One needs to ask, 'Where are the customers buying from?' Study showed that consumers are purchasing online via Amazon, ebay, Kijiji and direct from the aftermarket manufacturers websites.
So what is the best way to stop the consumer from online purchasing? Give your customer a choice and let him decide. The aftermarket industry can be a bit daunting and it is easy to stick to the OEM choices given. It is what you know, but is it always the best? Contrary to popular belief the Side by Side or UTV you purchased was not made entirely by the manufacturer that has its badge on it. It was assembled by the manufacturer, but using parts from hundreds of other companies. So why do we pay so much more money for "Pure Polaris" or "Genuine BRP" parts and accessories, and what are the pros and cons of doing so.
Pros of Aftermarket:
Price:
You can typically see a 30-50% cost difference between OEM and Aftermarket, and in this economy it can mean the difference between making a sale or not.
Quality:
Aftermarket companies reverse engineer their parts and will typically work out the weaknesses found in the OEM parts.
Variety:
You can give your customer a choice. Not everyone wants to look the same, and accessories allow your customer to "Define Their Ride".
Availability:
With such a large distribution network in place, the access to aftermarket parts and accessories has never been better. We are very much a "want now society", and aftermarket and their distribution models really help with the convenience of having most parts only a day or two away. Even better would be to have the stock there on your shelves. Customers always prefer to touch and feel before buying. It is pretty hard to sell from an empty shelf.
Cons of Aftermarket:
Quality:
This can be a con as well as a pro. There is the old saying "you get what you pay for". This is a very true statement, but here at UTV Canada we pride ourselves on teaming up with only the best of the best. We go to great strides to only partner with manufacturers that stand behind their product. No one wins when warranty is involved.
Warranty:
Warranty is a little easier when typically dealing with an OEM part vs an Aftermarket, but warranty is only good if the product is readily available from the OEM manufacturer.
Pros of OEM:
Ease:
All the parts are at your fingertips, and most likely with the aggressive tactics of the OEM you will most likely have some stock as well.
Warranty:
Most OEM's will back their parts with a warranty, but the same can be said for most Aftermarkets as well if they are a reputable manufacturer.
Cons of OEM:
Price:
OEM parts will cost more, and sometimes that amount is the difference between making the sale or not. Best practice would be to at least give the customer the choice between an OEM or Aftermarket price, then you have done your due diligence.
Quality:
Quality may not be superior. You paid the extra money for an OEM part, hoping for a quality product, but that may not always be the case. Some Aftermarket parts are equal to or in some cases better, so you very well may be just paying for the name.
UTV Canada has been working hard for the last 8 years to become a company known, not only for their "cool and unique" factor, but also their stamp of approval on quality product. We only want the best products for our dealers. So please give us a call and see where we can help fill your inventory holes and help reclaim 60% of the business that has been lost.
---
HAVE YOU SIGNED UP TO GET OUR E-NEWSLETTERS, YET?
It's super easy to do and you'll be the first to hear about sales, promotions, upcoming events, more great blog posts like this, plus so much more.
We call it our UTV Canada Ride Tribe and we'd love for you to join hundreds of other riders who have already signed up, too!