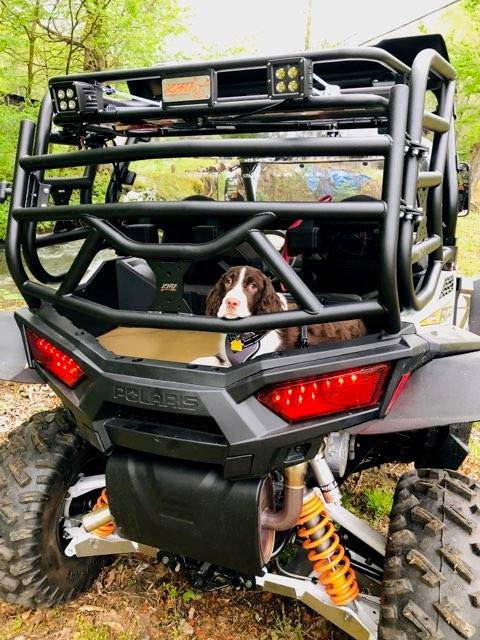 They love the freedom of the ride as much as we do. We love bringing them along; they're a part of the family after all – often our favorite member. But we also know that it can get so hot in the back of a Side by Side that it's neither safe nor comfortable. Finally there is a solution.
Razorback Offroad (RBO) has designed another ingenious product, this time for our furry friends – The Ruff Rider Heat Shield.
Too Hot to Handle
The folks over at RBO are dog lovers who wanted to be able to take their pets along for the adventure. But first, they needed to figure out a way to drop the temperature in the back of their Side by Sides. Temperatures back there can reach over 50 degrees Celsius on a hot summer day so they were facing quite a challenge.
RBO is known for their thorough R&D and extensive product testing, leading to top quality products. They found by using Military Grade Heat Deflection material on the bottom of their Dog Pad they could bring the temperature in the UTV bed down to ambient air temperature, making it comfortable and safe for their pets.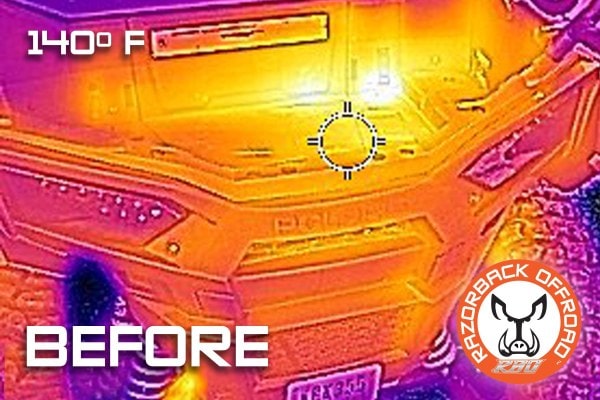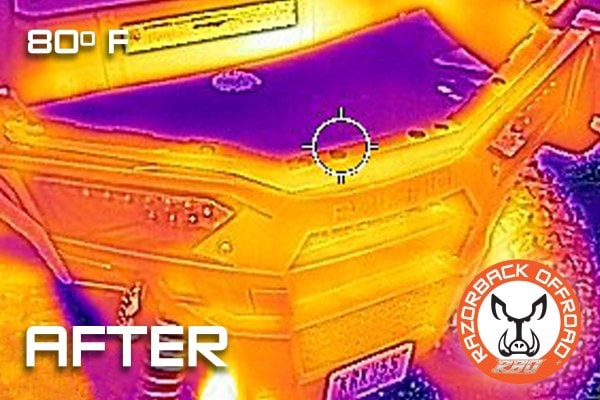 Razorback Offroad's Heat shield will hold up under extreme heat and is easy to take care of. There is mildew resistant foam padding inside covered with fabric that is mildew, rip, tear, and abrasion resistant.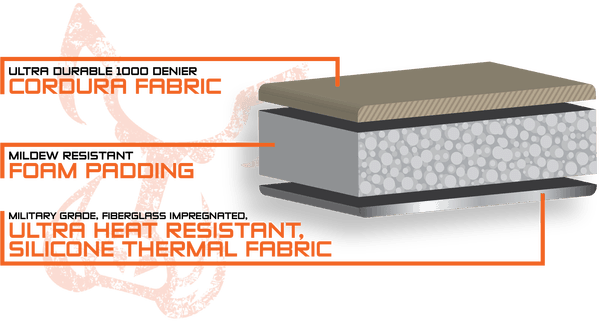 The Heat Shield is make and model specific. It's designed to fit perfectly into the bed of your machine. Simply place the Razorback Offroad Heat Shield in the UTV bed, let your pet hop in, and get out on the trail.
Keepin' it Chilled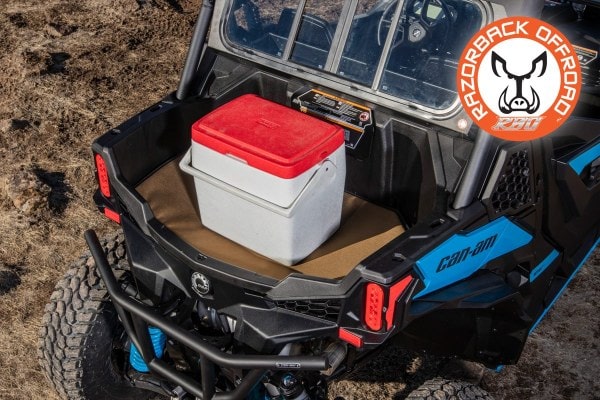 The Razorback Offroad Heat Shield works for more than just your pet – it keeps the stuff in your cooler cold longer too. RBO tested it with a bag of ice placed in a cooler sitting in the UTV bed. Without the Heat Shield the ice lasted about 4 hours – enough time to get you through lunch. Using the Heat Shield they saw the ice last up to 12 hours.
Innovative Solutions
We absolutely love this product. It's just another example of how RBO's innovative accessories are revolutionizing the way we ride.
UTV Canada is the exclusive provider of RBO product. Check out the RBO Heat Shield today and find one for your side by side.
---
HAVE YOU SIGNED UP TO GET OUR E-NEWSLETTERS, YET?
It's super easy to do and you'll be the first to hear about sales, promotions, upcoming events, more great blog posts like this, plus so much more.
We call it our UTV Canada Ride Tribe and we'd love for you to join hundreds of other riders who have already signed up, too!