Here's your reality check: Every Side by Side owner who doesn't own a belt temperature gauge will break at least one belt in their life.
And they seem to break whenever it's least convenient. But let's be real, is it ever convenient? And then you're left stranded if you hadn't thought ahead to bring a spare belt. Shit happens…and belt trauma is no joke.
Everyone knows a guy (or has been the guy) who has broken down on the trail due to belt failure. It really sucks being the guy that holds up the group, too. Worse still: Damaged clutches and blown covers = expensive repair work.
But there are always solutions to every problem! Especially when Razorback Technology figured out how to help us overcome belt breakage.
Razorback Technology originated in Paul, Idaho back in 2015. Founders Jorden Campbell and Justin Maughan, electronics and embedded systems experts, combined their knowledge with their many years of riding trails to develop amazing products that we now expect from Razorback Technology, like their 3.0 Edition Infrared Belt Temperature Gauge:
Razorback Technology's patent pending infrared temperature sensor measures your belt's heat level to analyze and compare with data tables stored in Razorback's software memory. With this installed, you'll get alerts every time your belt gets a little too toasty.
What temperature should I be running at?
Your belt life will begin to suffer any time you get up to 210° F or higher, especially in the 220° range. The sweet spot you really want to run at is right around or below 200° F.
Why do belts break from overheating?
Overheating comes down to basic physics: Your belt will become stiff and brittle after it cools from overheating, and as a result it'll overheat even quicker the next time you run it.
This vicious pattern will spiral downward and run out of control until finally your belt breaks and the fun is over for a while. That's a lose-lose situation.
A cool belt equals:
Efficient clutching
Maximum horsepower delivery to the back wheels
Proper monitoring is being used
Overheated belts result from:
Misaligned clutches
Poorly tuned clutches
Wrong clutch weights
Worn out clutch rollers
Worn out clutch springs
Any one of these scenarios will usually result in excessive friction and belt slippage: aka a busted belt.
Of course, there are many more factors not listed here that could be the cause of belts overheating, but by investing in a Razorback Technology Belt Temperature Gauge you can monitor what's going on with your belt in real-time.
This is really important since it can literally take a couple quick seconds for things to go from bad to worse. Temperatures can really spike as you ride, especially when you're out in extreme heat conditions or desert climates that command constant belt temperature awareness.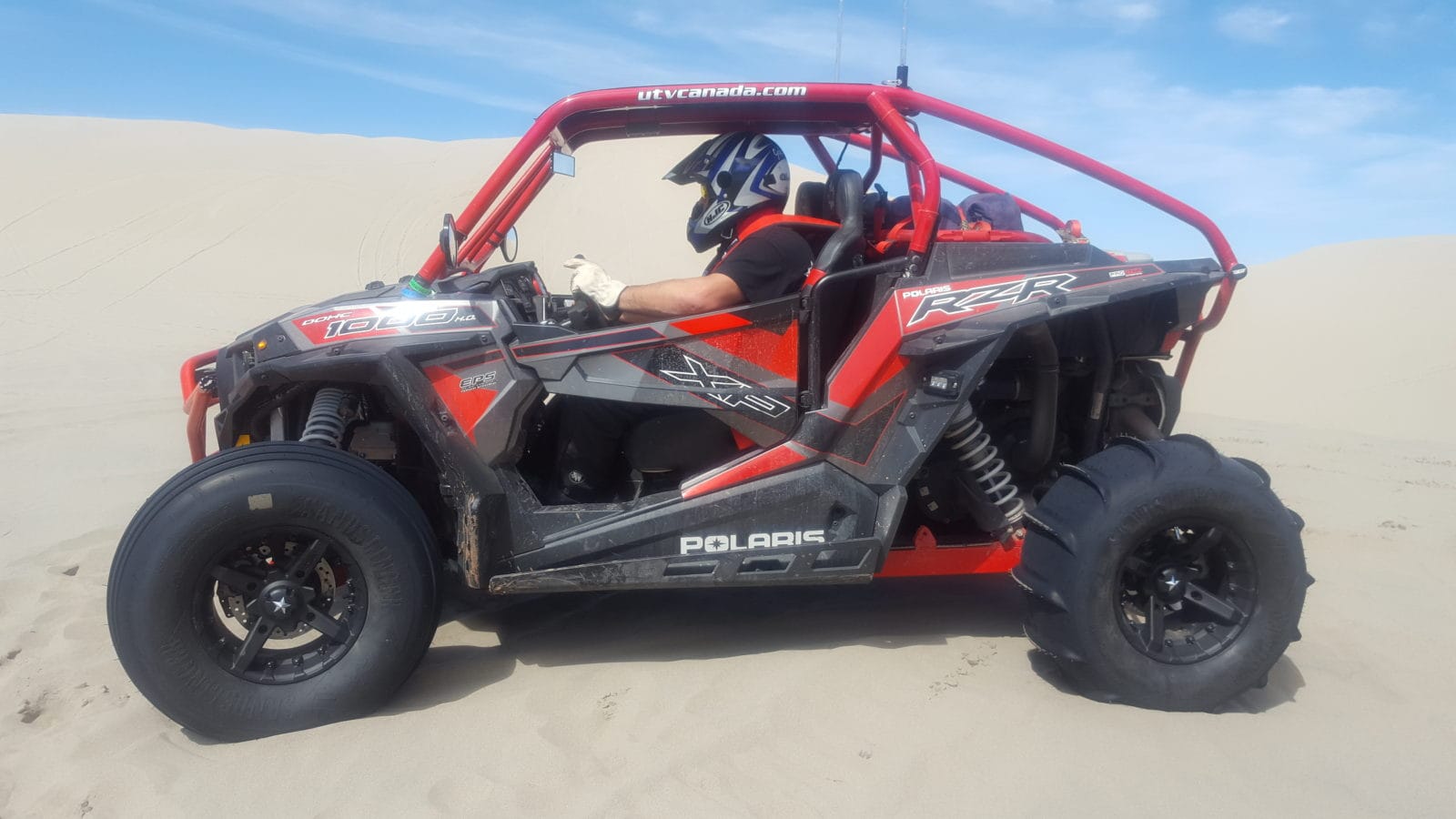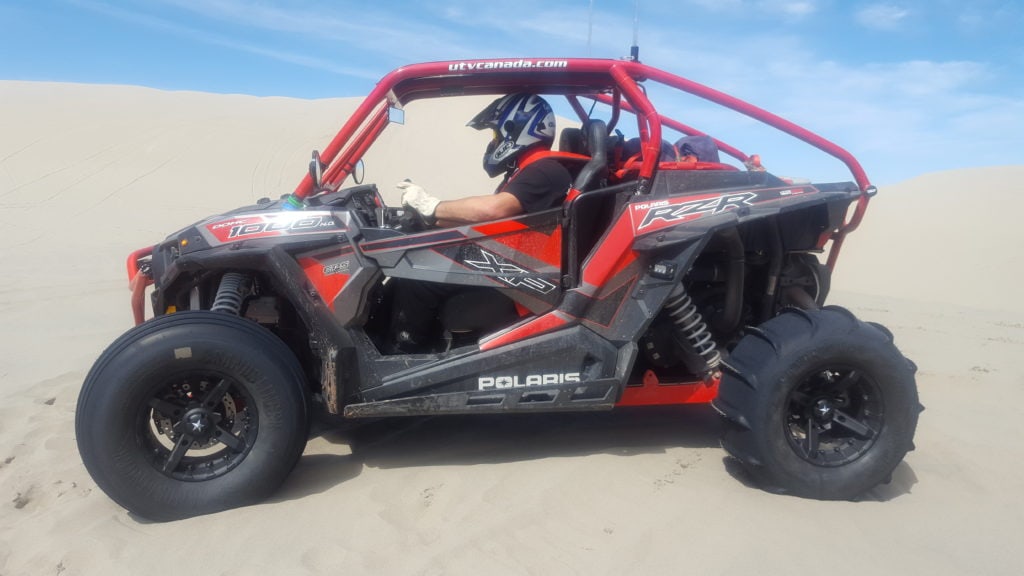 By keeping an eye on your belt's status you'll know when to back off a bit whenever its temperature spikes, just like this dune action at Choke Cherry Hill at St. Anthony Dunes:
The 3.0 Infrared Belt Temperature Gauge (the only belt temperature gauge on the market that uses infrared technology, by the way) uses real-time belt surface temperature as an indicator of the condition/efficiency of your belt so you can dial-in your machine and put the most power to the ground.
FEATURES:
Fits 2 1/16″ Gauge Clusters/Pods
Machined From Solid Aluminum Stock
Anti-Glare LCD Screen
Multi-Colour LED Temperature Alerts
Current, Average, and High Temperature Tracking
Waterproof Sensor
Waterproof Connections
Quick-Release Sensor Wiring Harness
Backed by a 1-Year Warranty
Installation is pretty straight forward, too. Check it out for yourself with this awesome Can-Am X3 install demo by SXS Blog:
By riding with a Razorback Technology Infrared Belt Temperature Gauge, you'll be able to lengthen the life of your belts by avoiding damaging temperatures that essentially "bake" hours and miles off your belts.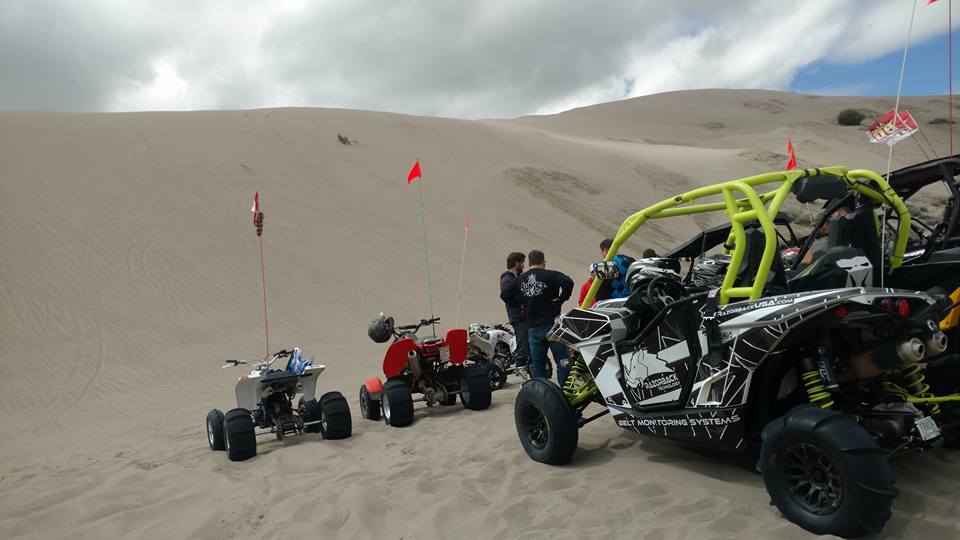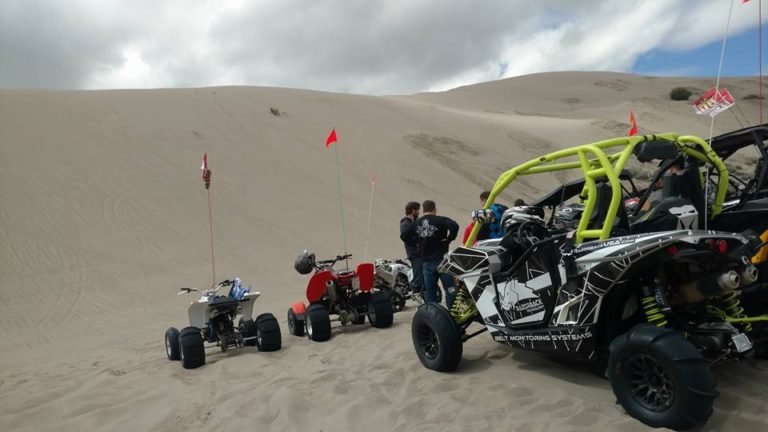 And like Razorback says:
Once you ride with Razorback Technology and discover the reliability and confidence you'll gain on your sled or UTV, you'll never want to ride without us again.
---
HAVE YOU SIGNED UP TO GET OUR E-NEWSLETTERS, YET?
It's super easy to do and you'll be the first to hear about sales, promotions, upcoming events, more great blog posts like this, plus so much more.
We call it our UTV Canada Ride Tribe and we'd love for you to join hundreds of other riders who have already signed up, too!