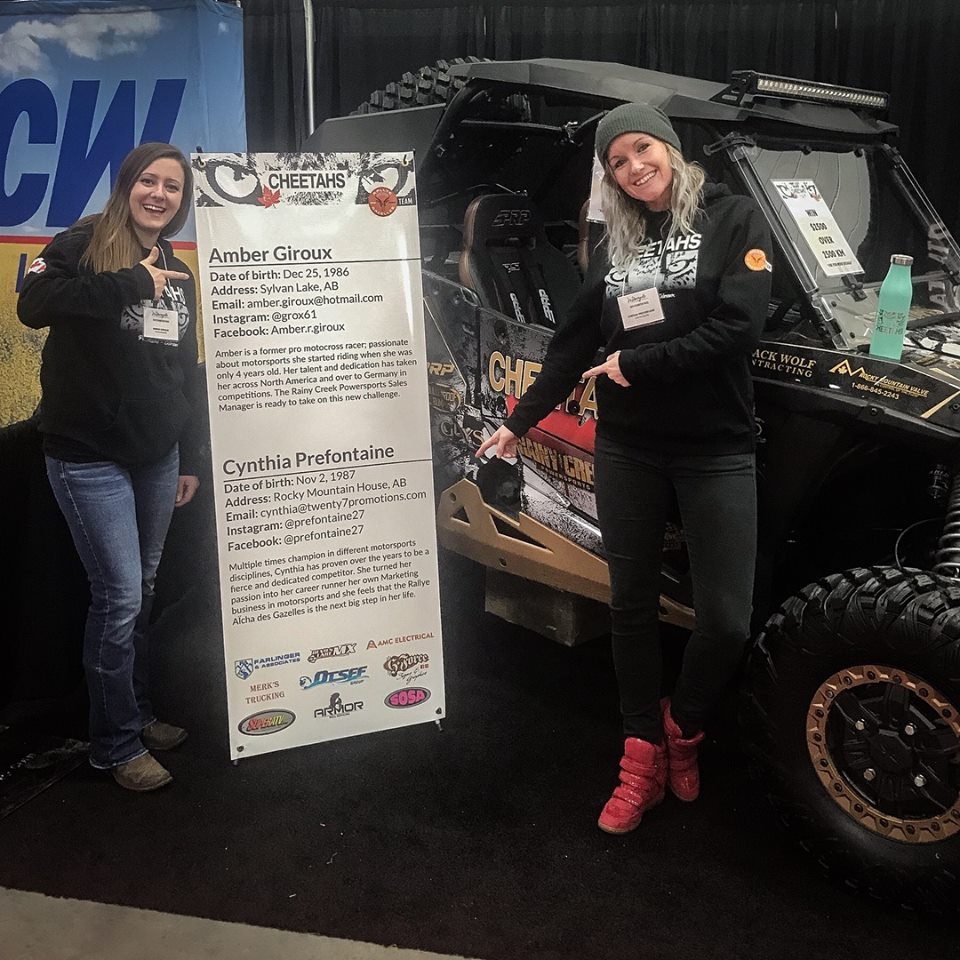 The Race of A Lifetime
Rally of the Gazelles, or Rallye Aicha des Gazelles du Maroc, takes place across the Sahara Desert in Morocco.  It's the toughest, all-female (sorry boys) event on earth.  This spring two former pro-racers from central Alberta will be among the competitors.  Cynthia Prefontaine and Amber Giroux, who like to push the limits and live on the edge, are favorites to win the race in their first ever Side by Side event.
9 days, 2500 km, all off-road, all desert. But there's a catch – no GPS. Racers only get a compass, a navigational plotter & maps from the 1950's to plot their route. It's an old-school twist that puts this modern day race in a category all its own. It's the Amazing Race for Side by Sides.
Their friends and family think they're completely nuts, but stand behind them 110%. "What better pair to take on this completely insane challenge?" says Amber.
Cynthia Prefontaine
Cynthia started racing ATV motocross at the age of 15, which is considerably old in this industry. She grew up in Quebec and was watching the Montreal Supercross in 2003 and thought 'Wow, this is what I want to do!' She raced for 15 years and only recently decided to retire ATV racing and try her hand in a UTV.
Amber Giroux
Amber was riding dirtbikes at the age of 4. Her dad was a motocross racer and got the whole family into riding at a young age. But sitting on the sidelines and the occasional family ride wasn't going to be enough for Amber – she wanted more. And so began her career in racing.
Now this duo is preparing for the ride of a lifetime.
Rally of The Gazelles
The Rally of the Gazelles is a return to the roots of adventure. It's about old-school navigation, not about speed. In fact the goal is to reach a series of pre-defined check points while driving the shortest distance.
Every morning at 4:00 am the Gazelles, as the racers are known, are given the geographic coordinates for the day's checkpoints. They have the freedom to plot their own route – they can go around an obstacle or over it depending on what they feel works best with their strategy. The winning team is the one that drives the least number of kilometers while finding the most checkpoints.
Cynthia heard about the Rally of the Gazelle's years ago while living in Quebec. She thought to herself 'This is absolutely crazy! Who would want to do such a thing?' But with so many years of racing behind her she began looking for the next big challenge – this event seemed to be the perfect fit.
Now she just needed a partner.
Teamwork Makes The Dream Work
"You know sometimes things in life just align when it's the right moment? That's exactly what happened. I met Amber a few years ago and got to know her and her racing background and it just clicked." Cynthia says, on how she chose Amber.
Even choosing who was going to do what was easy. Cynthia is doing the driving as she has the most experience racing on 4 wheels. Amber is very organized and on top of everything, so it made sense for her to do the navigation.
Turning Challenges Into Opportunity
The pair's biggest challenge has been raising the funds necessary to make this race happen. They need between $50-60K and have been able to raise $35K to date. Raising this much money is not easy, but they have had a tremendous amount of support so far and hope to keep the momentum going.
A lot of planning and preparation has gone into this event, including arrangements to ship their Polaris RZR XP 1000 Rock and Trail Edition over to Morocco. The crate has been reserved and the machine gets loaded on the boat in January.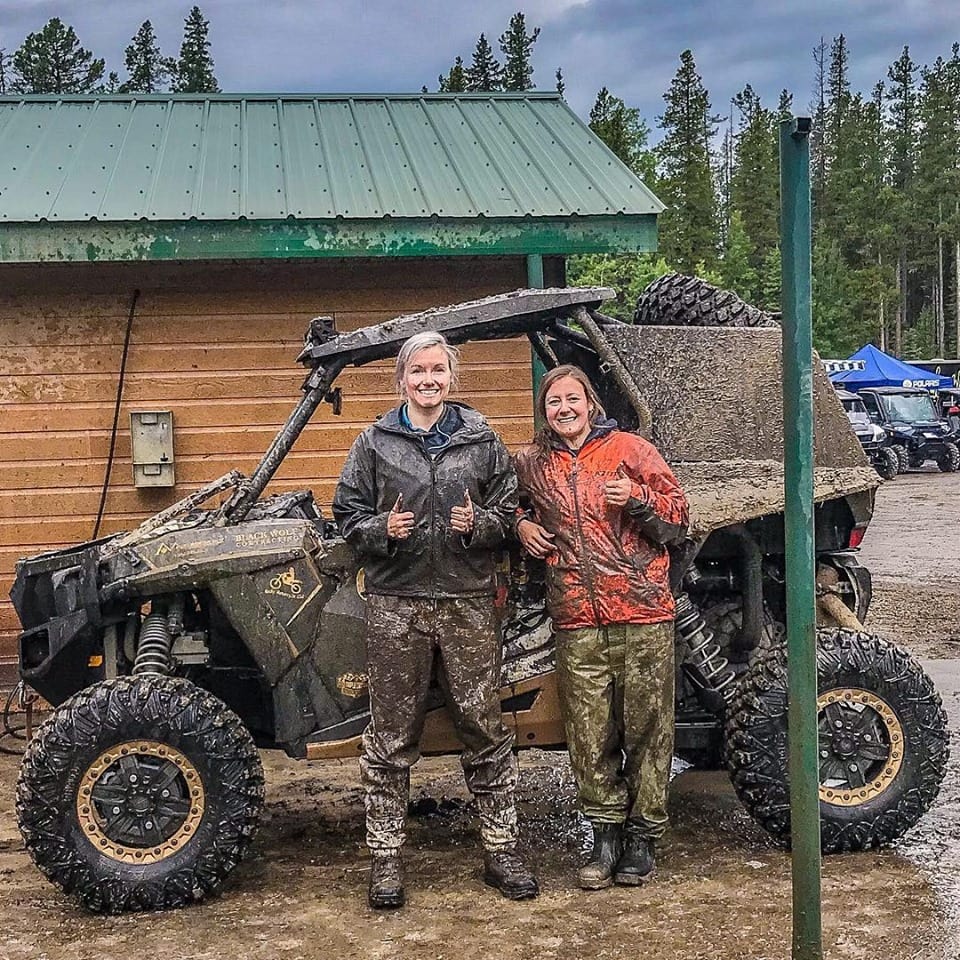 Before The Big Day
Amber and Cynthia are working on getting ready for the adventure. They are spending a lot of time together just getting to know each other. "Being stuck with someone for a month long adventure, you really want to know that you will be able to handle each other's company." says Cynthia. They have been reading and researching – improving their navigational skills, checking out the terrain, and making sure everything is in operating condition. Not to mention putting together an extensive list of what they need to bring with them – everything from hair ties, to unit parts, to tools.
Both have always done their own mechanical work on their machines, so they're prepared for any mishaps that happen on the trail. They never leave home without duct tape, wire, zip ties, lighter, crescent wrench, & ratchet straps.
Looking to the Future
Amber and Cynthia are definitely adventure seekers and know once this race is over they will be lining up new adventures to take. After participating in the Rally of the Gazelles no challenge will be too big for them. It will be a huge accomplishment and an item to tick off on their bucket list.
This race has competitors ranging in age from 18-71, from all over the world, with all kinds of backgrounds and skill levels. It's inspirational.
The Racing Cheetah's are the first team from Western Canada to ever compete in this event. They're hoping to pave the way for future Gazelles and get more Canadian teams participating. The pair also hopes to offer navigational courses sanctioned by the Rally of the Gazelles, because there is nothing like that currently being offered here.
No Regrets
When asked what advice they would give to someone inspired by their story, who aspires to do this race one day, Cynthia said "Do it! You will push your limit beyond what you never thought was possible. They say you only live once, and once is enough if you do it right. Check off that to-do list as much as possible." Amber's advice, "Show the world what you are made of. As Susan Fales-Hills says 'If you're too comfortable, it's time to move on. Terrified of what's next, you're on the right track.'"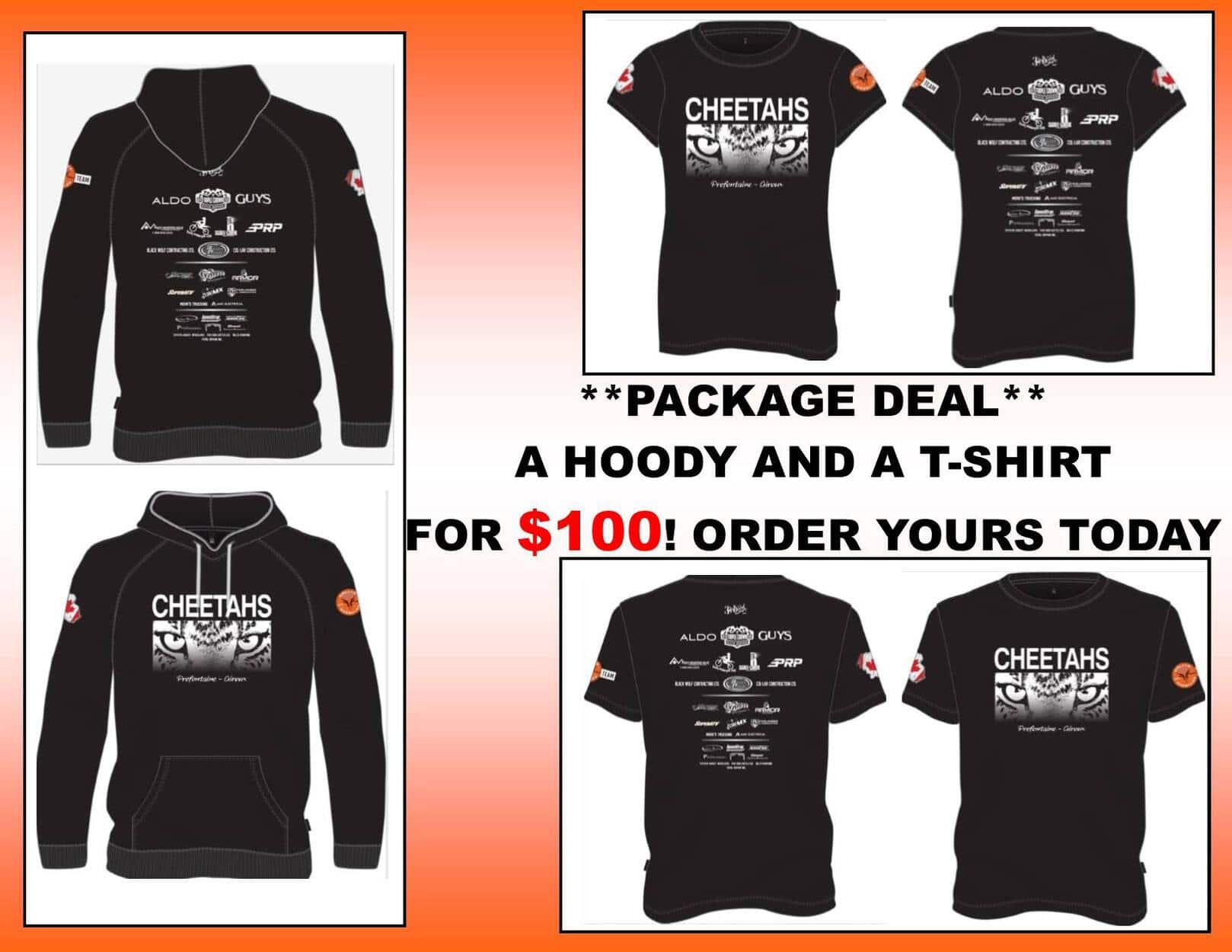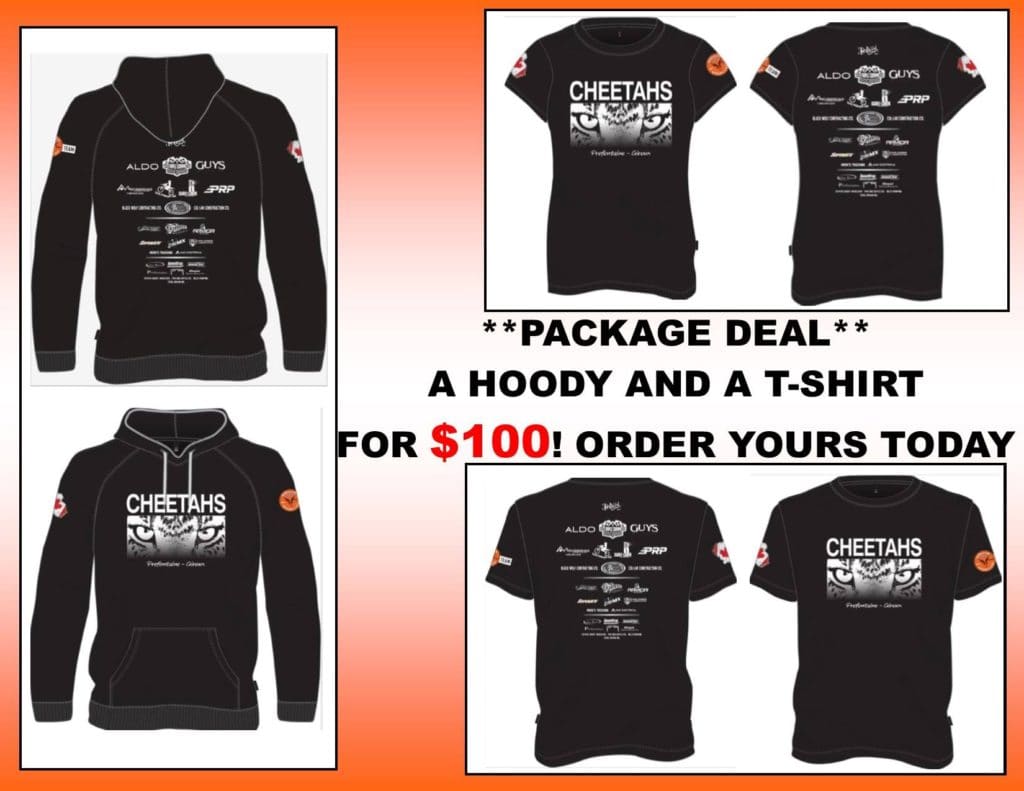 It's an exciting adventure for our two local riders. There are many ways you can get involved and help them reach their goal. They are selling hoodies, t-shirts & laynards, as well as raffling $2500 cash at $5/ticket to fundraise. Different sponsorship packages with receipt are available too.
For more details on how you can help, or to just follow their journey, you can check them out on Facebook, or follow them on Instagram: Amber @Grox61 and Cynthia @Prefontaine27 , or go to Rally of the Gazelles website.
---
HAVE YOU SIGNED UP TO GET OUR E-NEWSLETTERS, YET?
It's super easy to do and you'll be the first to hear about sales, promotions, upcoming events, more great blog posts like this, plus so much more.
We call it our UTV Canada Ride Tribe and we'd love for you to join hundreds of other riders who have already signed up, too!