PRP Seats didn't spend over 20 years perfecting Aftermarket Seating and accessories for UTVs and off-road vehicles so they wouldn't get recognized as a world-wide industry leader.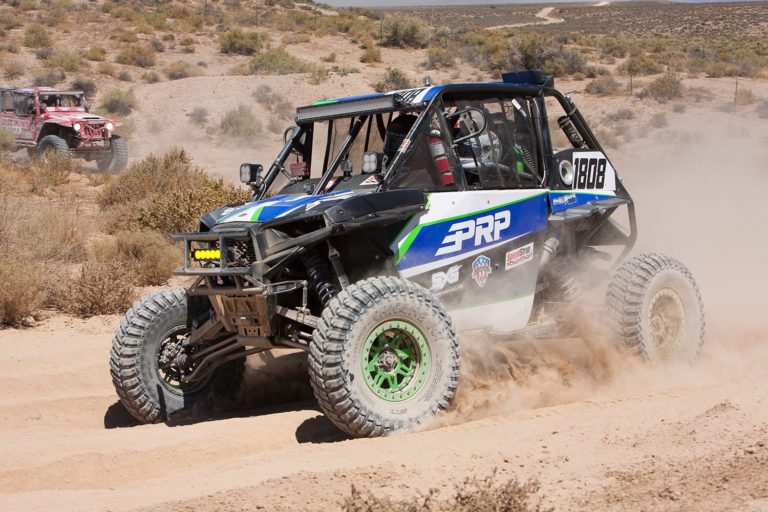 PRP Seats' Founder and CEO Aaron Wedeking, whose company is based in Temecula, California, has done just that. He understands why off-road enthusiasts love living their lives outdoors:
It's all about getting far away from the concrete jungle and finding fresh air and wind-in-your-face freedom.
In fact, PRP Seats' mission is to manufacture good times because like UTV Canada, we want you to experience your best ride, and part of that is being comfortable inside your Side x Side.
Aaron founded the company in 1997 with the goal of making a better seat for a rapidly growing hobby sport. And not just any seat:
The Suspension Seat.
Comfort is crucial to enjoying your best ride and PRP Seat's custom suspension seating has been the game-changer the UTV world desperately needed. Before the suspension seat, riders suffered from aching backs and body pains after a long day on the trail.
With suspension seating, riders can benefit from having the liner suspended between the steel frame of the seat. As you move up and down, the liner nestles your weight and prevents your body from constantly hitting against hard surfaces giving you the necessary comfort to fully enjoy your riding experience.
PRP Seats has your bench seating needs covered, too, with more smart seat engineering for their 50/50 Bench Seat design.
The 50/50 Bench Seat lets you remove each bucket individually for easy cleaning and maneuverability when you need to get around the inside of your machine.
Check out this quick clip from UTV Planet Magazine that puts the spotlight on PRP Seats:
There's another reason that makes PRP Seats so globally popular:
Customers can customize their seats from over 70 different colour and fabric options, plus they can add in:
Seating warmers
Pockets
Adjustable lumbar support
Integrated water pack
And more
AND they can turn it all around and ship it out within 2-3 weeks…impressive, no?
It's for reasons like these that we knew PRP Seats was going to be a real game-changer for our customers and UTV Canada became the exclusive Canadian provider of PRP Seats.
PRP Seats doesn't just specialize in seats, they also offer amazing products for your Side x Side, like:
Doors
Door bags with knee pads
Cargo Bags
Harnesses
And more great accessories
Door Bags with Knee Pads
Sore backs aren't the only aching issue, as most of us know. Knees also feel the after-effects of helplessly smashing against the door as a result of no real protection from the bumps on the trail.
PRP Seats went ahead and perfected that corner of the market with their door pads that were taken kindly by the off-road community. Door pads with storage, even!
Cargo Bags
And speaking of storage, PRP Seats also makes widely popular storage bags of different sizes and varieties that easily bolt to different points of your Side by Side, depending on the make and model.
It's no big secret that UTVs are notorious for lack of cargo space, so designing storage bags only makes sense. They can hold:
Phones, rags, sunglasses, and anything that fits, really. Plus, they keep everything within reach, too.
Harnesses
Whether you're racing or joy-riding, a harness is a must and one that is easy to use is even better.
PRP Seats' most popular harness, the 4-Point Harness, has sewn in pads for comfort, all black hardware for cool styling, and quick adjusters on the shoulders that definitely come in handy when you're in a pinch.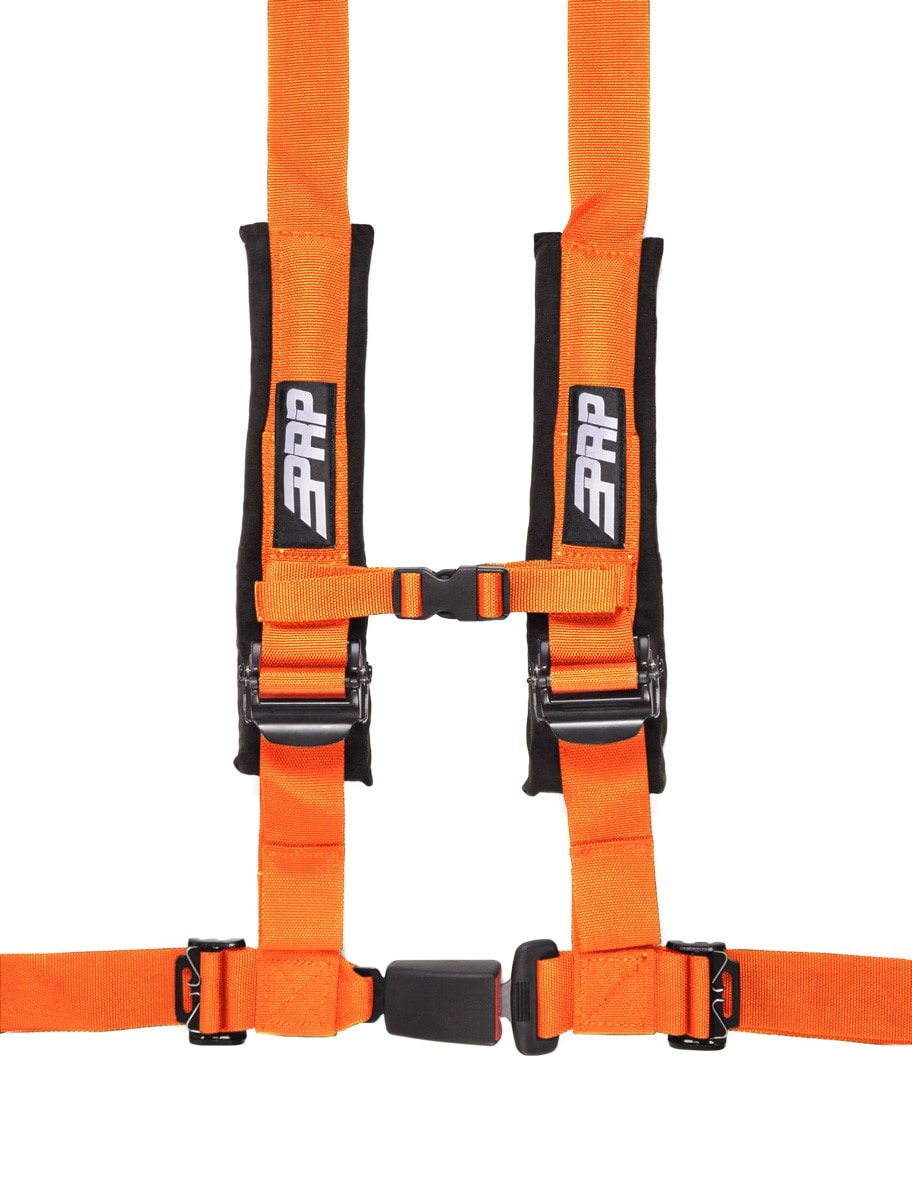 But what really makes the 4-Point Harness so popular is how easy it is to slide in and out of your ride with the automotive-style latch on the lap belt.
Just click in and click out of your seating as you please.
Want to see more from PRP Seats? We put them all together in one easy spot.
UTV Canada. Your best ride. Experience it!
---
HAVE YOU SIGNED UP TO GET OUR E-NEWSLETTERS, YET?
It's super easy to do and you'll be the first to hear about sales, promotions, upcoming events, more great blog posts like this, plus so much more.
We call it our UTV Canada Ride Tribe and we'd love for you to join hundreds of other riders who have already signed up, too!