by Stacy Nehring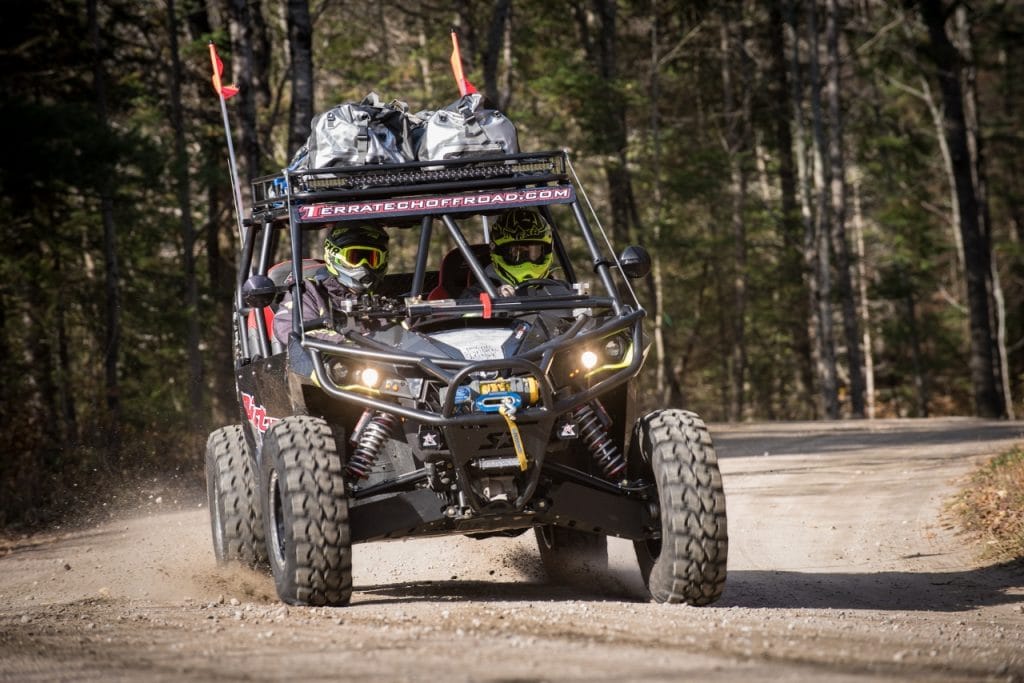 We at UTV Canada have many discussions about our industry and what would be a game changer for us. Like many enthusiasts we have always dreamed of driving to work in one of our demo Side-By-Sides. Let's be honest, who wouldn't want to cruise to DQ for a Strawberry Sundae or down mainstreet in their done up, tricked out RZR, Commander or other UTV. Well that dream may have come just a little closer to reality. Almost half of the United States have laws allowing the street legalization of UTVs and ATVs, with most states allowing each individual county or town to set their own standards. Last year in some parts of Ontario, legislation was passed to allow UTV's on the road. The dealer said that he put his truck away in the spring and drives his Wildcat Trail as his every day vehicle. He also stated that his Side-By-Side business increased immensely, and let's be honest who couldn't use a boost in sales right now? Not only did it increase his sales on the units, but also on the accessories. Every unit would need a signal light kit, horn kit and DOT tires at a minimum to be street legal. That could be an increase of $1500 in accessories for every street legal UTV. It's a win win situation for everyone involved, including the municipality which would allow this. I think it would be a huge increase in tourism dollars for that area, and could possibly be a motivator for some people to move there. Every time we turn around we hear of the government restricting riding in various areas around the country. Making OHVs street legal would allow us to take back some of that loss and give us the ability to continually enjoy our sport.
Now that legislation has been passed in Canada it should be easier to duplicate in other provinces. It is possible that there are other areas in Canada that are currently working on this as we speak. My research shows that Quebec has a few areas they are testing this legislation on. So let's work together on this and let's stop reinventing the wheel. We at UTV Canada want to be involved and help this process as much as we can. If you know of a group that is currently working towards making OHVs street legal please share that information with us so we can promote and get the word out. Feel free to email me with any information you have regarding this. And definitely let me know if something is happening in your area; what you are doing and what hurdles you and your riding group are facing.  Let's get out there and make some change!
NorthernOntario.travel posted an article on the changes that have been seen in their province since Ontario street legalized SxSs last year.  You can read the article here.
---
HAVE YOU SIGNED UP TO GET OUR E-NEWSLETTERS, YET?
It's super easy to do and you'll be the first to hear about sales, promotions, upcoming events, more great blog posts like this, plus so much more.
We call it our UTV Canada Ride Tribe and we'd love for you to join hundreds of other riders who have already signed up, too!