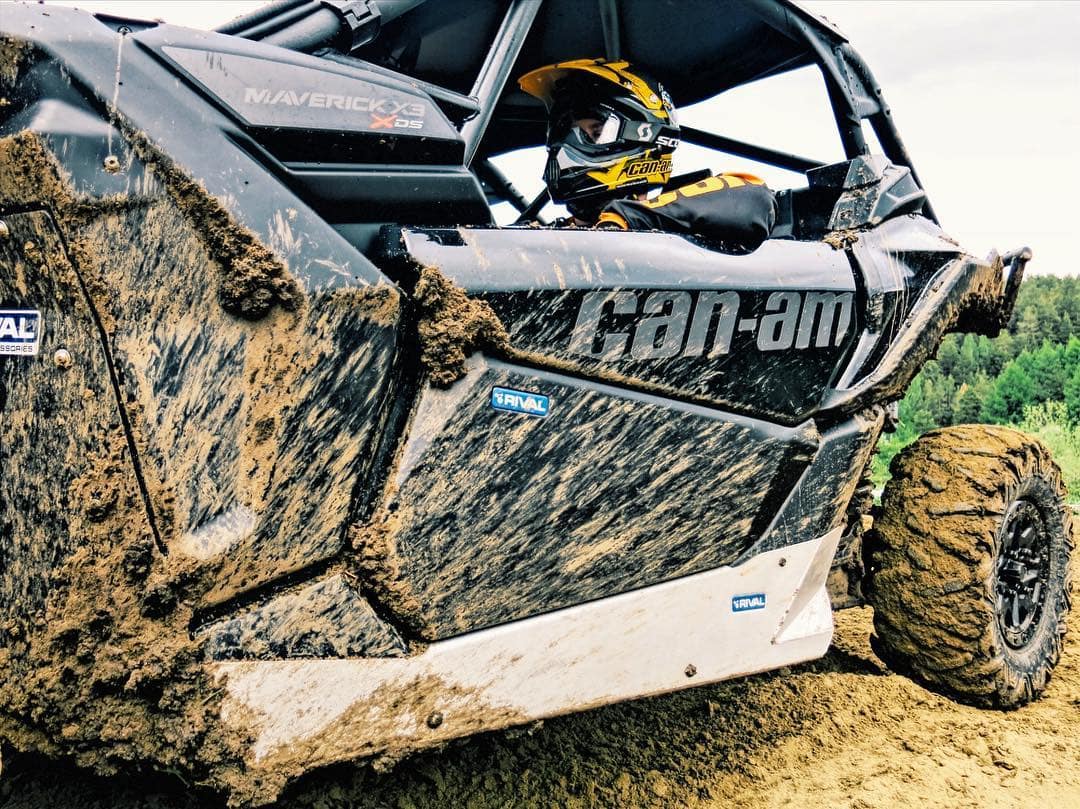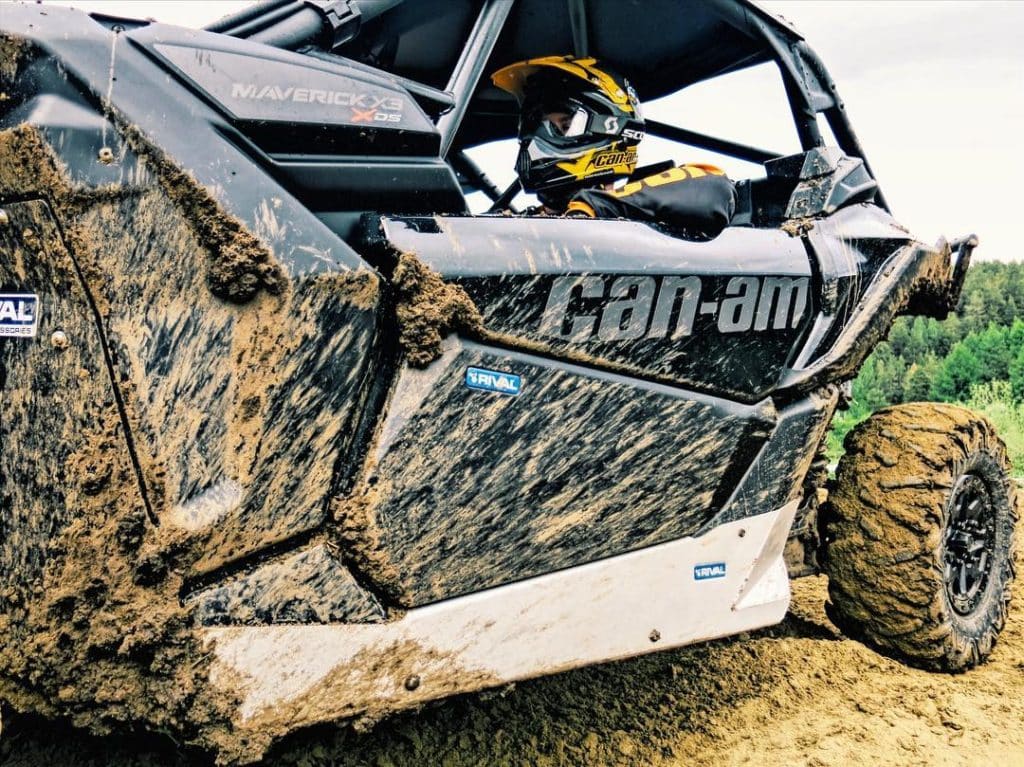 Doors can make or break your machine. You want a door that looks sick, but has a lot of great features. RIVAL Powersports has a door to tick all your boxes.
RIVAL's Aluminum Door
RIVAL manufactures their doors from aluminum – a folded alloy skin with a steel frame for strength and style. This gives you strong performance doors that are lightweight.
RIVAL put a lot of thought into their door design to solve some of the biggest complaints riders have with UTV doors in general.
They wanted a door that was comparable to big-name brands but responded to the issues riders experienced; at an affordable price. They had a big job ahead of them.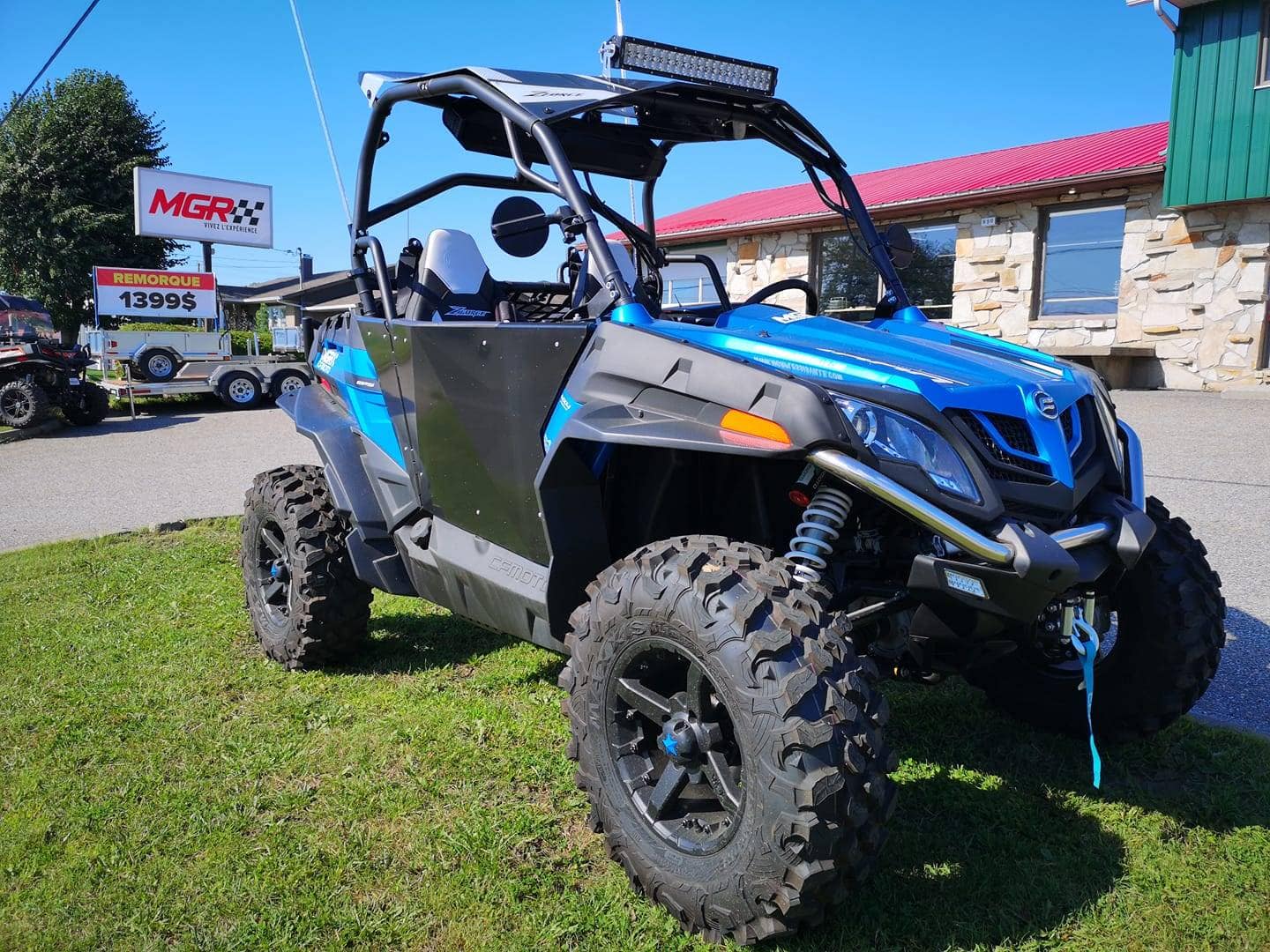 They focused on building innovative door kits that offer you the best value for your dollar.
The result: a kick-ass door, with 4 differentiating features that set it apart from other doors on the market. At a price that won't make your jaw drop.
What makes the Rival Door different?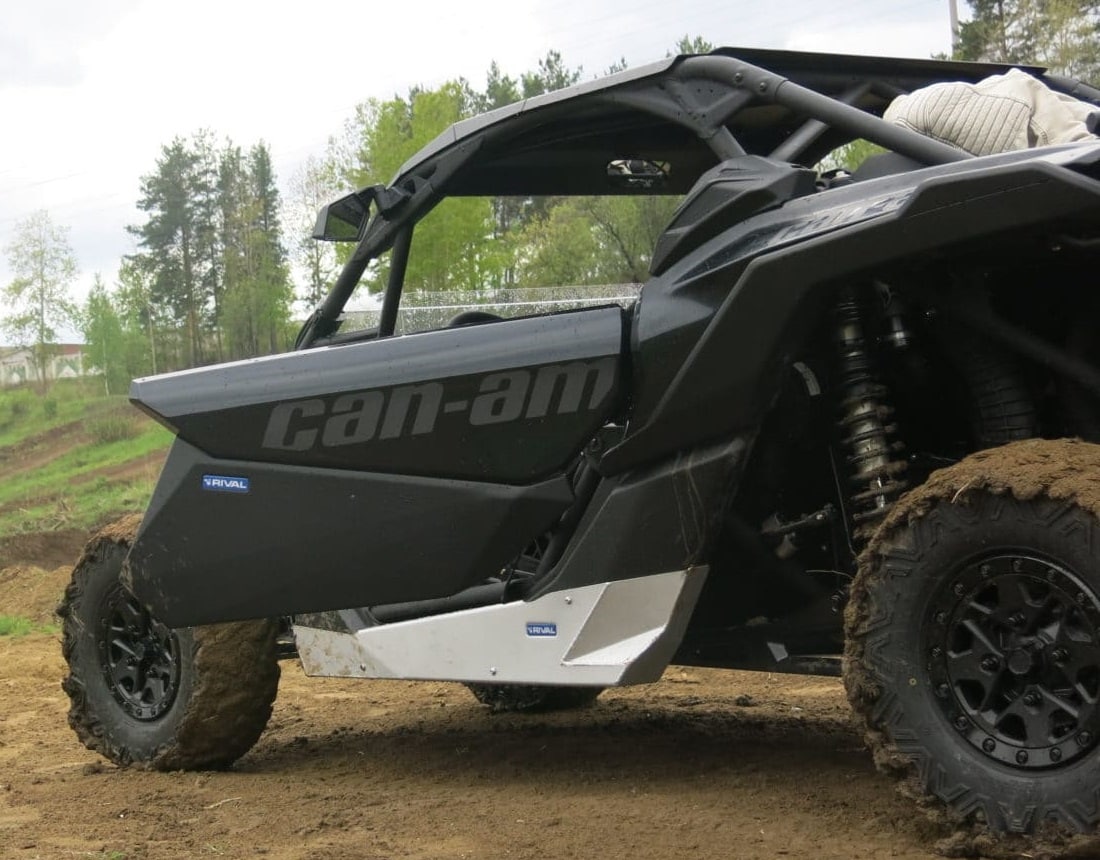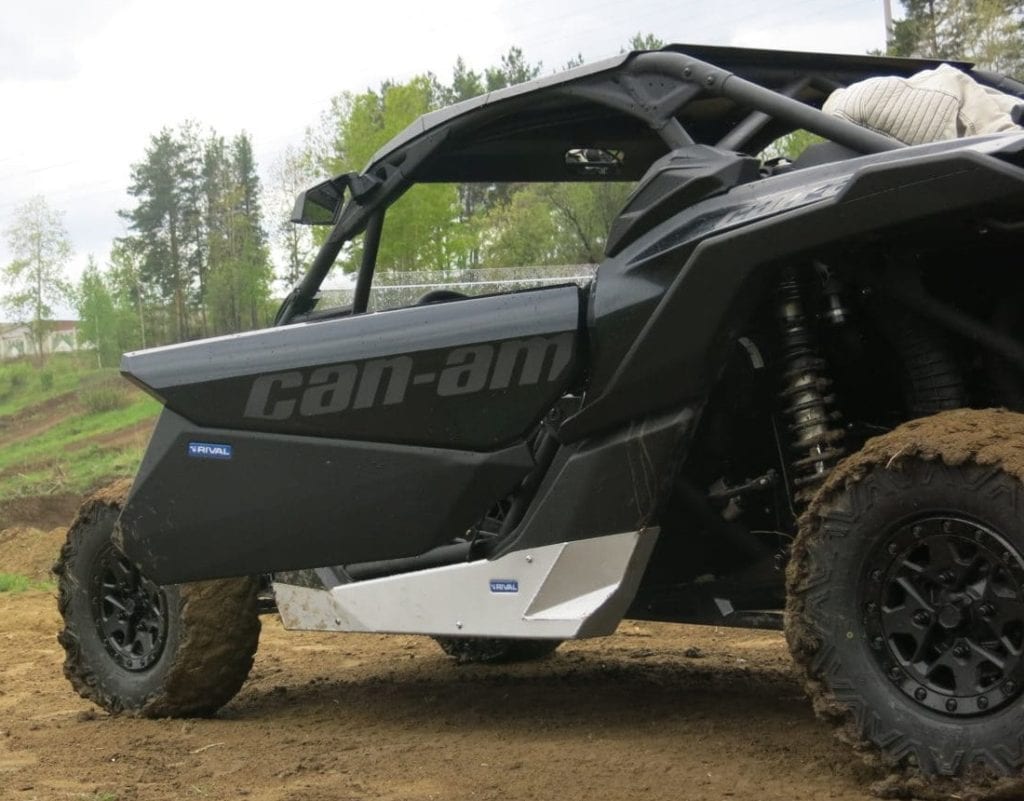 ONE. Opening Door Limiter
These doors can't open at 180°. RIVAL installed an opening door limiter on their doors so you can't hit your own machine with a swinging door – it's physically impossible.
TWO. Rethinking the Latch
Next RIVAL looked at the weak points in most doors – latches and hinges – and chose heavy-duty options for ease of use and longevity.
They included a heavy-duty automotive latch. But instead of putting the latch on the inside of the door, halfway down, they installed their latch on the top inside edge. This allows you to open your doors and get in and out easier – especially if you have a lift on your machine.
THREE. Heavy Duty Hinges
RIVAL also used heavy-duty hinges on their doors. Time and overuse will cause the hinges on your doors to wear down causing the door to droop, making it difficult to latch over time. When this happens, riders have to lift the door up and down slightly to get a proper latch.
RIVAL doors have been designed with specialty hinges to ensure a proper latch every time.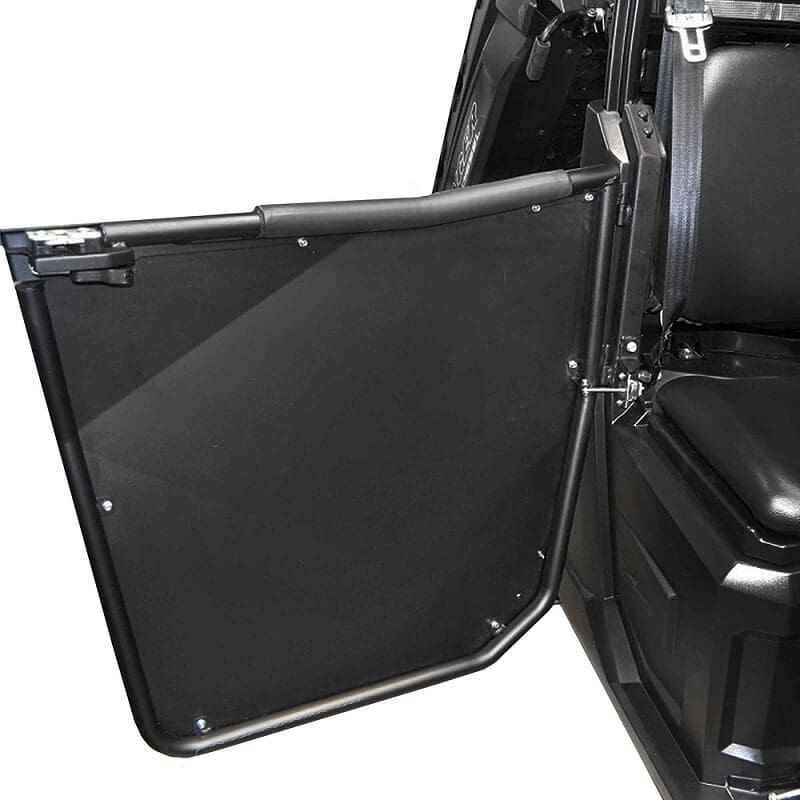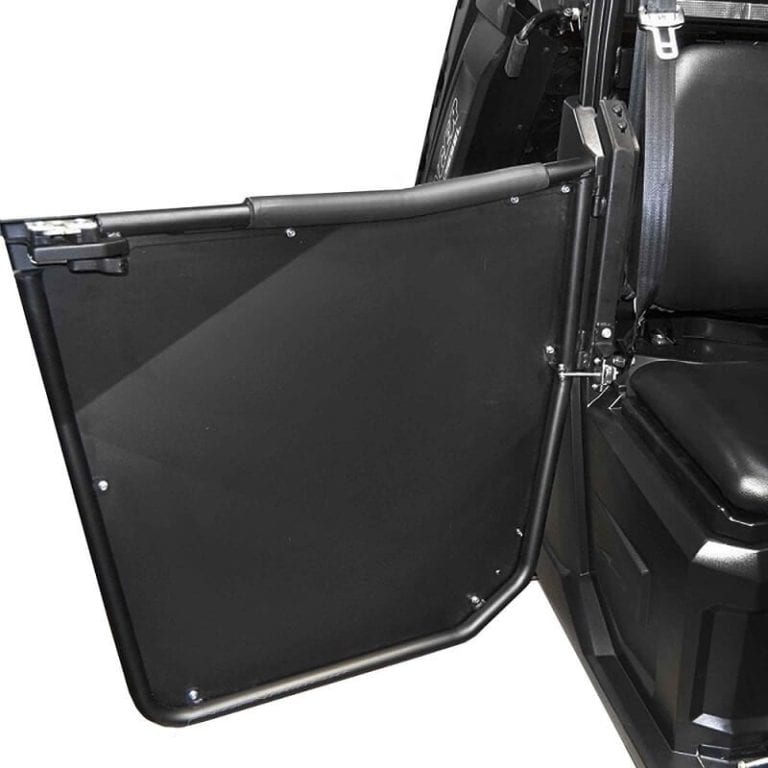 FOUR. Comfortable Esthetics
The focus was to make a strong door that eliminated the major problems of a lot of the doors on the market. But they didn't stop there. They also wanted to add some esthetic features for the comforts of the ride.
Not only is the RIVAL door great looking, but they added a soft armrest to allow the rider to have a more enjoyable riding experience. It's not armchair comfortable, but it's a heck of a lot better than no padding at all.
Get Your Foot in the Rival Door
With a door offering you this many features, and the best value for your dollar too, there's no excuse not to get your foot in the RIVAL door.
UTV Canada offers a huge selection of RIVAL product including RIVAL doors. Check out our website to find out more.
---
HAVE YOU SIGNED UP TO GET OUR E-NEWSLETTERS, YET?
It's super easy to do and you'll be the first to hear about sales, promotions, upcoming events, more great blog posts like this, plus so much more.
We call it our UTV Canada Ride Tribe and we'd love for you to join hundreds of other riders who have already signed up, too!