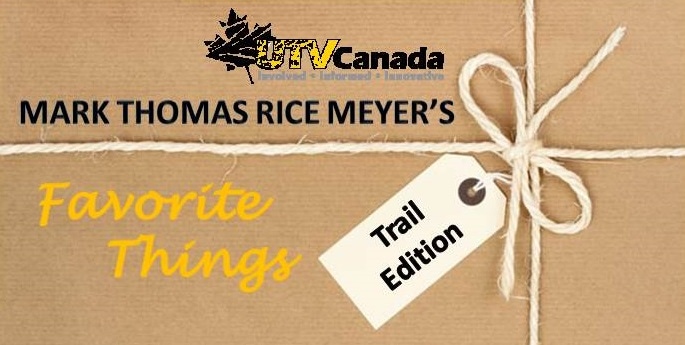 Twas the month of December
The weather so frigid.
No time to go riding
Mark was starting to fidget.
He was dreaming of riding
And after market accessories.
Which ones were the best?
Which ones were necessities?
When up in his mind the wheels started turning.
He was thinking of all the accessories with yearning.
He is fast and aggressive, quite hard on his RZR.
His accessories must match his competitive behaviour.
Axia Alloys, EFX, Wicked Bilt, PRP,
DragonFire, Race-Driven, Warthog ATV.
SSV Works, S3 Power Sports, and Coolant from Evans,
MSA and MudBusters and Energy Suspension.
Going right to the top, to these A-list suppliers,
He made up a list of accessories he requires.
Six products he's wishing old Santy Claus brings.
Six of Mark Thomas Rice Meyer's Favorite Side x Side Things!
___________________________________
There are so many aftermarket accessories available for your Side x Side that it is sometimes overwhelming.  And most of them are not cheap. So how do you know which product is the best?  What will stand up to the terrain?  Which ones are worth spending that extra money on? I sat down with Mark Thomas Rice Meyer, an avid rider and very aggressive racer, who knows his stuff and asked him for his accessory wish list.
Mark Thomas Rice Meyer's Favorite Things: Trail Edition
6. Super ATV ECU Reflash Performance Tuning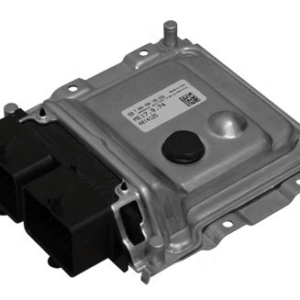 Why: Better overall performance, eliminates torque sensors, perfected engine timing, lowered radiator fan engagement temp, raised engine rev limiter, and depending on model up to 24 added hp over stock. Available for several popular model UTV's with huge performance gains. (Call for more info)
5. SSV Works RZR XP1K Overhead 4 Speaker System with Bluetooth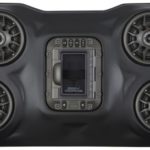 Why: Easy install , bomb proof design with all UTV riding conditions considered, enough power to be heard over motor and through your helmet, lots of add on options if you want to add to the sound system, Bluetooth. (Part# SSV-WP3-RZ304A)
4. MSAF1 Bead Lock Rim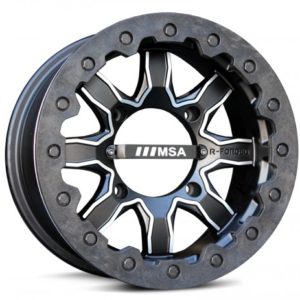 Why: Much tougher build than a stock rim, added reliability with the outer bead locked less chance of flats on the trail, added offset makes for better cornering, cross member centre cap makes for easy axle changing (allows you to remove one bolt to access the castle nut for axle removal). Gives your machine a customized look. (Part# CC-F1)
3. Trail Armor RZR XP1K UHMW Skid Plate

Why: Protect your investment from trail obstacles, glides over rocks without binding like aluminum does, does not dent like aluminum, extreme kick out flares are great for side protection and great for pivoting around trees in tight trail sections. (For more skid Trail Armor Skid Plates refer here)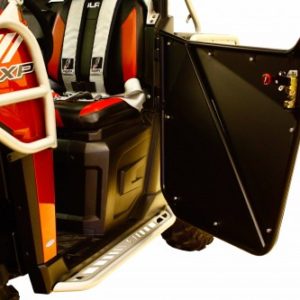 Why: Best fitting door, protects from trail debris mud and branches. Awesome latching system, looks as good as it works. Overall toughest built door I have seen on the market. (Part# DFR-07-1900)
1. PRP Seats GT SE Seat with On/Off Heater

Why: Added containment and comfort, the fact that they are a suspension seat doesn't just cushion the trail feedback it soaks it up, much safer pass-through slots for 4 point harnesses keep harness straps snug on your chest, and it includes a heated seat option. (For comparable seats : Part# PRP-A58)
Stay tuned for Part 2 next week.  Mark's Favorite Things: Race Edition!
---
HAVE YOU SIGNED UP TO GET OUR E-NEWSLETTERS, YET?
It's super easy to do and you'll be the first to hear about sales, promotions, upcoming events, more great blog posts like this, plus so much more.
We call it our UTV Canada Ride Tribe and we'd love for you to join hundreds of other riders who have already signed up, too!