by Mark Meyer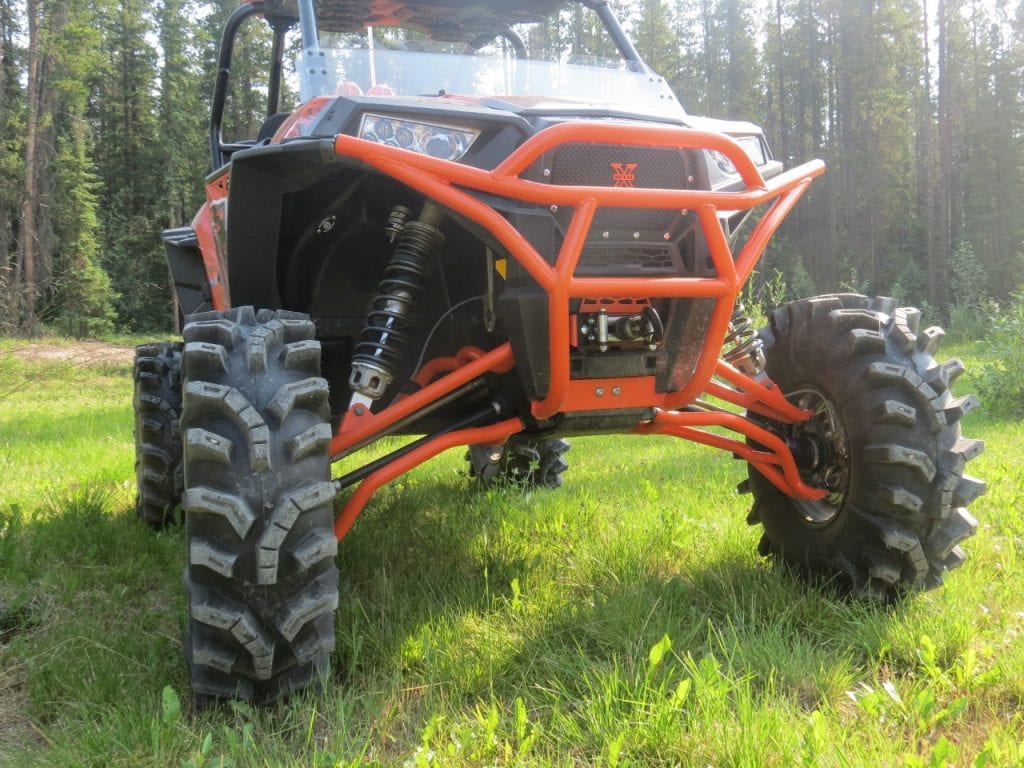 Maintenance is a huge part of our sport believe it or not!  The rider that inspects their machine for worn out components is going to save their machine from an untimely break down and severe wear on vital components.
The average rowdy rider will tend to get side ways and pound their machine into turns, yes this feels amazing in the driver seat, but your machine may not be as happy about your chosen style of abusive driving!
All you rowdy riders out there need to grab a floor jack and inspect each corner with the "jiggle technique" which will reveal any play in your a-arm bushings, the tube  bushings,  hub and worn wheel bearings. Basically the "jiggle technique" is exactly what it sounds like: shake to reveal any parts with "play" in them.  Parts with "play" are worn out and will be harmful to other components that rely on the integrity of those bushings.  Imagine if your bushings are worn out…I would compare it to trying to run on foot with a sprained ankle.  Running on worn out parts, like bushings, will only result in hard miles on other vital parts that will result in much higher repair costs.
Preventative maintenance is not only vital to having a rock star ride next time you're out on the trails, but will also save you some serious dollars in the long run.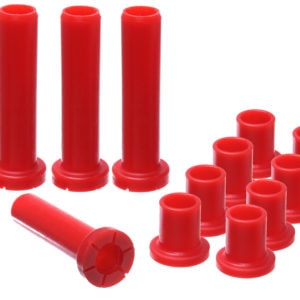 UTV Canada continues to search for new product all the time and one of the things we have been focusing on lately is just those maintenance parts I'm talking about.
In addition to All Balls OEM grade replacement suspension components that we currently stock, we have just brought on several new suppliers for upgraded bushings and front end components.
We are pleased to be working now with Energy Suspension who offers upgraded bushings of all kinds for the Polaris RZRs, Rangers and some ATVs. Energy Suspension is huge in the high performance vehicle market, and is now bringing their expertise to the Off-road market . With their innovative experience, Energy Suspension is the world leader in Polyurethane since 1983! Their  HYPER-FLEXTM POWERSPORTS POLYURETHANE is a stiffer, tougher product, but allows enough flexibility to retain the impact absorbing properties of this style of tube bushing.  This product will outlast the stock stuff and comes in a kit that is reasonably priced when compared to stock replacements.
The OEM manufacturers sell their bushings individually, but in my experience, completing this maintenance job will give you max longevity when all bushings are replaced during the same maintenance interval.  Mixing new bushings with old ones will wear out the new bushings much, much faster.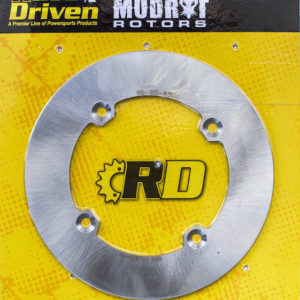 While you have your ride up on a jack checking bushings and bearings, check out those rubber CV boots for wear and tear. We all know a worn out or torn boot spells trouble for the CV joint.
How about your brake pads and rotors, how do they look?
We are pleased to introduce to you Race Driven Inc. who are manufacturing economically priced replacement parts for most UTV's and ATV's.
All of Race Driven ATV/UTV Brake Pads are made out of their exclusive Severe Duty Sintered Metal material guaranteed to last as long, or longer than EBC's.
If you are doing lots of mud riding we know you are chewing up brake pads especially on those big RZRs. In addition to a full slate of replacement rotors, Race Driven has a new rotor called the MudRat that are designed especially for you guys that live for the mud.
The MudRat Rotor is a solid rotor design which keeps mud and other abrasive materials from filling in the vent holes and prematurely wearing your brake pads and potentially damaging conventional rotors.
Race-Driven found with numerous models, especially Can-Am Gen 2, that are driven in harsh mud conditions, the stock brake pads they come with do not hold up due to the continued wear from trapped abrasive materials.  All of Race Driven rotors are made out of Stainless Steel. Combine the MudRat Rotor with the Race-Driven Severe Duty Sintered Brake pads and hit the mud with confidence!
Another one of the great products that we are stocking of Race Driven's product lines is replacement McPherson struts for all the older ATVs. Do NOT buy another OEM replacement strut till you check out what we have to offer you and do yourself and your wallet a huge  favour by asking your Dealer for replacement CV boots, brake pads, rotors and struts by Race Driven.
UTV Canada isn't just about cool accessories.  As you can see by my introduction of these two great manufacturers we are diversifying our product lines to be your complete supplier of maintenance parts as well.  Visit your local authorized UTV Canada dealer for all UTV parts and accessories.  If you can't find what you are looking for on our website, or have some sort of special unique request, please don't hesitate to pick up the phone and call us! I look forward to chatting with you real soon hopefully out on the trails somewhere this summer!
Staying Informed, Involved & Innovative to better meet your needs!
---
HAVE YOU SIGNED UP TO GET OUR E-NEWSLETTERS, YET?
It's super easy to do and you'll be the first to hear about sales, promotions, upcoming events, more great blog posts like this, plus so much more.
We call it our UTV Canada Ride Tribe and we'd love for you to join hundreds of other riders who have already signed up, too!