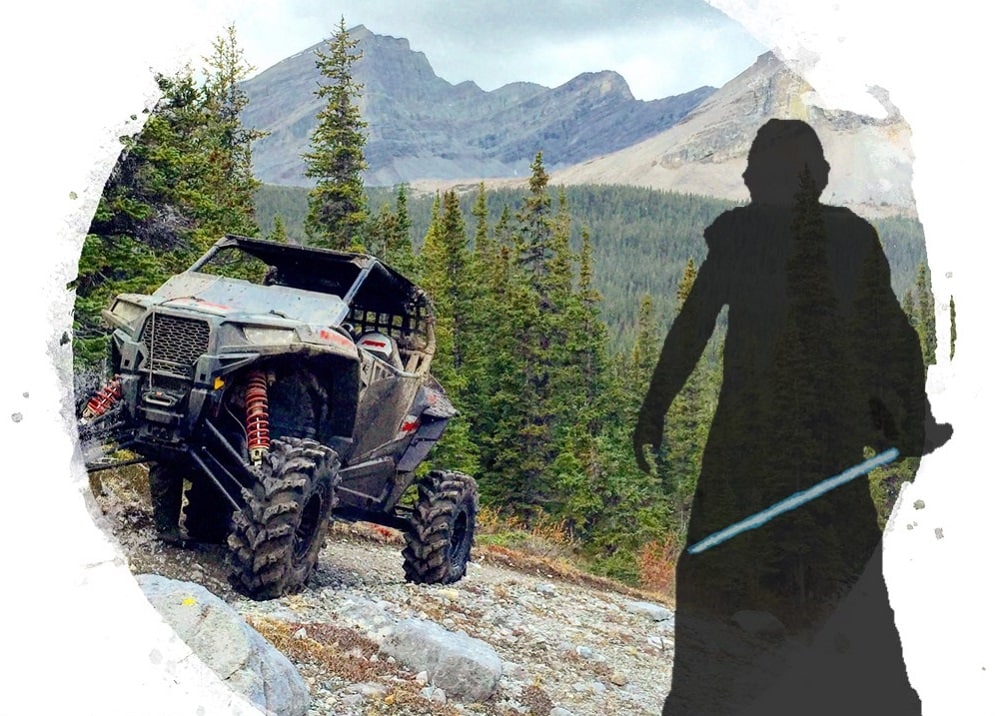 We've said it before. Our riding community rocks! The trails we ride would not look the same without the countless number of volunteer hours put into maintaining them, and advocating for our right to use them. It's pretty incredible to see all the work our community puts in. It shows we don't take our trails and our right to ride for granted. And it's time to show we don't take our community for granted either.
Last month we asked you 'Who makes a difference in your community?', and you told us – nominations came in from coast-to-coast.
It was a tough job narrowing down our finalists – we've got some pretty awesome people in our tribe.
So awesome that we ended up adding 2nd and 3rd place prizes just so we could honor more of our amazing riders.
These Ambassadors are the defenders and protectors of our trail systems – our Jedi Knights – who work tirelessly to make sure we can ride. Their stories show us that each one of us has the potential to be the next Jedi.
Jedi Master: 1st Place Winner
Trevor Pewtner from Peterborough, ON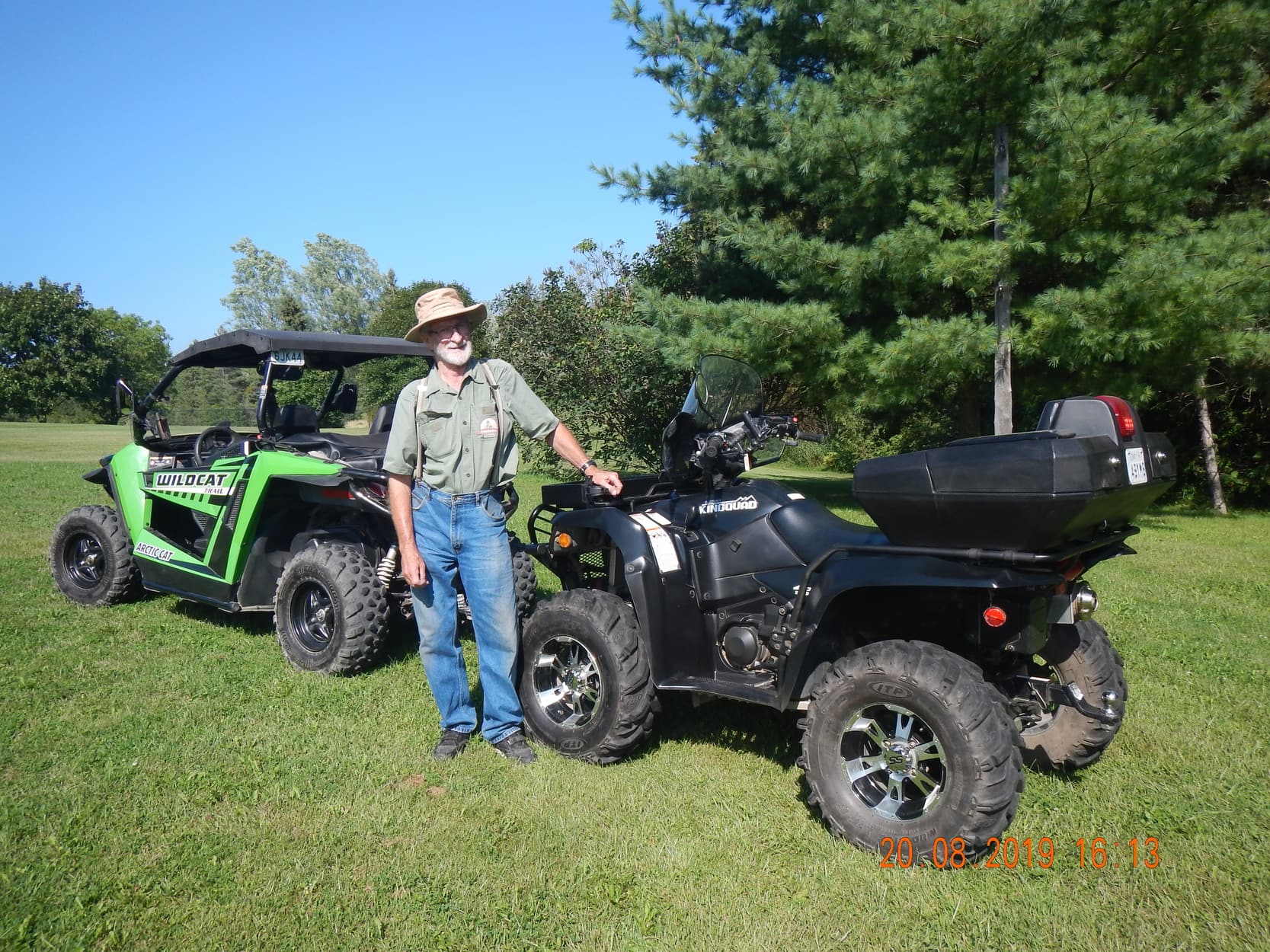 Trevor is a member of Peterborough Country Club Trails and the EOTA (Eastern Ontario Trail Alliance). He does so much for the sport maintaining trail systems, advocating for fun safe riding, and being an all-around spectacular ambassador for the sport.
"Most people use the trails without putting back into them. From the day he got into the sport he has been giving back." says John Cliff – his nominator.
Trevor got into the sport in 2012 when he won a UTV through a Peterborough Crime Stoppers Draw. He is a former carpenter, and cancer survivor who enjoys being out in the woods. His illness and the complications that come from having Gall-bladder cancer made it difficult for him to get out. The UTV gave him the ability to venture out to the woods in comfort. Since then he's been hooked on riding – and committed to giving back to the industry that allowed him to re-experience the backcountry he loves.
Introducing people to the sport and keeping people connected are just the tip of the iceberg when it comes to what Trevor contributes to the sport. Safety, education, and encouraging people to join a riding club has helped grow their club from 200 to over 1000 Facebook followers on their club page @PTBOTrailsATVClub.
"It's our responsibility to keep the trail system clean. " says Trevor. "It's important to get involved within your riding community to make sure our sport is around for the next generation."
Trevor looks after and maintains 125 km of trail through the EOTA and helps organize trail clean-up days and fundraisers. He would like to see change within the local government to allow riders to ride short sections of country roads to join trail systems together and further expand the trails; and he's actively lobbying to see these changes come about.
Jedi Knight: 2nd Place Winner
Rolly Perron from Grande Prairie, AB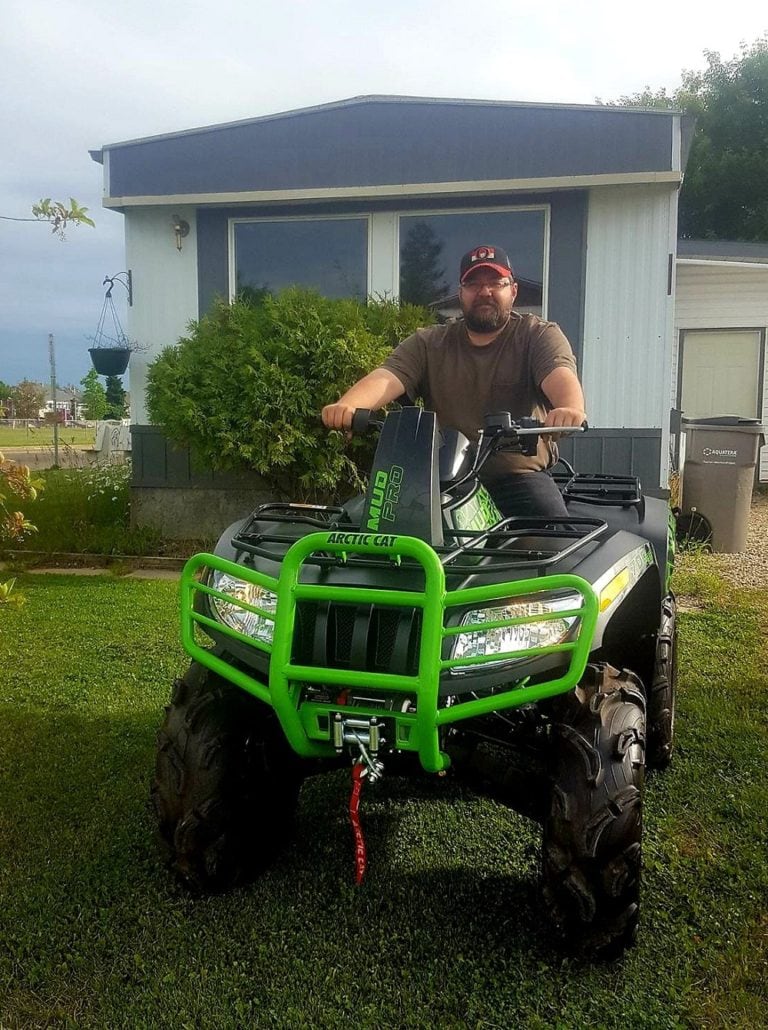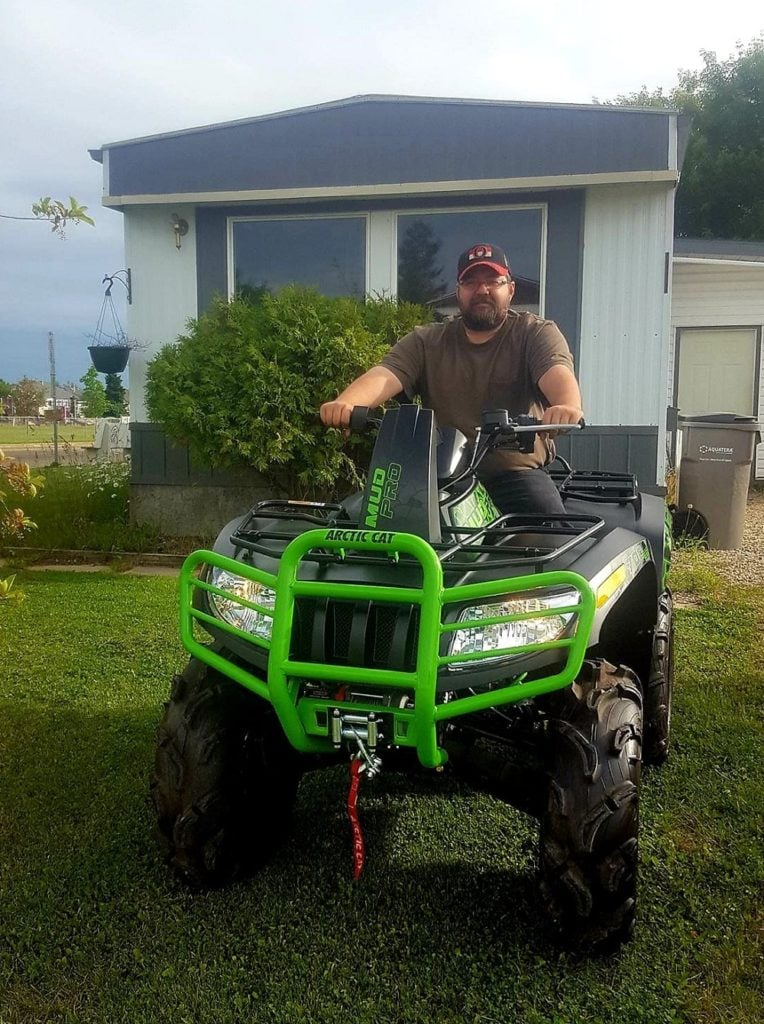 Rolly Perron is the face behind Alberta ATV Adventures Club. He works strenuously to organize family friendly trail rides throughout Alberta & BC, as well as putting on trail clean-up days within the community. He is respected by everyone in the club – which became apparent with the numerous nominations we received from various club members.

A huge burden facing a number of non-profit riding clubs is funding. Rolly has gone above and beyond to help raise funds to keep the club running, and he's also one of the club's biggest financial backers – funding it personally because of his passion for the sport and love of riding with others.

Rolly is recognized – by all who know him – for giving a voice to his riding community, his commitment to safe riding practices, and his dedication to sustainable riding.

Padawan: 3rd Place Winner
Cody Storm Cooper from North Bay, ON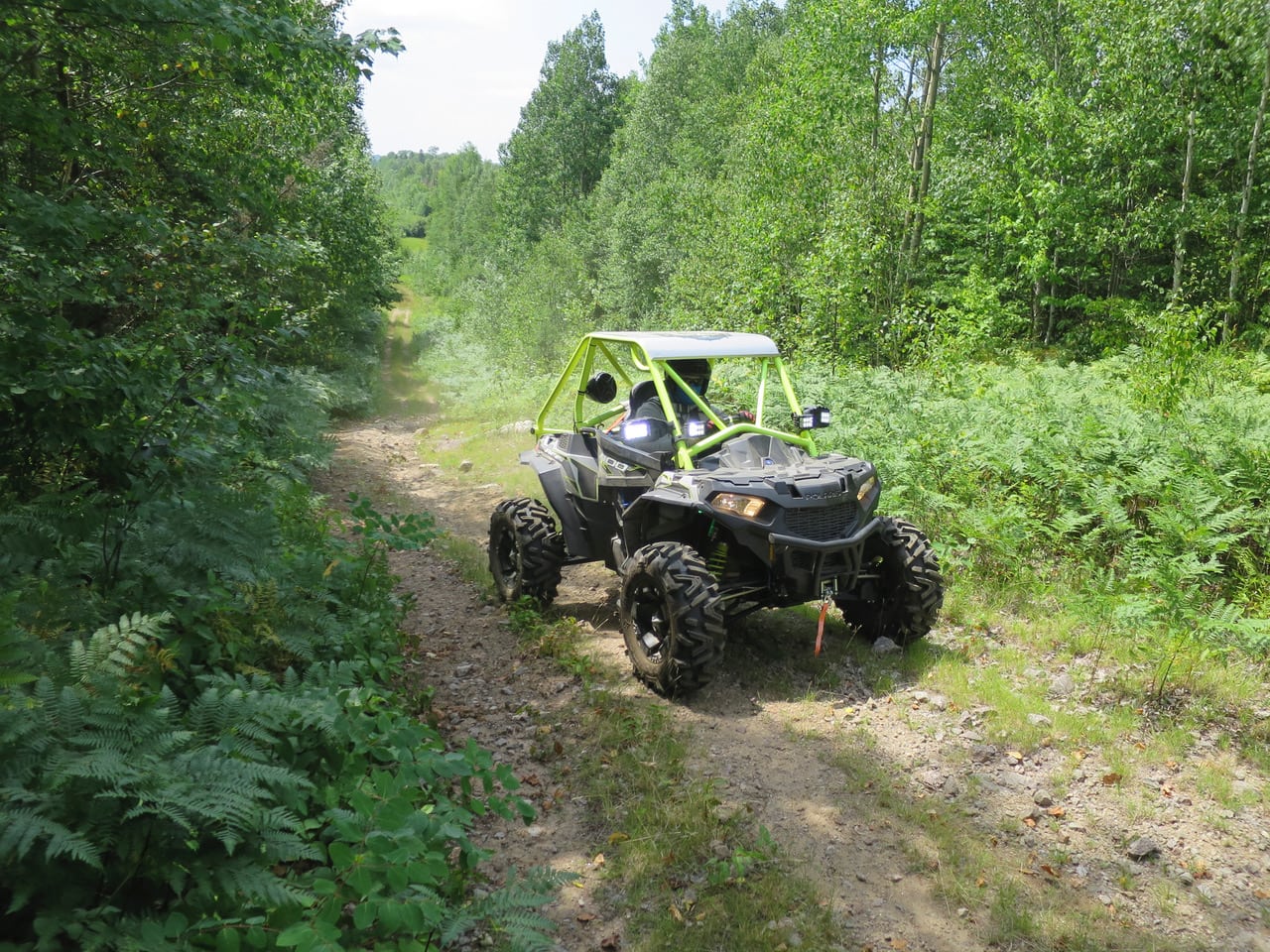 Cody is a photographer by profession and stumbled into the sport photographing an ATV Rally. Since then he has become a passionate rider and proponent for the sport. He is the type of person who wants to make sure everyone has safety gear and he's always lending out his stuff to anyone who needs it. Safety is a priority.
His love of the trail systems and appreciation for the sport are evident to anyone he talks to. Cody tells anyone who has never been riding – "You have to get out at least once and experience the beauty of our country from a UTV or ATV."
It's Always #ResponsibleRiding Month
#ResponsibleRiding month's a wrap – although the practice of #ResponsibleRiding continues throughout the year.
We feel privileged to have Jedi's like Trevor, Rolly and Cody in our midst. And we're pretty certain there are a lot more Jedi's out there – we want to recognize all of you.
We want to say 'Thank You' to all the individuals who went out of their way and nominated these ambassadors, and our many nominees. It's incredibly heart-warming seeing our riding community recognize each other's individual efforts.
Watch for next year's Ambassador Award Nominations in July 2020. We dare you to make it harder on us than it was this year to pick our winners.

---
HAVE YOU SIGNED UP TO GET OUR E-NEWSLETTERS, YET?
It's super easy to do and you'll be the first to hear about sales, promotions, upcoming events, more great blog posts like this, plus so much more.
We call it our UTV Canada Ride Tribe and we'd love for you to join hundreds of other riders who have already signed up, too!