by Tara Persson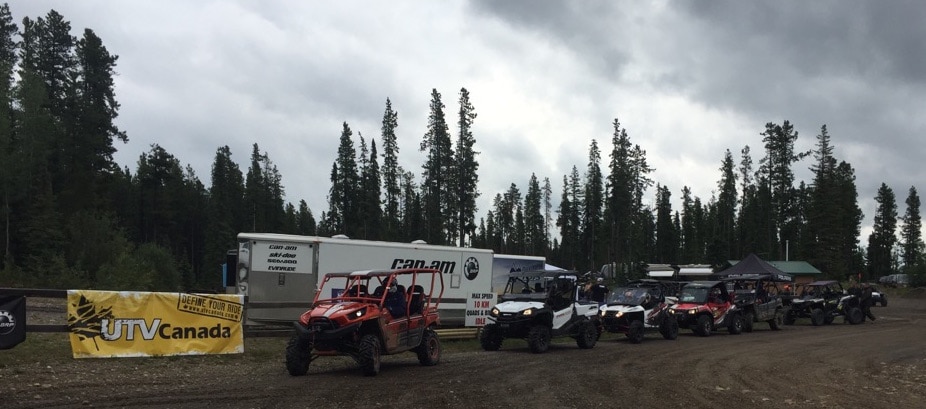 How many times have you been out riding this season? Is it as often as you'd like? If your answer is anything like those of us sitting around the UTV Canada table last year and the years previous it was a really dismal response. Our love of motorsports is what prompted us into this business and how ironic that it is the very same thing that prevents us from enjoying it. If this sounds familiar to any of you dealers, then keep reading!
At the beginning of 2016 we sat down to do some strategic planning, re-evaluating our mission, vision, goals, etc. As a result we have defined our mission as "To become Canada's number one source for UTV accessory products and expertise by being Involved, Informed and Innovative". Of these 3 "I" words – Involved, Informed and Innovative – being involved has been the most challenging for us, but also the most fruitful.
Back track a few weeks ago to July 8-10, 2016. Crazy weekend for UTV Canada! We were involved with the Snowandmud.com annual ATV Jamboree near Rocky Mountain House, AB where we were one of the major sponsors, while the UTV Canada Race Team was in Calgary, AB for the double header ATV Triple Crown Race. Talk about being spread thin, and trying to keep a business operating too! Why such an emphasis on getting involved? I suppose we could have just cut the cheques for the jamboree and the race sponsorship, and saved ourselves a whole pile of time and energy. But then we would have missed out on so much! Like getting in touch with the end users as we flipped and served them burgers and rode along side them on the trails; like being the hero at the racetrack when one of the top racers desperately needed a new rack and pinion in order to keep racing and we just happened to have one on hand; like riding and experiencing firsthand a variety of SXS's supplied by our top dealers (thank you Honda Extreme of Edmonton and Central Sled and Cycle of Wetaskiwin); like the friendships and camaraderie built around the campfires, trails and race pits; like the team building within our own ranks that happens when you have fun together; like watching the crowds gather around the lined up SXS's for the UTV Show and Shine; like the connections made on the trails that have carried over to social media. The list could go on and on!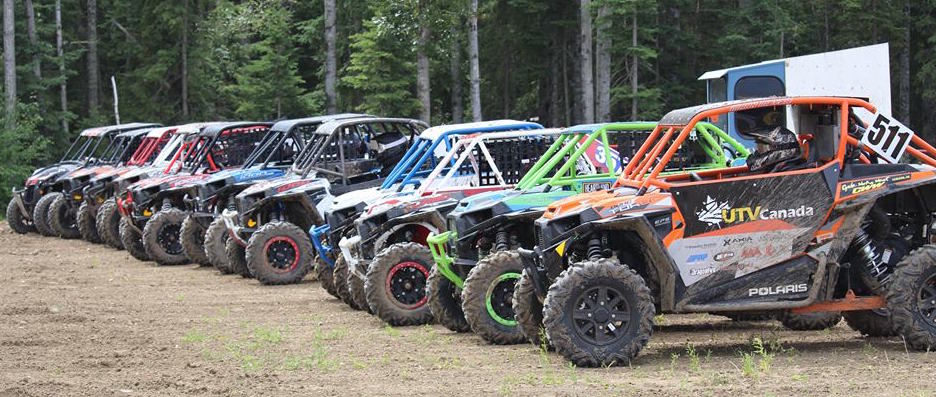 This getting out riding thing is no longer a "nice to do activity when it fits into your schedule" for UTV Canada. We believe that it is critical to the success of our business. By getting involved it has given us information and influence and will do the same for you. By spending time and investing in the grassroots of our industry, it allows us to be better informed and places us in a position of influence through the relationships we build.
So, let me ask you again…….when was the last time you were out riding along side your customers? It will cost you your time, a bit of money, and maybe a few beers. But you will gain some great memories, new friends, a deeper connection to the off road community, and most importantly information and influence.
"Good entrepreneurs are community builders, actively involved with their communities and dedicated to the community's well-being. If you are dedicated to your community, it will be dedicated to you."
~Robert Kiyosaki
What are you waiting for? Get out there and get involved!
---
HAVE YOU SIGNED UP TO GET OUR E-NEWSLETTERS, YET?
It's super easy to do and you'll be the first to hear about sales, promotions, upcoming events, more great blog posts like this, plus so much more.
We call it our UTV Canada Ride Tribe and we'd love for you to join hundreds of other riders who have already signed up, too!