by Mark Meyer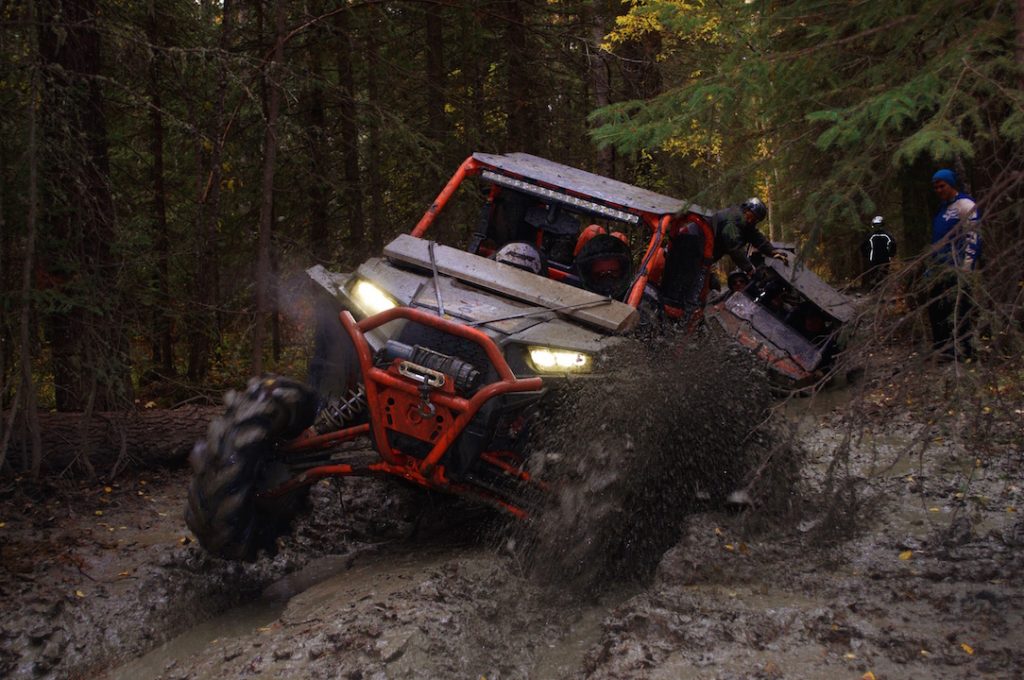 Conquering the unknown, feeling confidence in your preparation for that moment and trusting the adrenaline rush that comes on when you commit to destroying the challenge ahead – these are average emotions of an addict mud rider. It's what keeps them in the garage at night. It's what gives them the champion stance when entering a soupy mud hole that might eat the machine for breakfast. The high stakes rush that mud riding provides is what has been driving the sport to the advanced setups that we see in both ATV's and UTV's. When we think back not too long ago, mud riders got proud when their machine would clear a 5 gallon bucket! Well now we are seeing machines with garbage cans under them with room to spare!
When comparing the Canadian vs American mud idols, we see much different characters in the spotlight. Is this due to the mud that they're eating? Maybe it has more to do with the fact that hardcore mud riders in the US participate in the sport in a more organized fashion with massive mud riding events and competitions. In Canada these large events are becoming more popular, with places like Al Benesocky's Filthy Redneck Country Club Inc. in Saskatchewan hosting the FRCC Mud Nationals in July. The big names in Canada don't owe their claim to fame to a podium finish. Their fame has come from homemade youtube videos displaying bravado on muskeg with impressive modified mud machines.
The mods are reflecting the crazy personalities of the operators. The doors have been opened to unlimited tire sizing, thanks to outrageous lift kits. These kits turn a stock machine into a complete mud monster. Now that height is no longer an issue, an aggressive rider will not tolerate power loss due to a larger tire. Options in the past have been limited. The introduction of the portal gear lifts, available in a 4" lift and a recently released 6" version, have made this process of achieving monster status much easier. A 4" portal lift matched with forward offset a-arms are getting the RZR 1000 riding on 36 or larger tires! Axle angles are kept at a high performing original pitch. The hub mounted gear boxes give the the unit a 30% gear reduction to help make up for the increase tire size and weight. This all in one package gives do it yourself mud riders a simplified build process option on the road to becoming swamp champion !
Mud riders have always been into good old fashion dirty fun, the sport has been evolving from its reliability minded (Honda ATV) builds to the turbo, nitrous, big bore high horsepower beasts we see today. The riding styles have become equally advanced, mixing confidence, experience and straight up craziness. The mud season is in heavy bloom so get your game face on, get your video camera and get your machine ready to handle the depths that your willing to take it !!
---
HAVE YOU SIGNED UP TO GET OUR E-NEWSLETTERS, YET?
It's super easy to do and you'll be the first to hear about sales, promotions, upcoming events, more great blog posts like this, plus so much more.
We call it our UTV Canada Ride Tribe and we'd love for you to join hundreds of other riders who have already signed up, too!