Easy & Inexpensive Solutions to Convert your 2-Seater into a Family UTV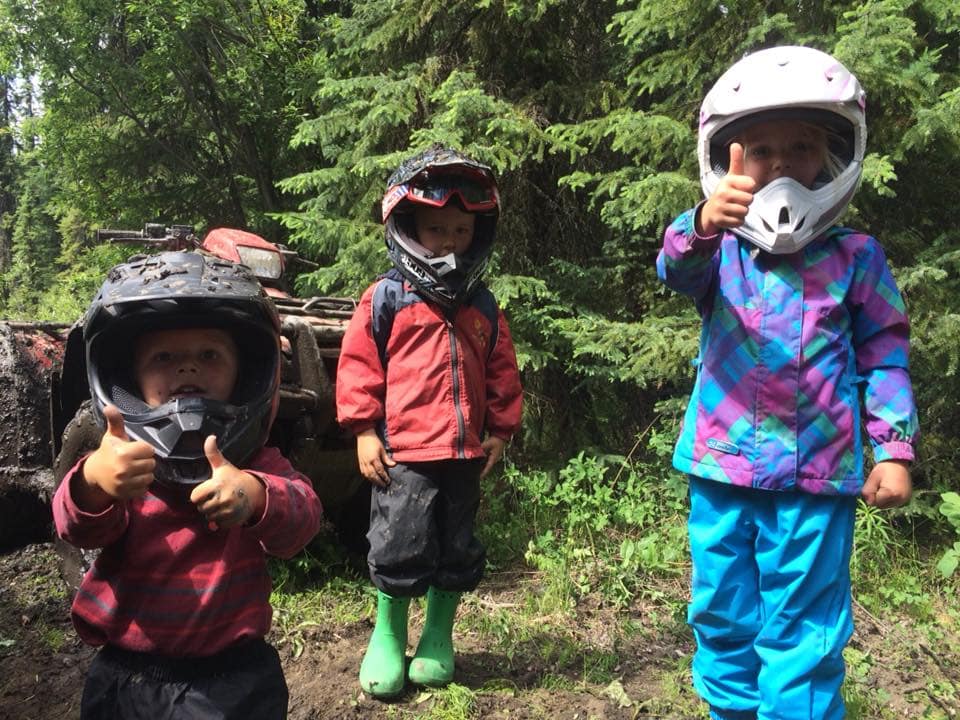 You had kids – now what? Everything changes.
Those weekend adventures you spent riding with your Tribe are looking like a thing of the past – you've outgrown your 2-seater UTV. But not riding is never an option. Leaving the family behind is not an option – well not every weekend anyway. You prefer the shorter chassis of the 2-seater as it's easier to manoeuver on tight forest trails. And you don't want the expensive ripple effect that purchasing a new Side by Side leads to either.
So how do you turn your ride into a Family UTV?
We have some easy and relatively inexpensive solutions that will allow you to take your family riding with you without breaking the bank. Because you deserve to share your riding experiences with the people you love.
You basically have two choices depending on your needs – converting your 2-seater to a 3-seater with a Bump or Centre Seat; or converting to a 4 or 5-seater with a Rear Seat Cage Extension Kit. Both are easy to install, inexpensive and completely reversible should you require the 2-seater again.

If you're only looking to add 1 additional seat the Bump Seat is the way to go. This seat is basically a mini suspension seat that sits between the driver and passenger seat like a raised booster.
There is more room than one might think between the two seats, and while it can be a little tight with two full size adults and a child up front, this is a brilliantly designed product with many benefits.
The Bump Seat is safe, secure, comfortable, easy to install, and fits a child from toddler up to 60 lbs. It's an innovative, easy way to change your 2-seater to a 3-seater with minimal investment. You only need to purchase the seat, a youth harness and you're set.
That's about $500.00 Canadian all-in, and 1 hour of your time to install.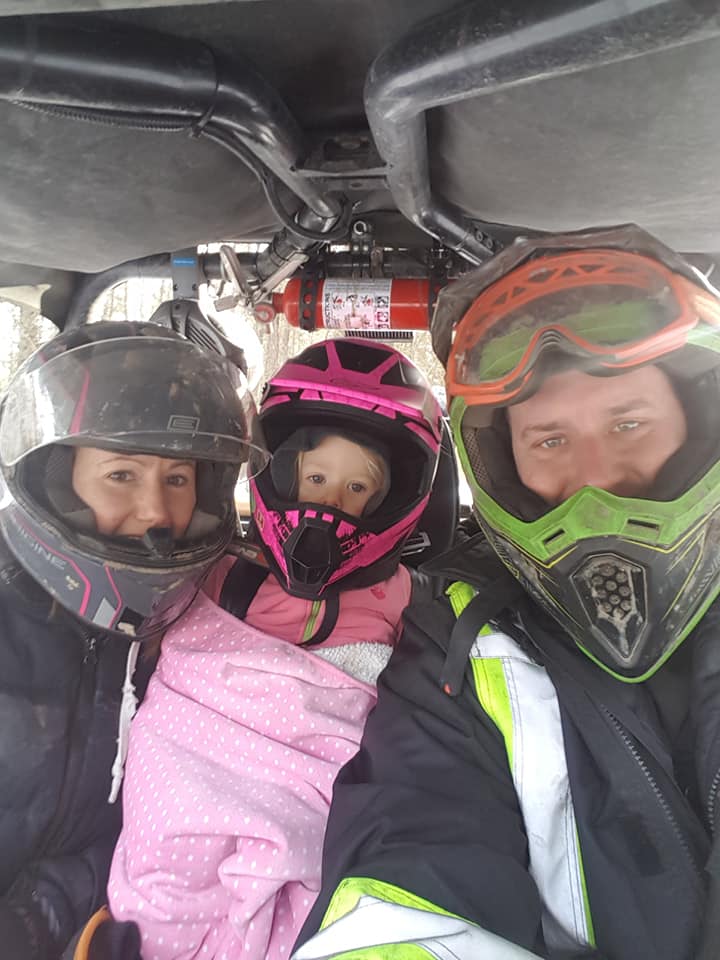 For the more apprehensive or timid rider, the Bump Seat allows for a less intimidating ride being seated directly beside you. For the adventurous child it gives them the opportunity to ride upfront and experience the ride the same way you do. And for the social child it makes the ride more enjoyable than sitting alone in the backseat.
There are a number of different Bump Seat options, and they come specifically designed for different makes and models. This seat is designed to fit between the stock seat options, however it should fit with most aftermarket seat installations as well.
Talk to your local dealer or call us directly to make sure it will fit with the seats you have.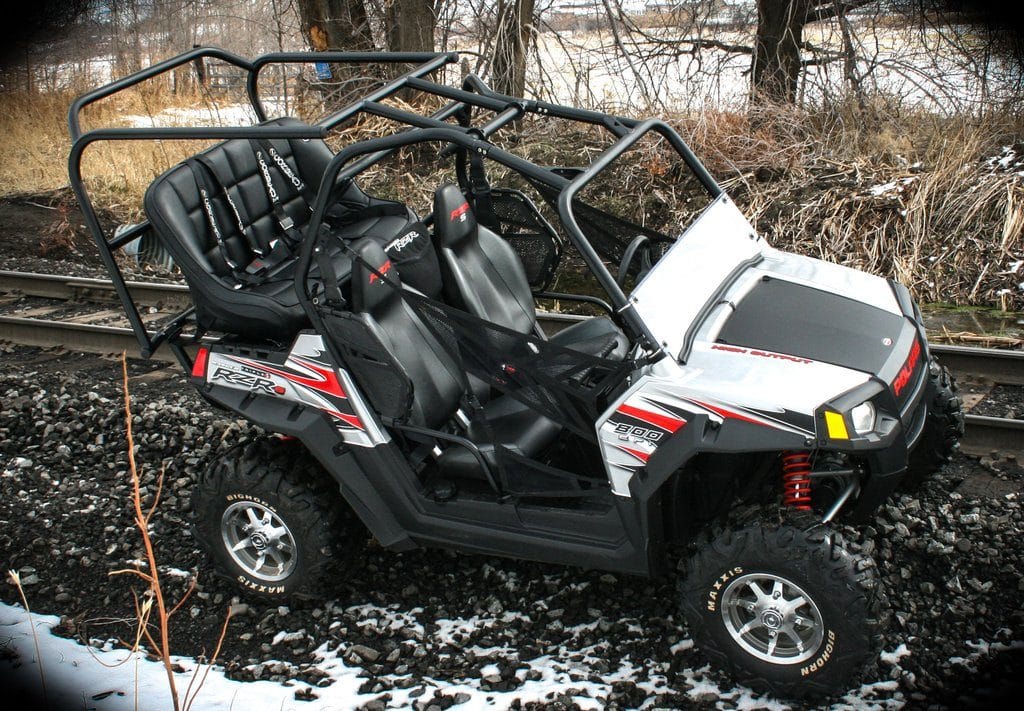 If you have more than one kid, and only one UTV, the Bump Seat is not going to cut it. You need something that will hold 4 or 5 people.
The Cage Extension is another innovative product designed for growing families looking for a practical riding option. For most makes and models, you can choose between a 2 or 3-seat bench depending on what you need.
Not only is the cage extension practical, but it has many advantages over a true 4-seater UTV where kids are involved.
First off, the rear seat that comes with the cage extension is designed for kids. It's smaller, sits higher, and it comes with adjustable harnesses, or you can choose to get youth harnesses instead.
Secondly, once installed it is easily removed or attached depending on who's riding with you that day. If you've got a babysitter for the weekend or it's just you and a buddy heading out on the trail, you don't want or need the 'minivan'. That's where this design is so great – you can convert from the 'minivan' to a 'sports car' – and back – in only 20 minutes. Now that's what I call ingenuity.
Cage extensions are just that, extensions of your ride. They come powder coated to match the stock roll cage for a seamless look and use all stock mounts so there is no drilling required.
This truly is the safest, easiest and cheapest way to convert your existing ride into an family UTV.
For around $3000.00 Canadian – a little less if you're looking at the 2-seater option – you get the bench seat, 2 or 3 harnesses, the cage extension, and all mounting hardware.

Making Your UTV Family Friendly Is Truly That Easy
As you can see you don't need to rush out and buy a new expensive 4-seat model that most often leads to the purchase of a new toy hauler or trailer. There are safe, easy and inexpensive solutions for you to consider for your growing family that let you experience your favorite places the way you've always done.
Share your favorite option with us on Facebook and show us how you modified your ride to experience more together as a family.

---
HAVE YOU SIGNED UP TO GET OUR E-NEWSLETTERS, YET?
It's super easy to do and you'll be the first to hear about sales, promotions, upcoming events, more great blog posts like this, plus so much more.
We call it our UTV Canada Ride Tribe and we'd love for you to join hundreds of other riders who have already signed up, too!