by Mark Meyer
OEM machines meet basic safety requirements, period. They don't go above and beyond to ensure occupants safety any more than they absolutely have to and that in our mind boils down to cost. The average trail rider may find the OEM safety gear sufficient for what they are using it for and fair enough, not everyone is riding at the same pace. The OEM manufacturers are competing against each other and are raising the bar each year in the horse power department, but in our minds we aren't seeing the same efforts made in the onboard safety equipment. The RZR 1000 chassis began life originally with a 107 HP, and the almost exact same chassis is now boasting a 144hp turbo charged engine! We recently completed a safety overhaul on a RZR 1000 turbo unit with racing in mind! The OEM cage is not sufficient for even recreational use if you plan to use all this power on tap, so needless to say that was the first thing to go. We replaced it with a custom cage that is much stronger and sturdier than the stock cage complete with an intrusion bar and integral rear bumper, really make this cage superior for reckless high HP driving. We took the cage and fabricated fixed side panels adding more mounting points providing better structure to the cage and additional safety features for the driver in the event of side impacts. The fixed side door panels leave absolutely no room for door latch failure when racing.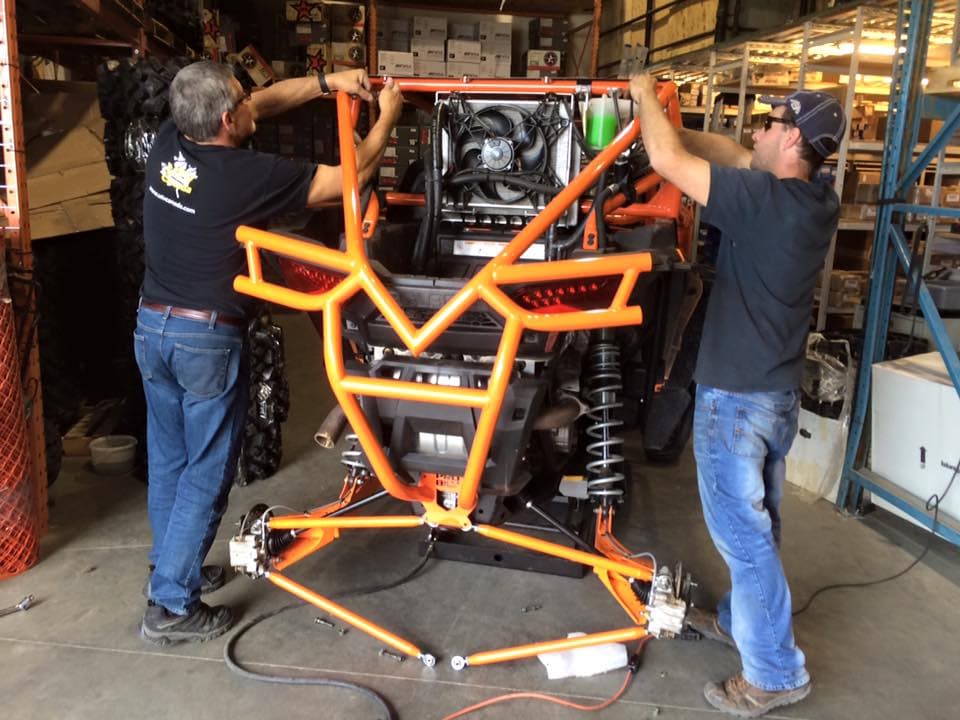 The sport UTV industry is developing incredibly fast ! UTV Canada is striving to keep pace with the development of safety minded products for the trail rider and the race guys. As riders there are things we can do: be mindful of the type of rider that you are and take the necessary safety precautions by starting with the simple things like wearing a helmet, goggles, gloves and your seatbelt. If you are a high performance horsepower junkie you need to think about custom roll cages, suspension seats, proper harness set-ups and fire extinguishers to name a few. You have just spent 25-30K on a machine that can kill you in a heartbeat so why wouldn't you invest a further 3-4K to protect yourself from the potential dangers of high performance? We have seen this trend before, for example, the sport ATV market came to a halt years ago when the machines got too high of a power to weight ratio, people got hurt and the manufacturers stopped offering those big bore models. The ball is in our court as the end users of these incredibly capable machines and we have a responsibility to ourselves, our families and to the developing sport to arrive home or back in camp at the end of your ride safe and sound! UTV Canada promotes safe riding through all the safety products we have to offer. Check out our website or better yet, give us a call as we'd be happy to discuss available safety gear and the requirements for you and your machine! Ride Safe, Ride Sober & Ride Smart.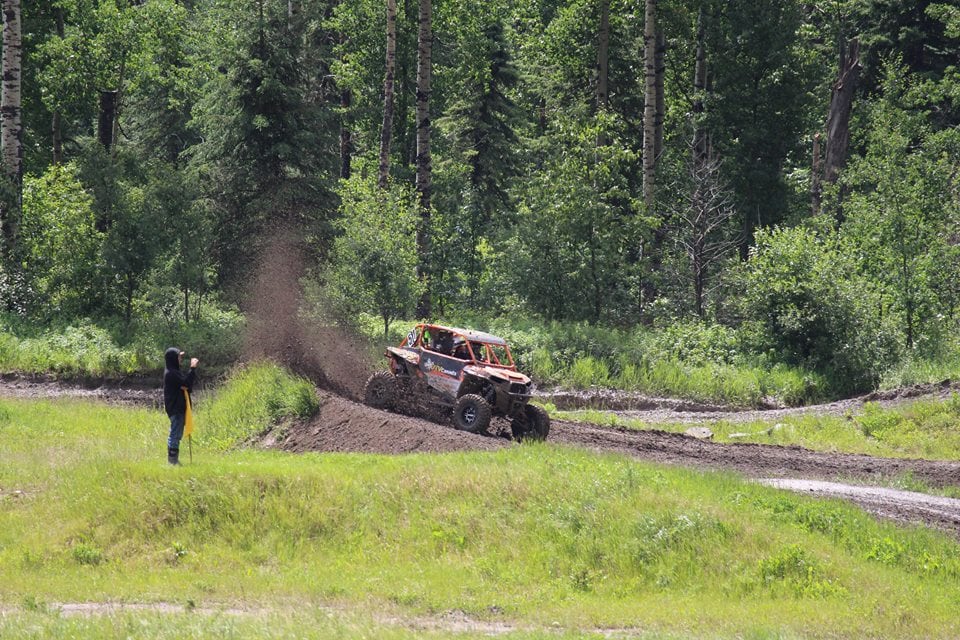 ---
HAVE YOU SIGNED UP TO GET OUR E-NEWSLETTERS, YET?
It's super easy to do and you'll be the first to hear about sales, promotions, upcoming events, more great blog posts like this, plus so much more.
We call it our UTV Canada Ride Tribe and we'd love for you to join hundreds of other riders who have already signed up, too!