Axia Alloys makes mounting everything to your Side by Side possible, and we really do mean everything. Every true Side x Side owner probably has at least one Axia Alloys mount and clamp on their ride, and if they don't then they're really missing out on Axia Alloys' expert craftsmanship.
We've been recommending Axia Alloys mounts and clamps to our customers and trusting their product on our own rides because…well…they're just that good.
But what is the one Axia Alloys product we can't keep on our shelves long enough?
This Top 5 list will detail our hottest Axia Alloys mounts and explains why our UTV Canada community wants them for their machine.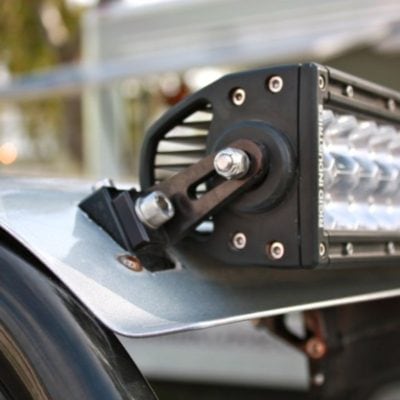 At No. 5, Axia Alloys' Adjustable Light Bar Mounts are the clear choice for making sure your light bar stays put and steady. You're going to need two of these bad boys for each light bar you mount, but you'll love how simple it is to secure your light bar to your ride.
It's designed for end mount style light bars with 10mm (.400") or ⅜" fastener diameters.
We love the AA-MODLED mounts because of how simple it is to mount a light bar to bumpers, plus, for the marine powersports fans, it's the perfect solution for wakeboard towers…if you catch our drift (pun absolutely intended!).
Keep in mind that you'll need the required clamps that are sold separately.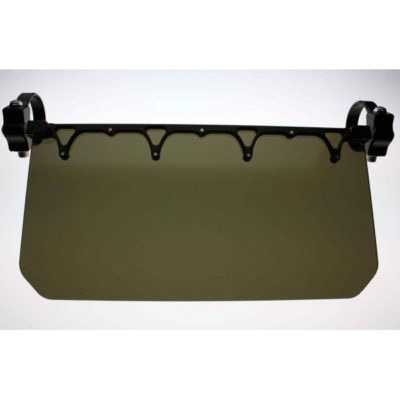 Here's a FREE safety driving tip: Keep the sun out of your eyes!
Simply install one or two (your passenger will appreciate it) of these Sun Visors on your UTV. We're betting there has been a time or two that you wished your ride had just a bit more glare protection from the giant ball of fire in the sky while you were cruising along and struggled to see what was ahead on the trail.
A tinted visor will definitely help you keep your eyes where they should be!
Speaking of cruising along, you'll appreciate the sturdy mount that keeps the visor still and in place, no matter how fast you like to cruise—even without a windshield. These visors stay put with the required clamps (sold separately).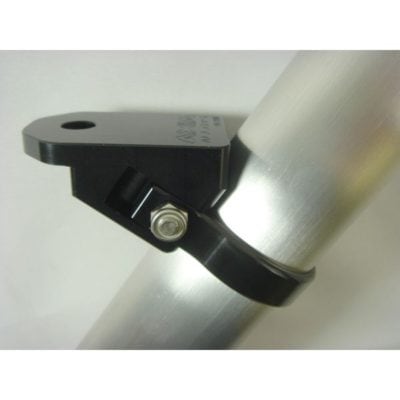 Coming in at No. 3, this Angled Bar Whip Mount is a hot seller with our Polaris fans. The AA-MODXP1KWM fits the Polaris RZR XP 1000 (2 or 4 seats) and keeps your whip light or flag right where you want it.
This angled bar whip mount is precision fitted to give you the best mounting spot on your ride for your whip, and the clamps (sold separately) will keep everything tight and firm to your RZR XP 1K Side by Side.
Don't have a whip for your ride? Well, why not!
They're a great way to add some personality to your machine and they help make you visible on the trail, too. We've got a brand new line-up of whips coming in for you to look forward to, as well. We'll have more details for you soon!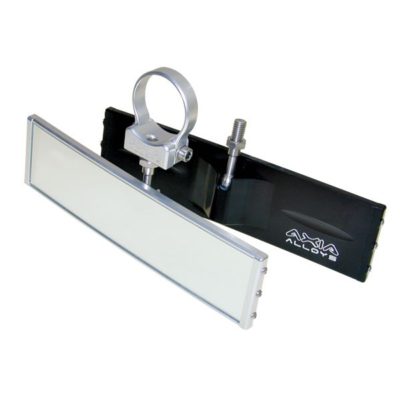 The 9" Panoramic Rearview Mirror comes in at No. 2 because our customers love the steady viewing and shatter-resistant glass technology—they're trusting this rearview mirror for good reason.
Everything you see reflected in the AA-MOD9PRVM is true to life thanks to the smart horizontal-only convex design. Other mirrors out there will be convex both horizontally AND vertically which totally obscures distance and makes the objects appear to be much further than reality.
What also makes this mirror such a hot seller is its ability to be post-mounted vertically or horizontally with Axia Alloys' patented modular roll cage mounting system and required clamps, sold separately.
Plus, it can be tightened no matter where you take your ride. There's a handy adjustable mounting ball that lets you tighten the mirror to adapt to any terrain you encounter so you can keep steady rearview sight lines.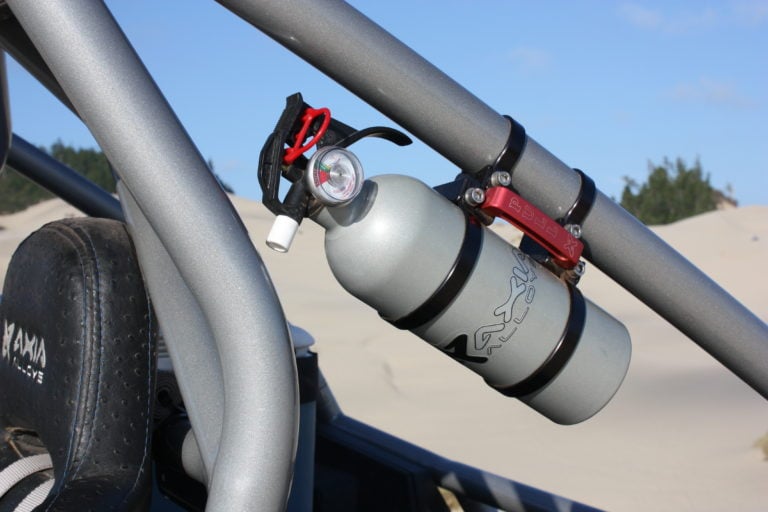 We'll be perfectly honest with you, No.1 came in at no surprise.
Axia Alloys' Quick Release Billet Fire Extinguisher Mount is the hottest (ha…ha…) must-have item for your ride as it features a quick-release handle for emergency use; fires are fast and fierce so every second counts.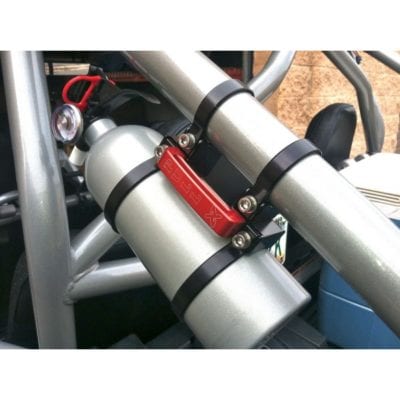 Everyone loves the way it looks mounted on their Side x Side, too.
Our customers love the value they get as the silver powder-coated Kidde Fire Extinguisher comes standard with the kit!
All contact points are o-ringed so you won't get that annoying rattle and there's no wear on the aircraft-grade 6061 aluminum and stainless steel components to the mount.
Just as an added bonus, we thought we should also mention just one more amazing Axia Alloys product we'd like to see move up on our Top 5 chart and that is: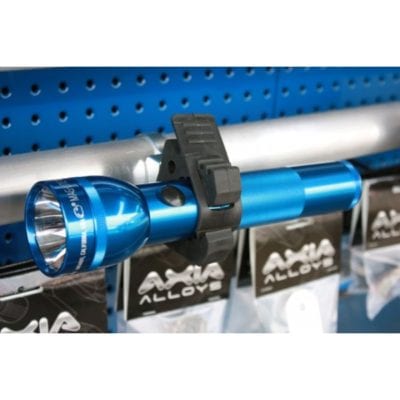 Imagine how convenient it would be to have a spare axle mounted to your Side by Side, especially if the time ever came that you needed to use it. You never truly know when disaster will strike, and better to be safe than sorry…nobody wants to walk miles and miles back to their camp.
Well, guess what? You don't have to imagine it at all because it's totally possible with Axia Alloys' All-Purpose Rubber Adjustable Mounts!
They come in two sizes:
Strap a spare axle, shovel, ax…anything that fits the mount, really…to your machine.  The rubber grip keeps a death-lock on your stuff and the clamps (sold separately) keep it snug to your ride, no matter where your adventure takes you.
Once you use these items you'll understand why we and so many of our customers love Axia Alloys and make them their go-to mount and clamp provider. It just works!
Want to learn more about Axia Alloys? We put the spotlight on them in an earlier post. Read the story now.
UTV Canada. Your best ride. Experience it!
---
HAVE YOU SIGNED UP TO GET OUR E-NEWSLETTERS, YET?
It's super easy to do and you'll be the first to hear about sales, promotions, upcoming events, more great blog posts like this, plus so much more.
We call it our UTV Canada Ride Tribe and we'd love for you to join hundreds of other riders who have already signed up, too!