Shove those exercise and dieting goals up your e-hole…that's your exhaust people! We don't need 'em. 2019 is about Adventure – think bucket list, think epic. It's time to set some Adventure Goals. Goals that push your limits and test your extreme. It's the year to go big or go home.
So what's your extreme? What gets your adrenaline pumping? What have you always wanted to do?
We've got some ideas you just might wanna try this year.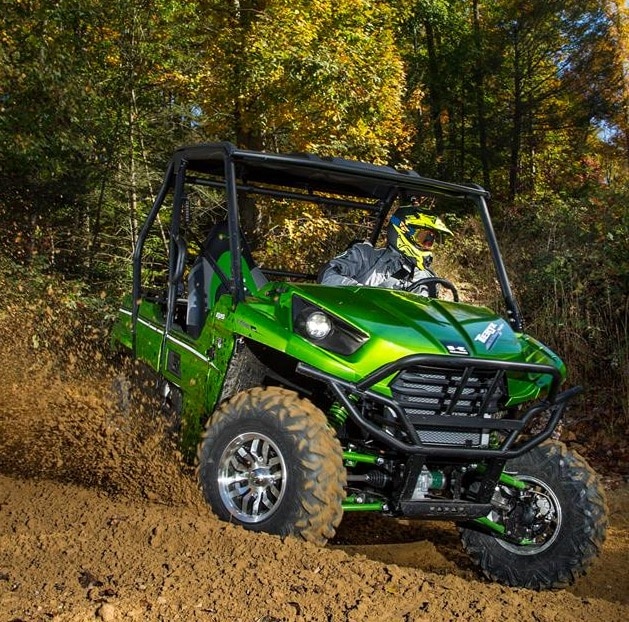 5. Discover New Trails:
While we never tire of riding in our own backyard, it's fun to get out and explore new terrain. You don't always have to go far, but one trail that tops almost every OHV bucket list is the Hatfield-McCoy Trail in West Virginia. We're still waiting to tick this one off ours.
It's the second largest OHV trail system in the world (Paiute Trail System in Utah is the largest), taking you through the rugged Appalachian Mountains on trails that range from beginner to holy shit! Head out for TrailFest for 5 days of extreme riding and entertainment. This is one experience you'll never forget.
_________________________
4. Backcountry Camping:
Camping and riding go hand-in-hand. We all camp…or should I say glamp? But we're not talking about hauling out your trailer and random camping. It's time to unplug, unwind, and reconnect with nature. This is true grit camping – whatever you can pack in on your Side x Side.
We partnered with Dirt Trax Television in 2015 to build a sweet ride that allows a family of 4 to haul enough supplies for 72 hours of wilderness adventures. That's bad ass! This year, test your limits of what you can live without for a few days.
_________________________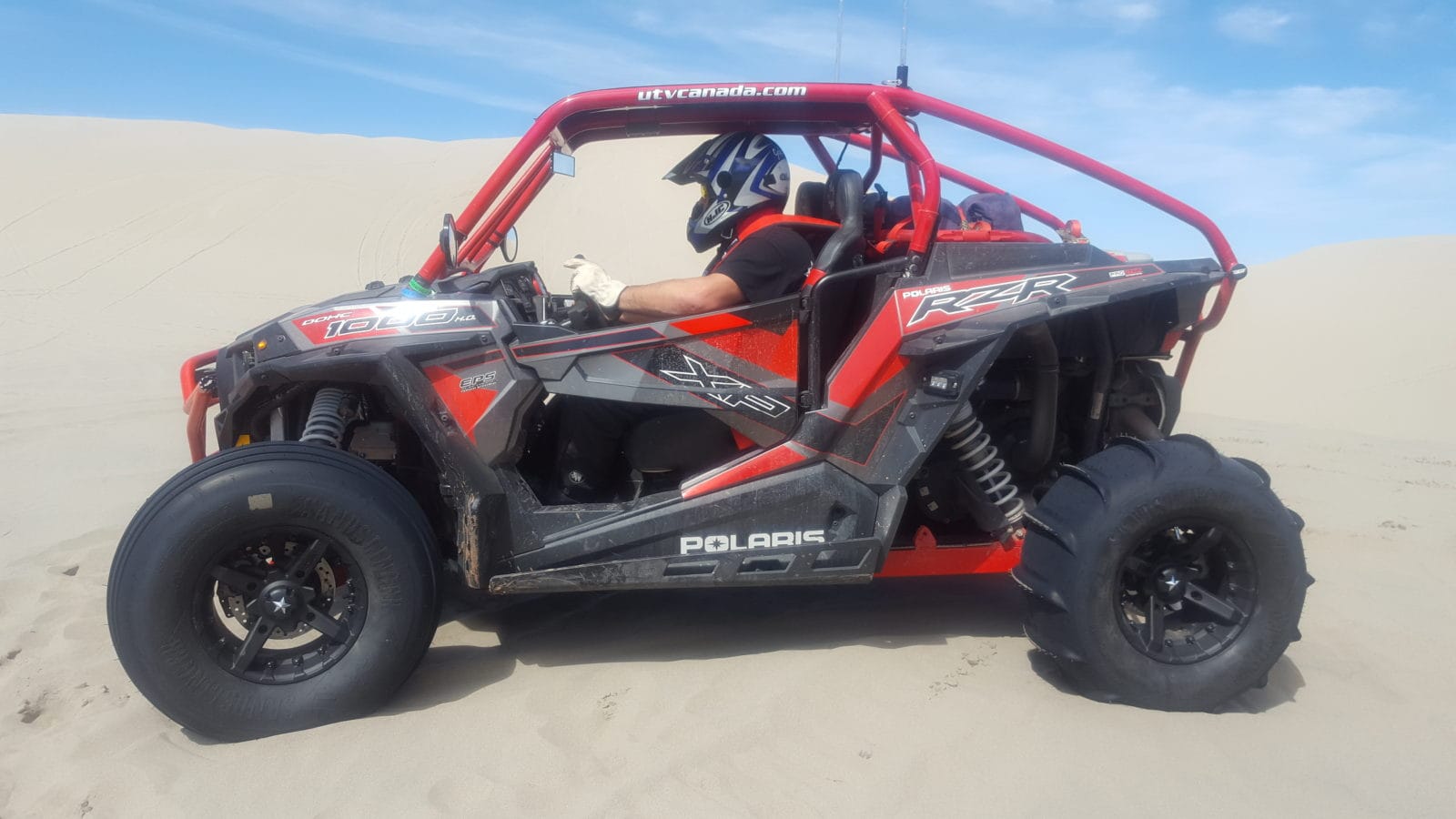 3. The Dunes:
It's all about the sand – it's everywhere: your clothes, hair, mouth, even places you didn't know, or want to know, it could get. But the dunes are definitely one of the more exhilarating places to ride. It's comparable to a roller coaster – guaranteed to make your stomach drop at least once or twice.
We all think of California, but we don't have to go that far to find amazing sand. There are some smaller dunes or pits in Canada to ride, or Athabasca Sand Dunes in Saskatchewan – but that is very remote. We tend to head south for the extreme dunes experience. There are awesome dunes closer to the Canadian border in Michigan, Washington State, Idaho, and Oregon.
We headed down to St. Anthony's, Idaho to tick off one of our bucket list rides and rip around the dunes – it's a bit of a drive but so worth the trip.
Side note: If you don't have Paddles, you'll definitely need to lower your tire pressure so you don't get stuck.
_________________________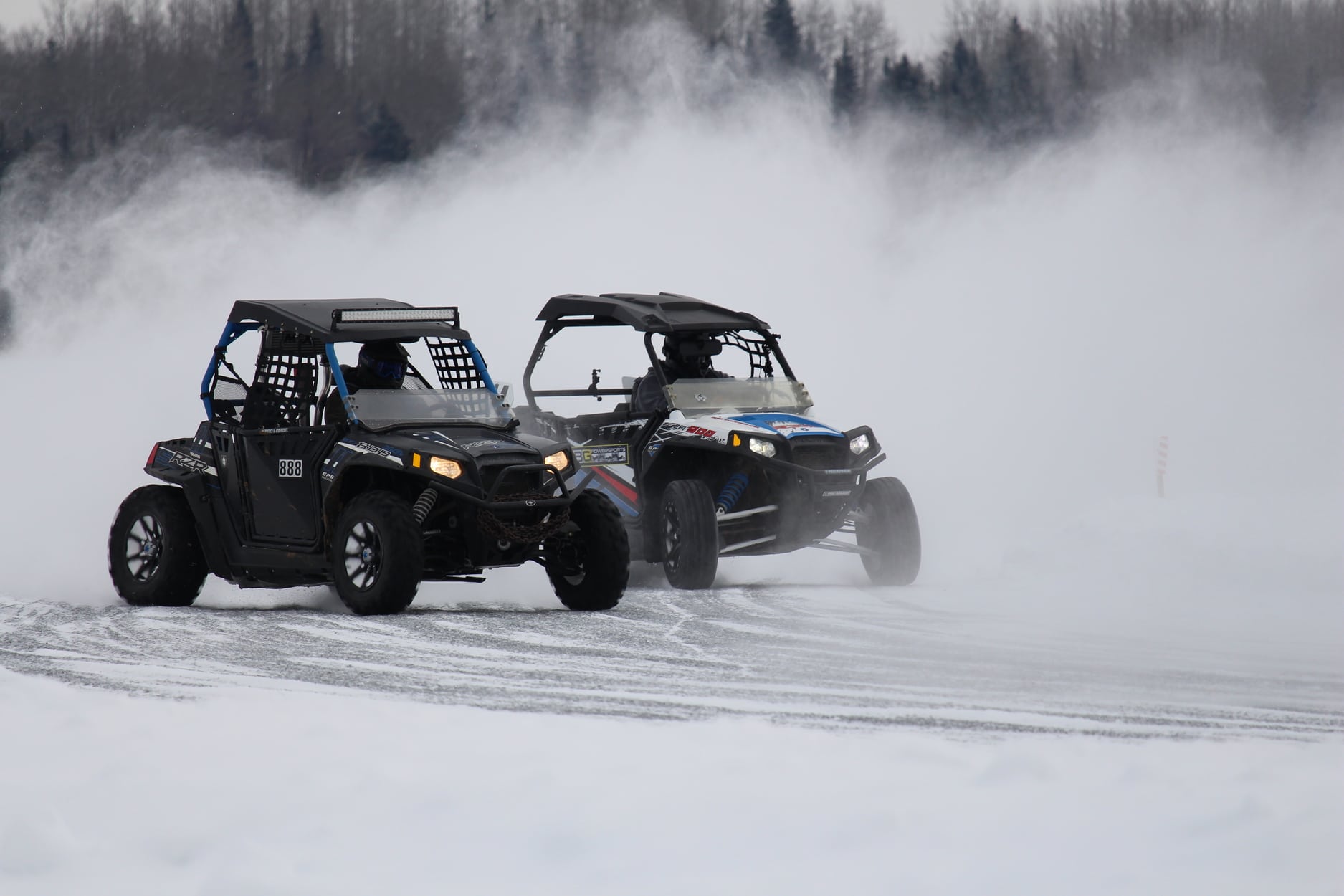 2. Racing:
We've all pictured ourselves as race car drivers – we can't help it. There's something about speed – and winning – that entices us. And we don't need sponsorships and tons of disposable income to make our dreams come true. Don't let false assumptions hold you back.
There are races where the barrier to entry is quite low. Western Canada's Punisher Race Series is one of them. But one of the easiest races to get involved in, and possibly the most fun, is Ice Racing. Next to hockey and curling, it doesn't get more Canadian than this.
We've got staff members hittin' the ice and trying their hand at Ice Racing this season. We've even got PRP Seats coming up from southern California to conquer the ice. You can do it too.
Ice racing season is about to begin – this is your year!
_________________________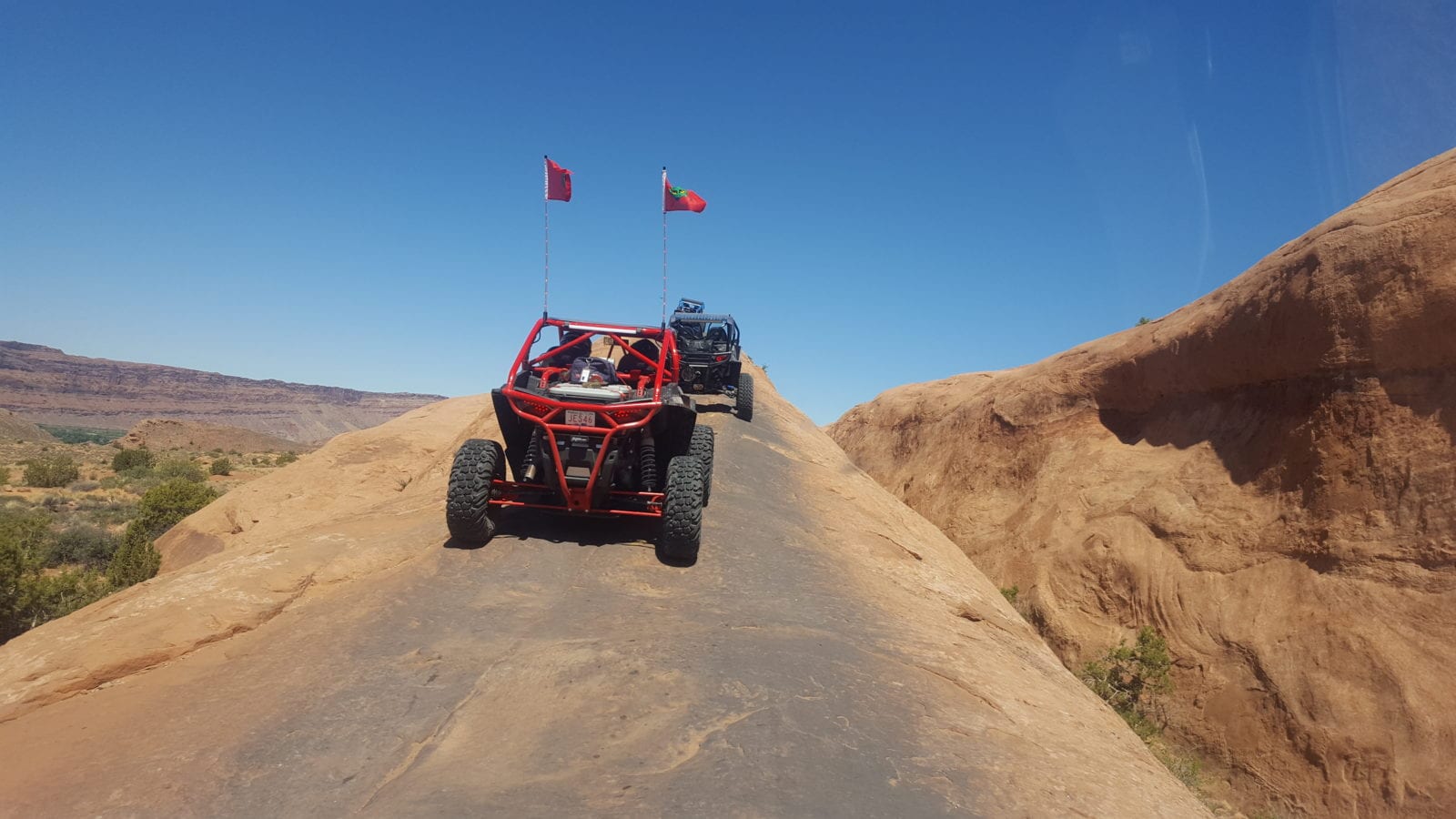 1. Rally on the Rocks:
You've seen the videos of riders driving, and falling, into the Hot Tubs, or crawling up Hell's Gate and the Escalator. You've totally imagined yourself there – and in your dreams you drove it flawlessly. You know you've been dying to face obstacles that test your abilities to the extreme. This year you're doing it!
Rally on the Rocks is the place to be for all riders – no matter what you ride. You don't know what you, and your machine, are capable of until you go there. Moab, Utah is an off-road Adventure Playground – it's what these machines were made for.
Don't believe me? Check out our Off-ROAD TRIP to Rally on the Rocks.
_________________________
Whether you're an extreme thrill seeker or just looking for a little excitement, you can still push your limits and try something new. 2019 is all about the Adventure.
Tell us, what's on your riding bucket list?
---
HAVE YOU SIGNED UP TO GET OUR E-NEWSLETTERS, YET?
It's super easy to do and you'll be the first to hear about sales, promotions, upcoming events, more great blog posts like this, plus so much more.
We call it our UTV Canada Ride Tribe and we'd love for you to join hundreds of other riders who have already signed up, too!