Changing leaves, cooler temperatures, and CAMO – yup, it's official, Hunting Season is here! Whether you're a seasoned veteran or a newbie, being prepared is the key to success. Are you ready to take on whatever the backcountry throws your way? We've put together a checklist of the 10 Essentials you want to take on your next hunting expedition.

Before the Hunt:
There's a whole checklist of things you need to take care of before you go hunting. We're not going to go into details here, but it's worth listing them.
Take the necessary hunting safety and education courses offered
Make sure you have your hunting license and any wildlife certificates or tags required by your provincial government.
You need your PAL (Possession & Acquisition) License if you will be carrying a firearm
Some form of ID
Check the rules and regulations of your area. These can change from year to year so make sure you read over them before you head out.
Get any landowner permissions you need before you enter onto private land.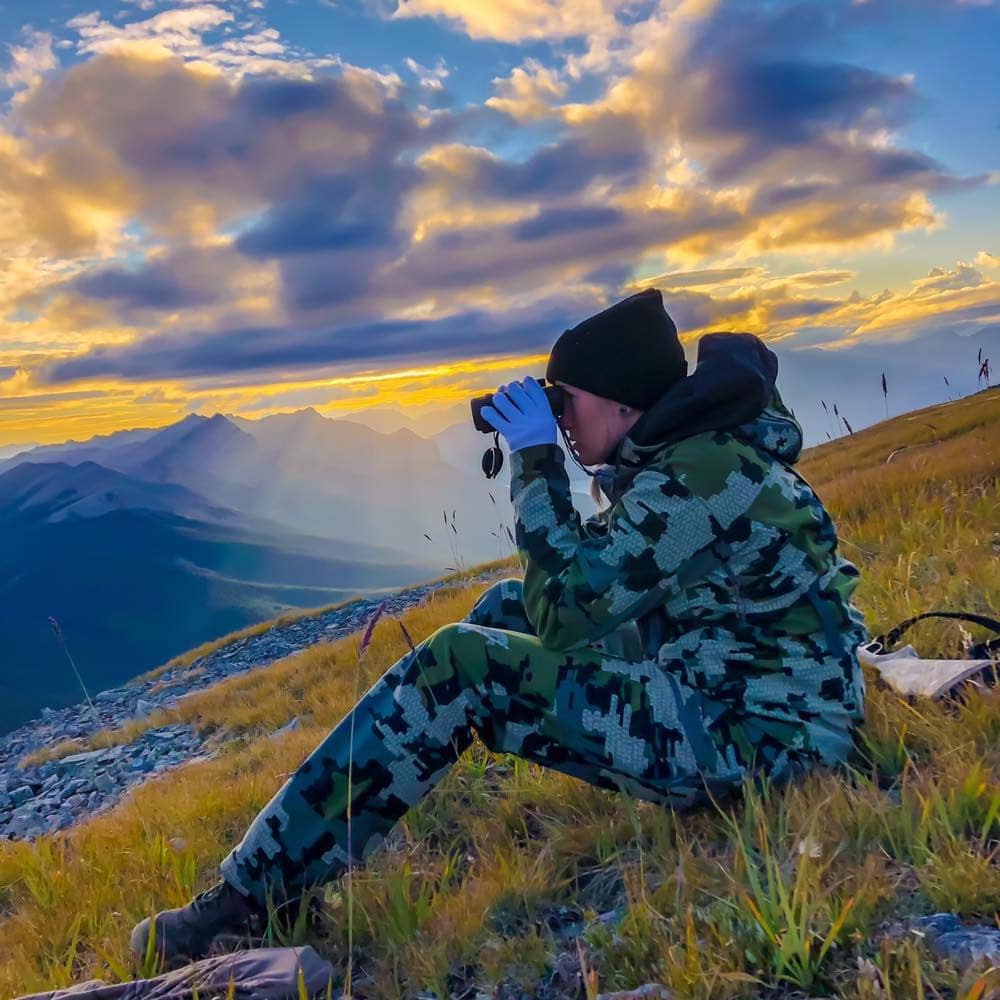 10 Essentials for the Hunt:
Hunting with an ATV/UTV allows you greater flexibility in how far into the backcountry you are able to go. There is a lot of stuff to pack in and depending on what you are hunting you may require some horse-power to bring your kill home. Whether you're hunting with an off-road vehicle or not, this checklist provides you with some must have items to take with you.
First Aid/Survival Kit
Boy Scouts motto: Be Prepared. As much as we prepare ourselves, things don't always go as planned. First you want to make sure you're dressed for the weather. Bring an extra change of clothes if you can – just in case. On any backcountry expedition, not just when you're hunting, you want to have a first aid/survival kit on hand. You can purchase a pretty good first aid and survival kit from almost anywhere, but make sure it includes something to start a fire. You'll also want to add items like toilet paper, hand warmers, trail marking tape and zip ties. Being prepared means having the absolute essentials you need.
Tire Repair Kit
Getting a flat blows, no pun intended – ok maybe it was intended. But we can all agree we don't want to get stuck in the backcountry. If you're optimistic that you're hunting trip is going to be successful – and really, who of us isn't' – then you want to reserve any and all storage space for wall hanger you're bringing home. If you don't have room for a spare tire, then a tire repair kit is the next best thing. It allows you to repair the tire and get you and your catch back to camp.
Cargo/Storage Rack
There is no easier way to haul in the meat than with your OHV. There are a ton of different cargo solutions out there. We like Razorback Offload's Cargo Rack's that are equipped with tie-down slots and secure mounting options for their line of 'It Fits' accessories like fuel jugs, coolers, Rotopax, shovels and more.
Weapon Mounts
Whether you're hunting with a gun or a bow, you want to make sure you're transporting it safely. Gun/Bow bags and racks allow you to secure your weapon during travel. They offer quick and easy access to it when you need it.
Lighting
As we are heading into Winter, we are slowly losing the amount of daylight in a day. When you are out hunting, you need some form of lighting for those early morning starts that don't bring you home until late in the evening. A headlamp or flashlight works well – just don't forget to pack extra batteries. Lighting options like an LED light bar or light pods for your OHV are a great addition as well.
Winch
Next to the first aid/survival kit, this is the one item I would never leave home without. Not only will it get you out of those jams we all find ourselves in from time to time, but it can haul in those kills that might be a little too heavy to carry. Remember you want to work smarter, not harder.
Rope or Tie Down Straps
When you get kill, you need a way to bring it and transport it back to camp. Rope works fine but isn't always that friendly to work with. There are a number of tie down straps on the market that offer you an easier, adjustable, and often tangle-free solution to securing the game. Make sure you know the safest working load and maximum endurance for the belt on your OHV before you head out on the hunt.
Fire Extinguisher
If you're riding an OHV in the fall, or anytime that the backcountry is dry, you should be carrying a fire extinguisher with you. Fire extinguishers are an inexpensive investment and can be mounted onto your OHV for easy accessibility.
GPS
Let's face it, we're not so good at using a map and compass these days. Even if you are quite adept, hunting with a GPS can give you that added confidence to venture out further into the backcountry. With a GPS you allow you to gain access to those areas that you don't know like the back of your hand. Giving you an easy way to venture out and make it back to camp at the end of the day. Most even come with a built-in radio that allows you to track your partner and even talk or text. Isn't it amazing how far technology has come?
Basic Tool Kit
It all comes back to being prepared. Carrying a basic tool kit with you is critical – you will use these items more than you think. Items we like to include in our tool kit are:
Various sizes of wrenches
Screwdrivers
Pliers
Vice grips
Zip ties
Duct tape
Etc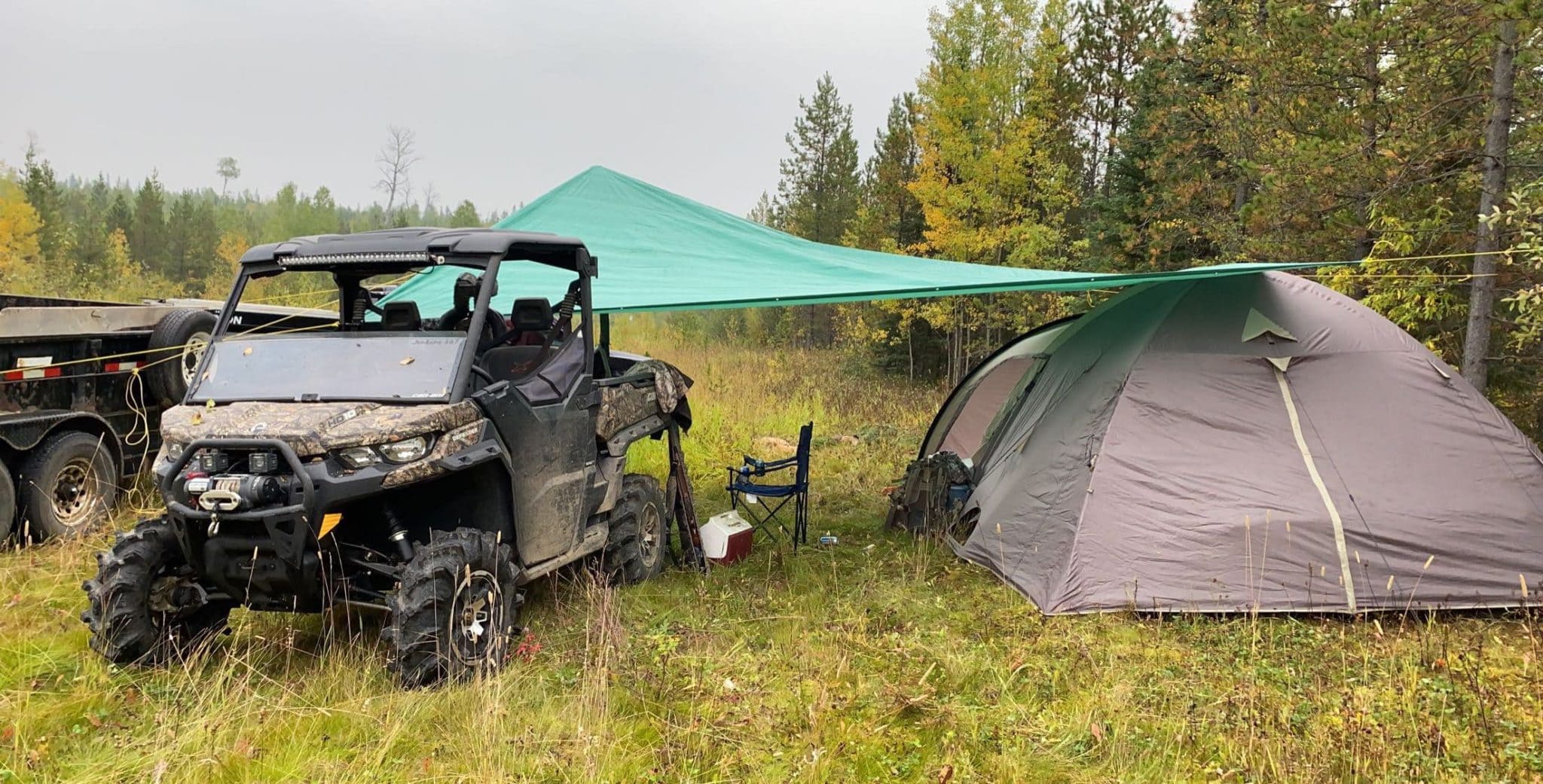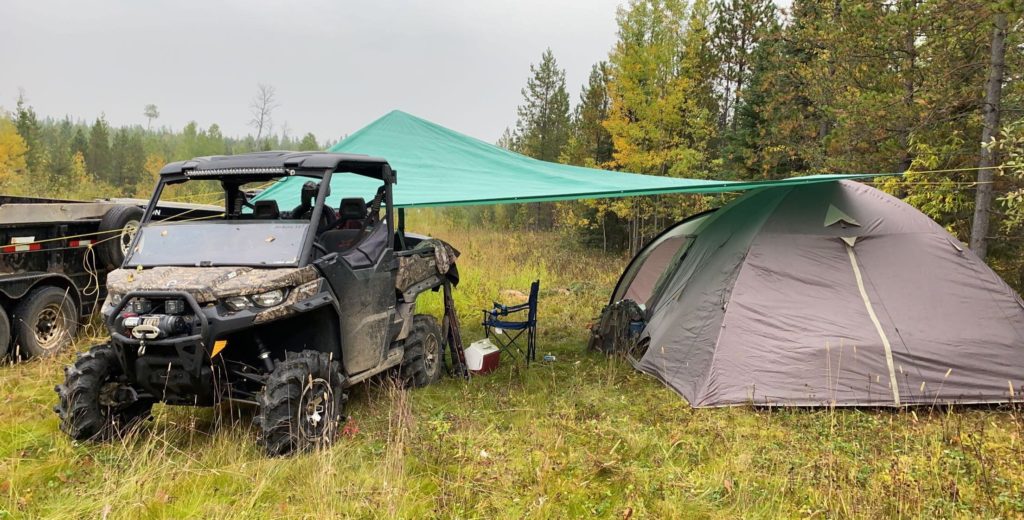 Better To Be Overprepared Than Underprepared
Of course, there are more than 10 items you need to take with you on your hunting trip. Make sure you put together a checklist of items you need for both during and after the hunt. There are common sense items like binoculars, ammo, your rifle or bow, game bags, and your knife and knife sharpener. However, there are a lot of not-so-common sense items found on hunting checklists; seat cushions, spare belt, garbage bags, gutter gloves, permanent marker, an axe, coolers etc.
Whatever you choose to take with you, make sure you know your surroundings, the weather conditions and most importantly your abilities and limitations. We want to make sure everyone has a safe and happy hunting season.
Send us your hunting pictures, show off that trophy kill and tell us what you always take with you on your hunting expedition. Make sure you tag us on social media @UTVCanada.
---
HAVE YOU SIGNED UP TO GET OUR E-NEWSLETTERS, YET?
It's super easy to do and you'll be the first to hear about sales, promotions, upcoming events, more great blog posts like this, plus so much more.
We call it our UTV Canada Ride Tribe and we'd love for you to join hundreds of other riders who have already signed up, too!