Unconditional Love & Support
Dad, he never gets enough credit does he?
He was the man that taught us how to build stuff with tools. He showed us how fix up our quads and dirt bikes as kids. He made sure we had a new helmet every five years so we were always safe. He packed the trailer late at night so you had a head start on the trail the next day.
Whether you were a kid or even today, Dad is always there to help support you.
He shows up to fix the car when it's making weird sounds. He shows up when you have a dishwasher leak or when something needs to be wired in the house.
He never complained once because seeing you happy, brought him joy. Knowing your house and car were doing fine, brought security to him.
Dad is always there, no matter what you are going through.
This Father's Day it's your turn to show some love to Dad.
As Canada's choice for aftermarket parts & accessories for UTV's, we have the perfect gift for dad.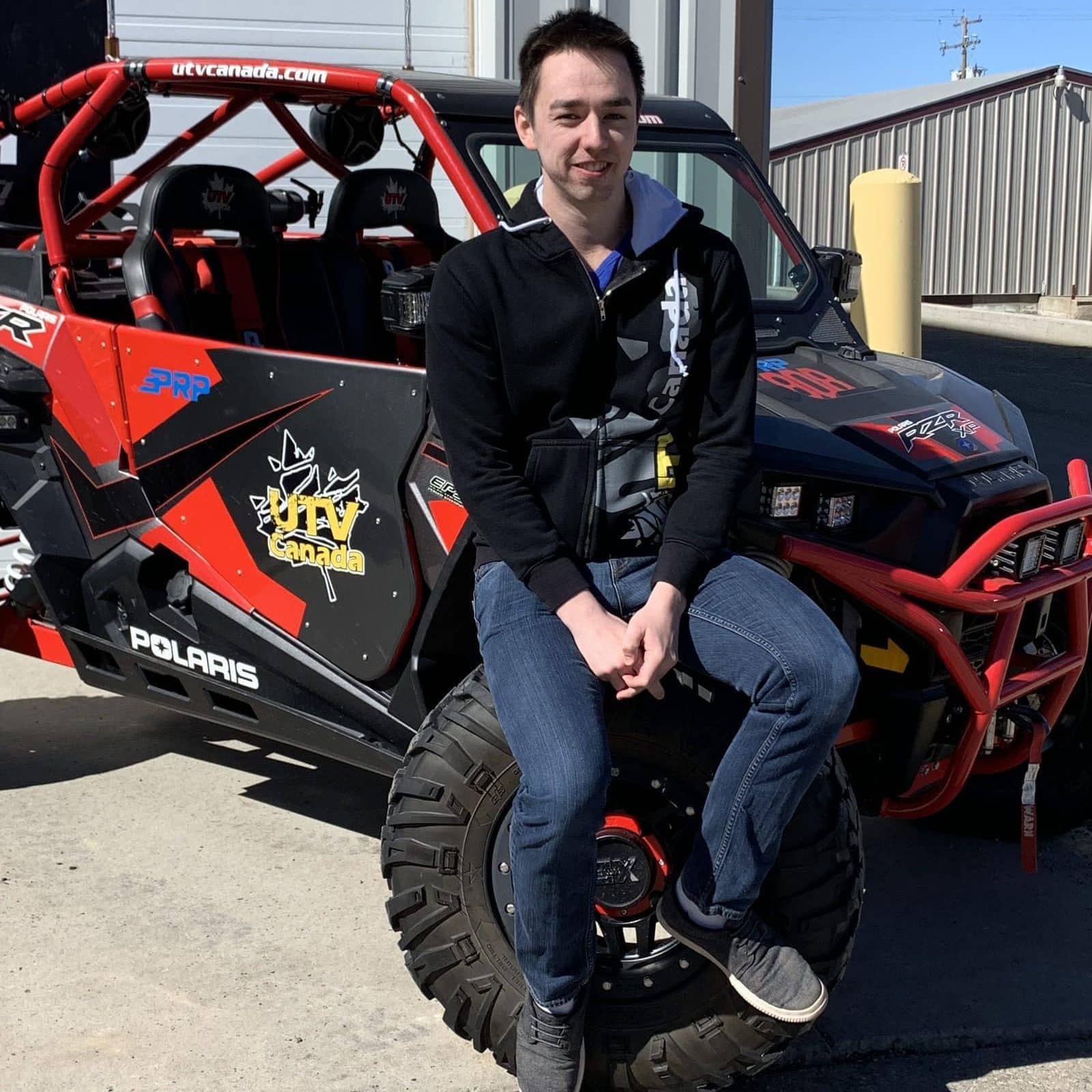 Hi, my name is Matthew and I am the Marketing Manager here at UTV Canada.
One of my fondest memories with my dad was in 2019, we attended a country music festival called Big Valley Jamboree in Camrose, Alberta. My dad and I share a passion for 90's country music.
That August Long Weekend on a warm starry night, country Superstars Brooks & Dunn hit the stage. Singing word for word of Boot Scootin' Boogie & humming along to Neon Moon brings back great memories of happiness with my dad.
Music Connects Us All
We all love music, whether it's old country, rock & roll or hip-hop.
But what stands out the most, is what music Dad loves.
For Father's Day, we at UTV Canada want to provide you with an opportunity to connect with dad over music. From June 9th to June 21st, we have the hottest soundbars and Bluetooth speakers on sale.
Dad loves getting outdoors and tinkering in the garage.
The Boss/Storm Audio Stereos are the perfect plug & play Bluetooth option that dad's love. They are a great sounding stereo system with some wicked features that don't break the bank!
Mounting the soundbar is quick & easy and can be done in 30 minutes or less.
Dad will love what you got for him.
Find The Perfect Stereo System For Dad
For a limited time only, Boss/Storm Audio stereo & soundbars are 20% off.
So the question becomes, which option is right for Dad?
If Dad wants something portable, compact that can be used anywhere around the house or outside in the yard – The Boss Audio Two Speaker Portable BlueTooth system is going to be right for him.
Pair two of the speakers together, place them around the house or yard, and no matter where dad goes; along as he is within close range, he will have the tunes playing! Add a set of the Scosche Heavy Duty Terraclamps to your order and give Dad the flexibility to mount them onto a roll cage of his choosing.
OR
If Dad is looking for something a little more bass and high-quality sound, the Boss/Storm Audio Soundbars will be your best bet.
Available in multiple different lengths from 18"- 36" and options for flashing colours.
Finally, if Dad is not much of a UTV guy but loves taking the boat out on the lake, the Waketower Speakers are a great option for him.
Get Down Turn Around, Shop Our Fathers Day Sale
Father's Day is just around the corner. Take advantage of our Father's Day sale before time runs out!
Not Sure What To Get Dad?
Still not 100% sure what to get dad for Father's Day?
We carry over 5000 parts & accessories for UTV's. Let us help you find the perfect gift for Father's Day